Real brick finishes or supplied ready to render. We have a huge range of real brick finishes to closely match your property, or we can supply the walls ready to render.
Rustic Red Charcoal
Multi 685
Rustic Red Multi 689
Rustic Orange Multi 687
Rustic Inferno Multi 686
Rustic Cottage Multi 690
Rustic Golden Multi 684
Rustic Buff Multi 688
Rustic Charcoal 697
EBS Textured Brown
7425 HS
Old Millhouse 7420 OM
Weathered Old Millhouse
7480 OM
Autumn Leaves 7429 HL
London Multi Buff F297
Colorado 7424
EBS Sanded Buff 7404 WS
Antique Red Multi 436
Red Multi 335
Red Multi Dragwire 313
Montana Red 7450
Gloucester Red 7420 S
Red Dragwire 401
Red Blue Flamed 7427
Smooth Red 400
Smooth Red Multi 303
 
Smooth Brown 500
Smooth Antracite 700
Smooth Grey 800
R100 EBS Smooth White
Mortar Colours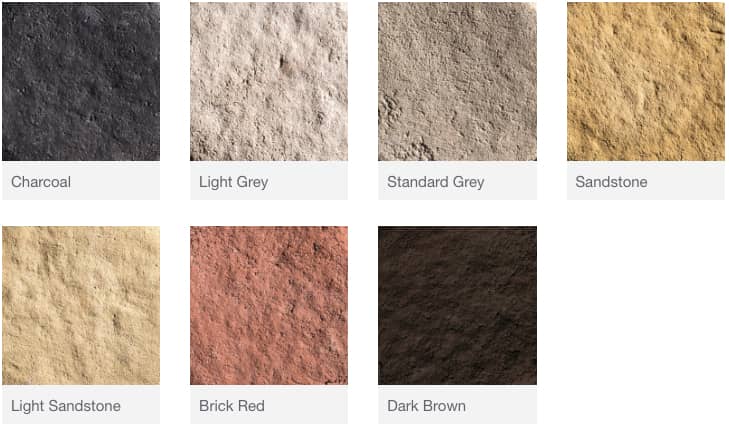 These colour samples are shown as accurate as web browsers will allow and are for guidance only.
It should be noted that as the materials used in the manufacture are from natural sources and variations in shade and dimensions can occur.