Who we are
With some of the lowest costs in the UK, we specialise in budget-friendly installations.
Our designs are born in a 20,000 square feet office and factory space, with state-of-the-art design and manufacturing facilities.
What we do
We tailor and manufacture our conservatories in-house, including frames, roof, steel base, floor and wall system (ConservaBase), with only one client in mind at a time — giving us complete control over our products.
To keep our prices low, we don't make profits on surveying, groundwork, brickwork or installations.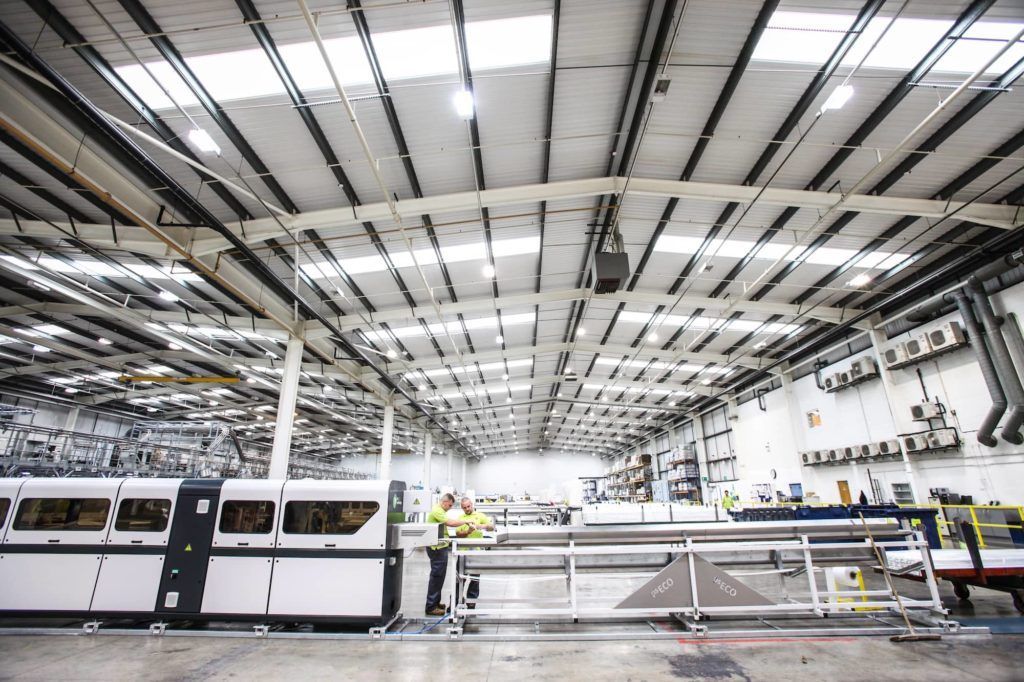 Where we deliver
We deliver to anywhere in England and Wales mainland, with our own fleet of vehicles and drivers, avoiding any third-party carrier risks.
Our promise to you
With ConservatoryLand®, there are no hidden extras. We always quote for a complete and functional conservatory.
Without any delays or fuss, our years of experience ensure the perfect result for our customers, every single time.
How it works
Use our online quote engine to design your conservatory. You can select your preferred style, size, materials and design options to customise your conservatory to your needs.
After entering your details, you'll receive a free quote and digital illustration of your conservatory, showing the exact design and size you have chosen.
Once you've placed your order, our technical team will confirm the exact sizes and specifications with you before we begin manufacturing.
We'll deliver your conservatory ready to be built by a ConservatoryLand Approved Installer — or by yourself if you choose to self-build.
The ultimate showroom
Aside from ConservatoryLand's own indoor showroom, we have real-life customers in almost every region of the UK, and can easily arrange a viewing near your area.