About our Edwardian Hipped-Back conservatory
The Hipped-Back conservatory — also known as a Double-Hipped conservatory — comes with a roof that slopes back to your house wall. Designed to perfectly suit properties limited by height restrictions, the Hipped-Back Edwardian is a popular conservatory style for those looking to increase their living space. Suiting all house types, including bungalows, period properties and new builds, they offer a large, sun-filled addition to your home.
---
Main benefits
Enhance the size and value of your property with a period-influenced conservatory design
Customise an entirely bespoke project — choose your preferred roof, doors and window frames
Maximise your space with a traditional structure that lets in plenty of natural light
Maximise your space and natural surroundings with a beautiful structure that lets in plenty of natural light
Create a brand new room with comfortable temperatures all year round, thanks to our energy-efficient materials
---
Hipped-Back Edwardian conservatory designs & features
A Hipped-Back Edwardian conservatory is versatile and suitable for all house types, including bungalows.
You may be facing height restrictions due to pipework or lower window positions on your property. Thanks to the sloping roof that connects to the property wall and a box gutter, an Edwardian Hipped-Back conservatory is the ideal solution.
Double-Hipped Edwardian conservatories have large windows that increase the amount of light that enters the room — giving the impression of more space. Thanks to its modern design, this conservatory style is a popular choice for many of our customers.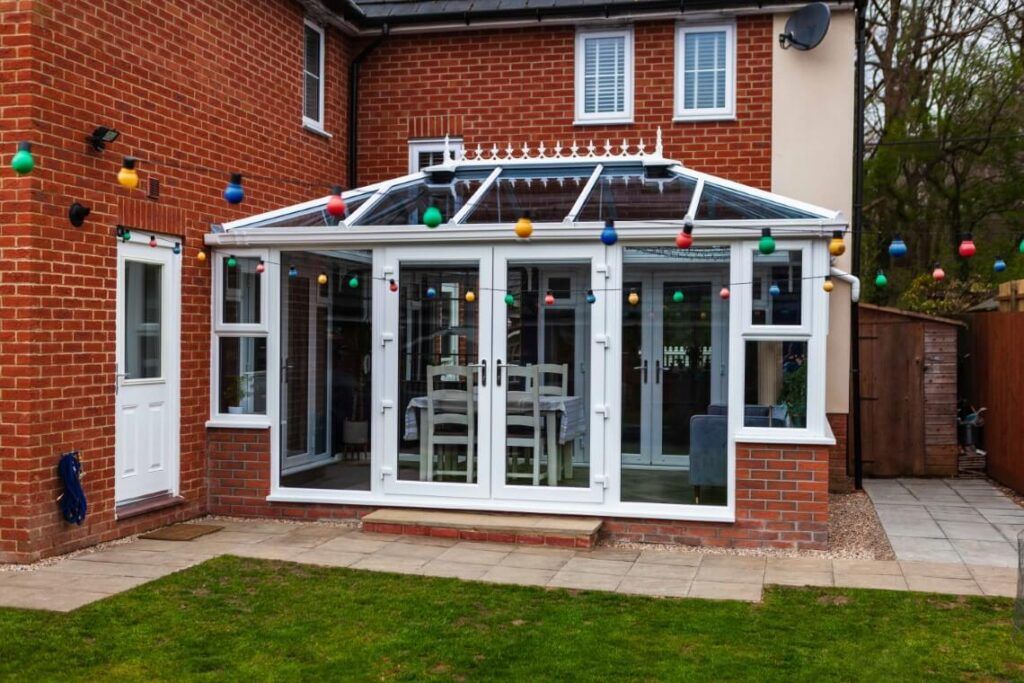 Meet Mr & Mrs Heckles
"When I phoned ConservatoryLand the first time around and I explained what I wanted, they seemed to understand exactly what I was asking for. Within a few hours, they'd sent me through some digital images of what it might look like. And so, we were then able to tweak, move things around, add things, take things away…it's completely changed the way we live inside. I wish I'd done it longer ago."
See more examples in our customer gallery
There's a reason why our conservatories are so popular. Meet our happy clients, take a look at how they have transformed their homes with bright new living spaces.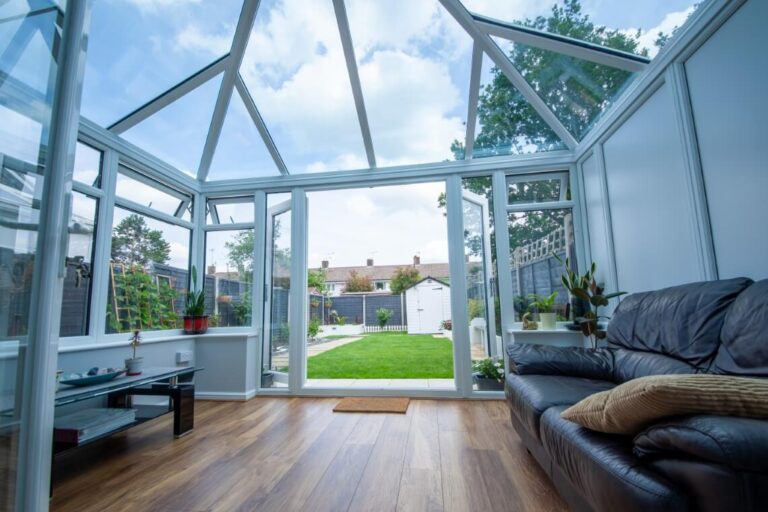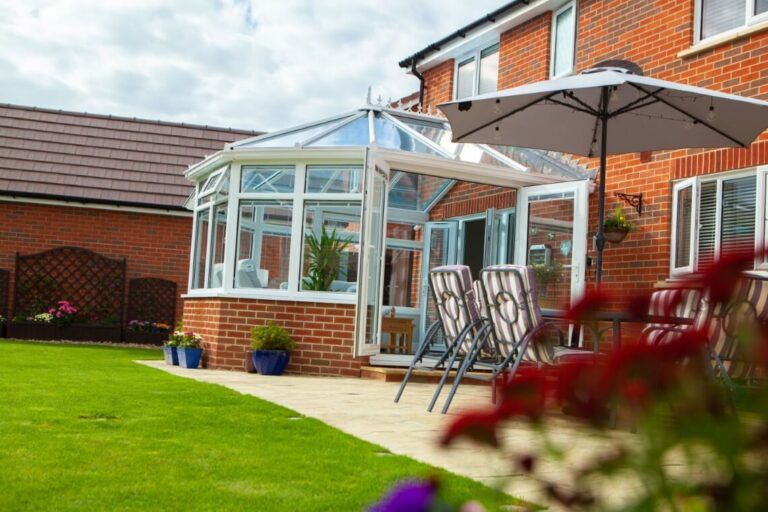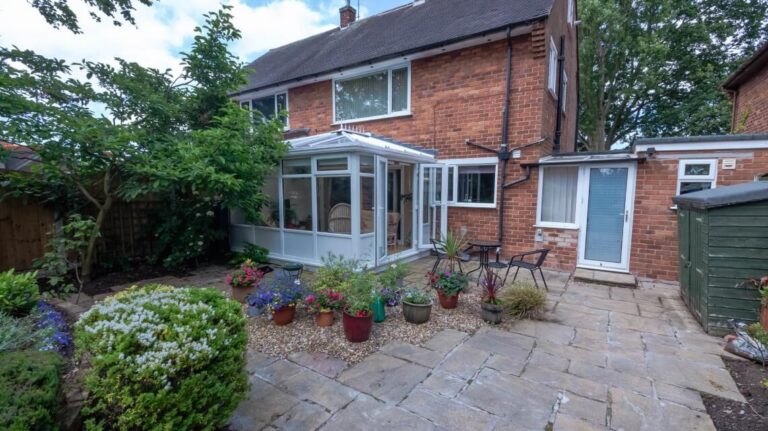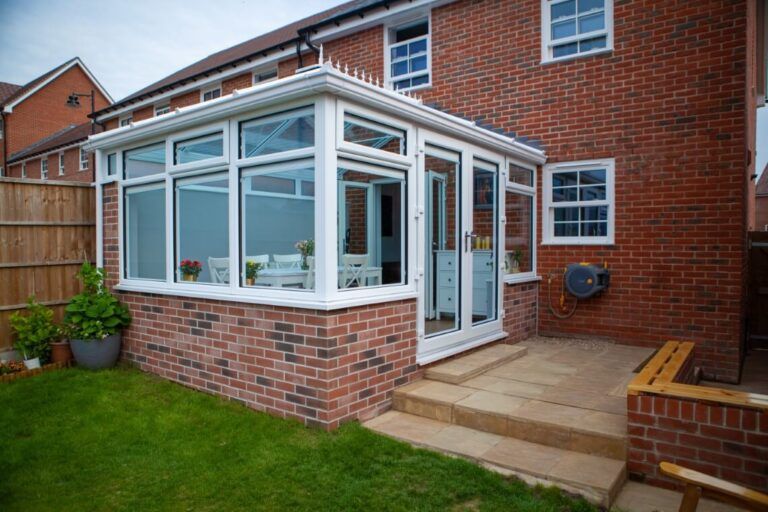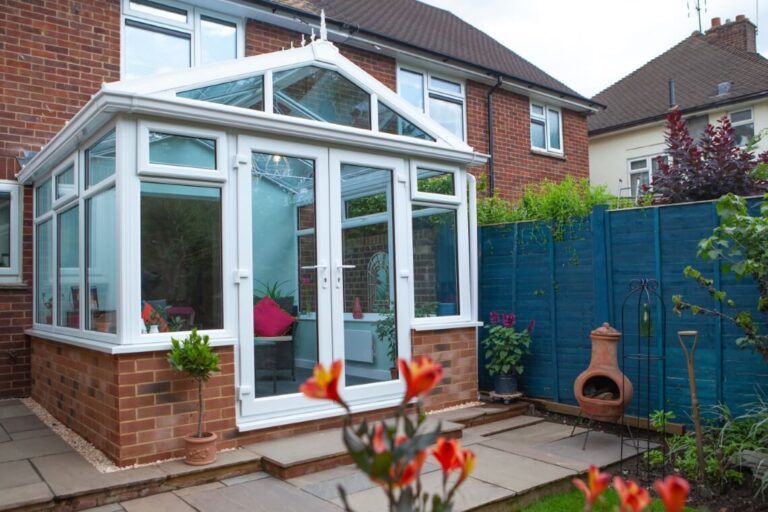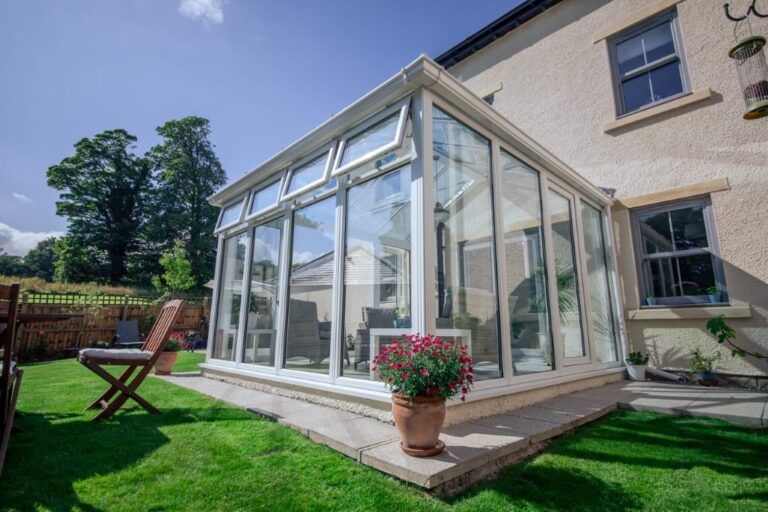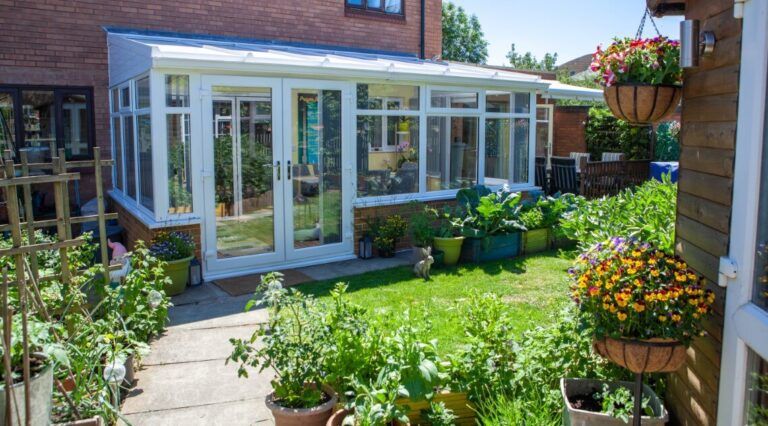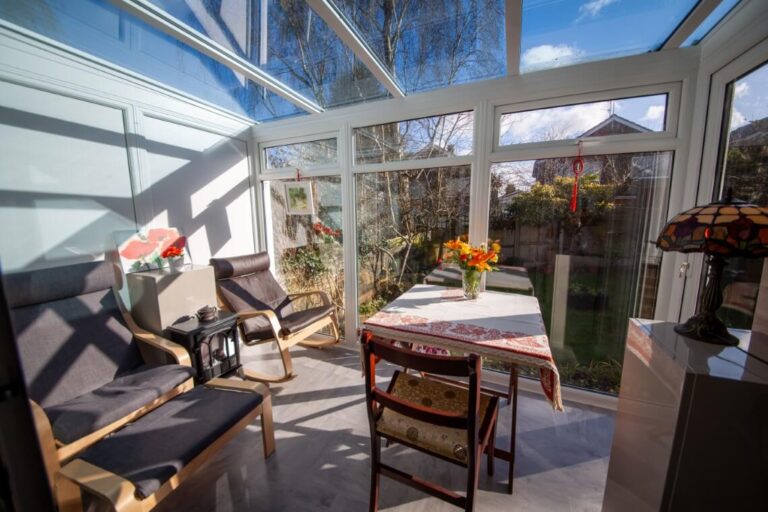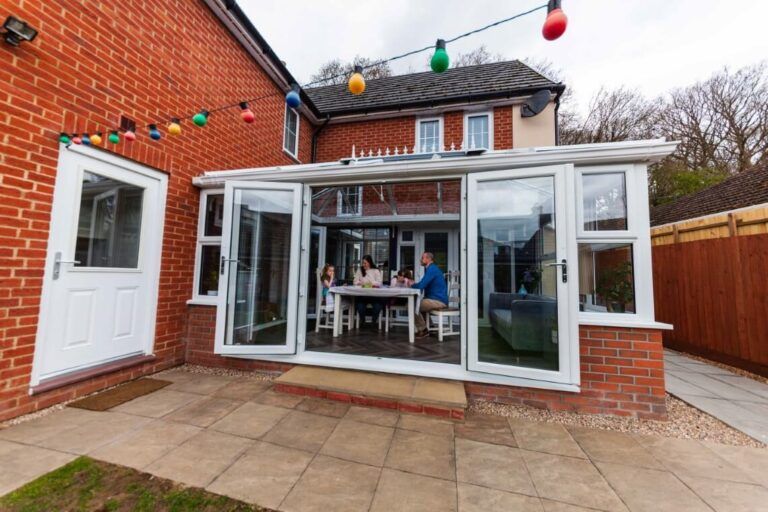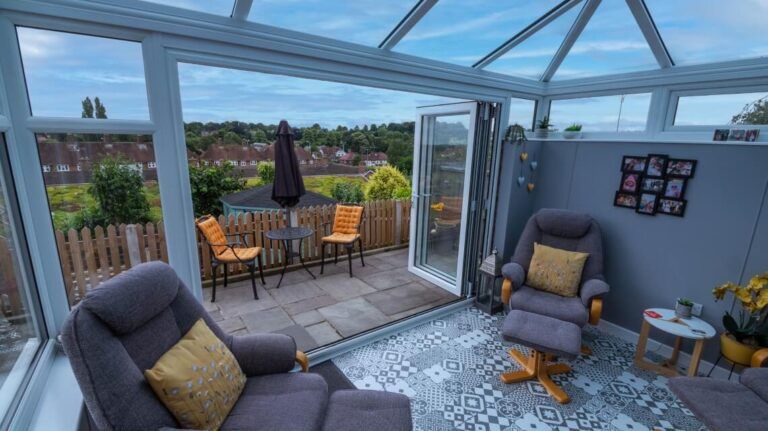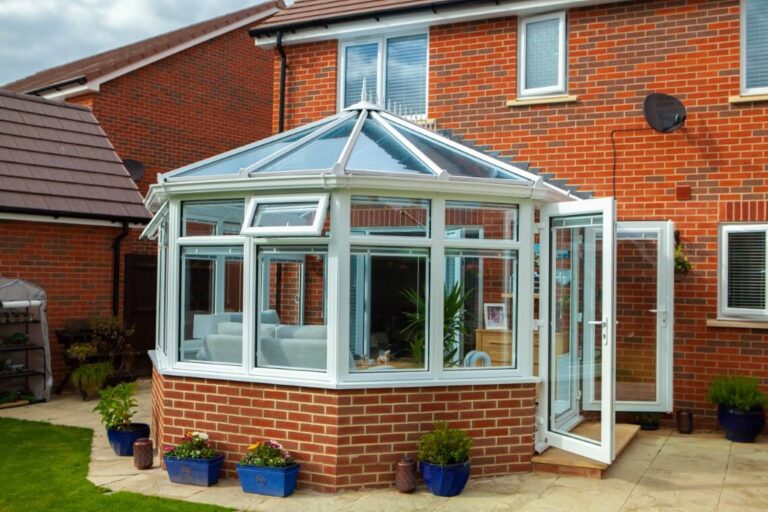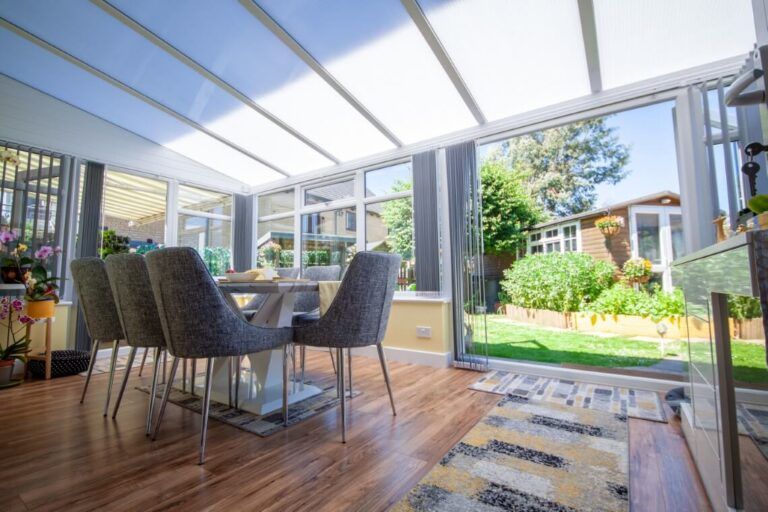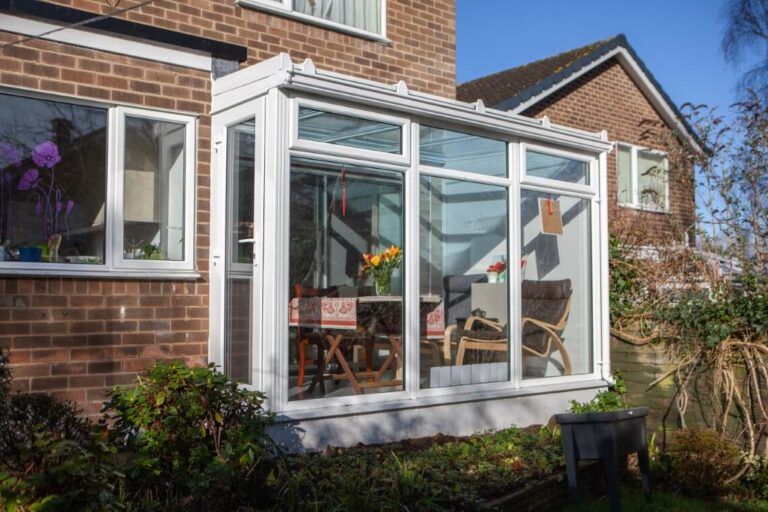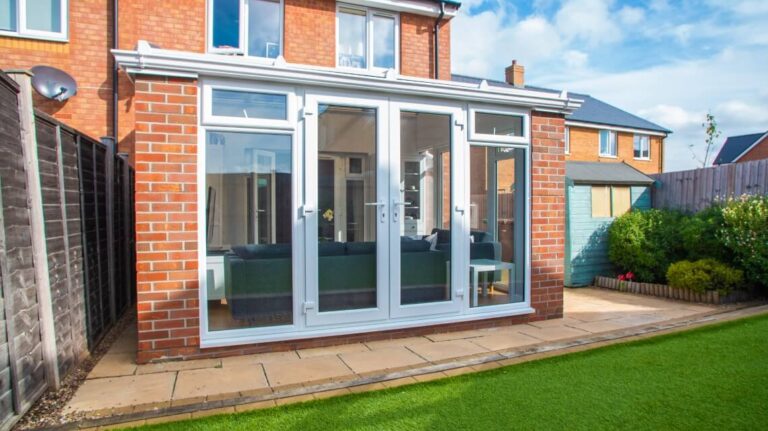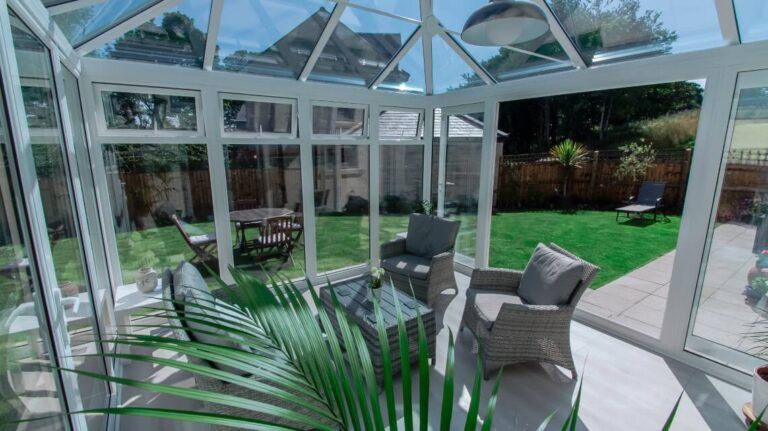 ---
Double-Hipped Edwardian conservatory style options
Here at ConservatoryLand, we offer high-quality and bespoke conservatory builds. Our Edwardian Hipped-Back conservatories are no exception — every build is custom-made and tailored to your preferences, so you can design the entire project from start to finish.
You'll be free to choose between either a polycarbonate or solar control glass roof system, which prevents heat build-up. This means you can enjoy your space all year — whatever the weather. And with the option to install our self-cleaning glazing, your conservatory can benefit from very little maintenance.
As well as selecting the exact size of your project, you can opt between a full glass or Dwarf-Wall style. Even down to the colour scheme, you can choose from our wide range of options, including rosewood and golden oak — making sure your brand new conservatory is completely bespoke. And with our unique ConservaBase system that provides the perfect foundations, you can enjoy a seamless installation.
Our finance plans
Thanks to our flexible payment plans, buying your dream conservatory has never been easier. With an initial deposit of just £99, you're free to spread the cost of your brand new conservatory.
At ConservatoryLand, we offer affordable, high-quality Hipped-Back Edwardian conservatories. And with each element of the build in your hands, you can customise the options to change the overall price. Design your Hipped-Back Edwardian conservatory with our quote engine and get a personalised quote.