Back to list
Here at Conservatory Land, we want to give our customers as many options as possible. That's why we have a wide range of different conservatory styles – so you can choose something most suitable to you.
If you're struggling to decide on which style would be the best fit for your home, here is a brief guide on each one. Give us a call on 0800 952 8000 if you have any questions – we'll be happy to help!
Edwardian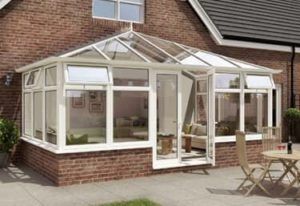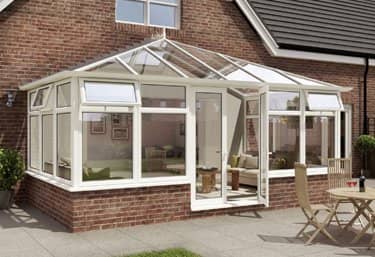 Our most popular type of conservatory is the Edwardian, which offers an elegant look with plenty of living space for your area. It's adaptable to practically any type of home and is easy to fit together. Check out more pictures in our gallery for an idea of how they look.
Prices start at £2,295.
Victorian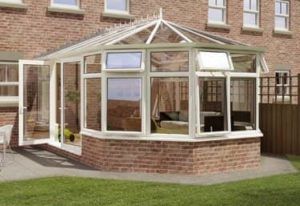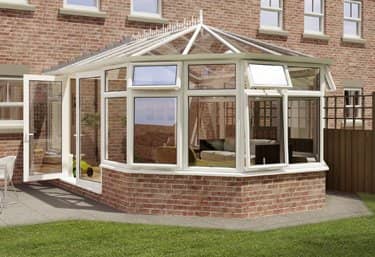 This classic English design is incredibly appealing to a lot of our customers, with its beautiful appearance and practical space. It's guaranteed to offer you everything you need in a conservatory – from high insulation to polycarbonate roofing that will protect you from the sun.
Prices start at £2,495.
Lean-To
The lean-to conservatory, also known as the 'Sunlounge', is another of our designs that has become quite popular over the years. It has a sort of Mediterranean appeal, and is the most economical style of conservatory that we have to offer. Browse our gallery for photos.
Prices start at £1,995.
Gable Front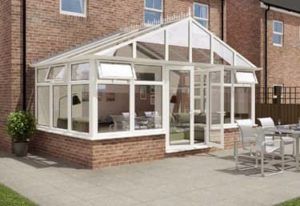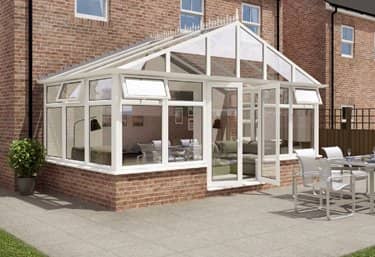 The Gable Front conservatory is also suitable for different types of homes – i.e. houses and bungalows. A modern, straight design that provides a good place to relax and unwind. An excellent addition to your property.
Prices start at £2,795.
Gull-Wings
Gull-wings conservatories have a more contemporary design, and can be created based on your preferred measurements. Your gull-wings conservatory will be unique to your home.
Prices start at £2,595.
P-Shape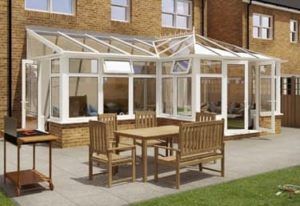 The first of our letter-shaped conservatories, the 'P' is spacious, stylish and guaranteed to be a perfect addition to your home. It is a little larger than most of our other styles of conservatory, giving you more space to enjoy. Check out more photos in the gallery.
Prices start at £3,295
T-Shape
Our T-Shape conservatories are a little bigger than the P-Shape, but are still flexible enough to be built to your own specifications. We can even customise the number of opening windows you'd like, and even include a hipped-back roof for bungalows.
Prices start at £4,395
B-Shape
Our final style, in the shape of the letter 'B', is our largest. If you want to extend your home with as much space as possible, then this is the ideal solution for you. For a truly incredible conservatory experience, opt for the B-Shape today.
Prices start at £7,995
Receive Expert Advice
Still not sure which type of conservatory is most suitable to your home?
No problem, just ask us!
All you have to do is send us a picture of the area you'd like to build a conservatory in. Our experts will then offer their own recommendations.
It's the best way to ensure you're getting the best possible conservatory.
Speak to one of our staff now by phoning 0800 952 8000, or send an email to [email protected].