About our Dwarf-Wall conservatory
Also known as a conservatory with brick side walls, Dwarf-Wall conservatories offer a stylish balance between full glass and brick constructions. The partial walls offer many pluses: they are high enough to offer privacy, but low enough to let in plenty of natural light.
With something to suit all styles and specifications, including Edwardian, Lean-to conservatories and more, Dwarf-Wall conservatories are a cost-effective way to add more space and value to your home.
---
Main benefits
Enhance the size and value of your home
Make the most of your existing space and its natural surroundings
Create a new, light-filled room for you and your family to enjoy
Customise the process from start to finish — from choosing your preferred roof type to doors and window frames
---
Dwarf-Wall conservatory designs & features
A Dwarf-Wall conservatory is great for those that don't want a full glass conservatory. Not only do Dwarf-Wall conservatories conduct less heat, but they won't have to be cleaned as often. This is because the Dwarf-Wall acts as a barrier between the ground and windows, helping to protect it from dirt and debris.
What's more, in most cases, you won't need to apply for planning permission for your Dwarf-Wall conservatory. Given they tend to be less than a metre in height — and one single-storey — Planning Portal regulations deem this a permitted development.
With ConservatoryLand, your project can benefit from a quick and cost-effective installation and our optional ConservaBase system could be the perfect solution for your base and Dwarf-Walls.
Our expert team is always on hand to help you choose the right option for you. Looking for inspiration? Request a free brochure today.
---
See our customers' conservatories
There's a reason why Dwarf-Wall conservatories are so popular. Meet our happy clients, take a look at how they have transformed their homes with bright new living spaces.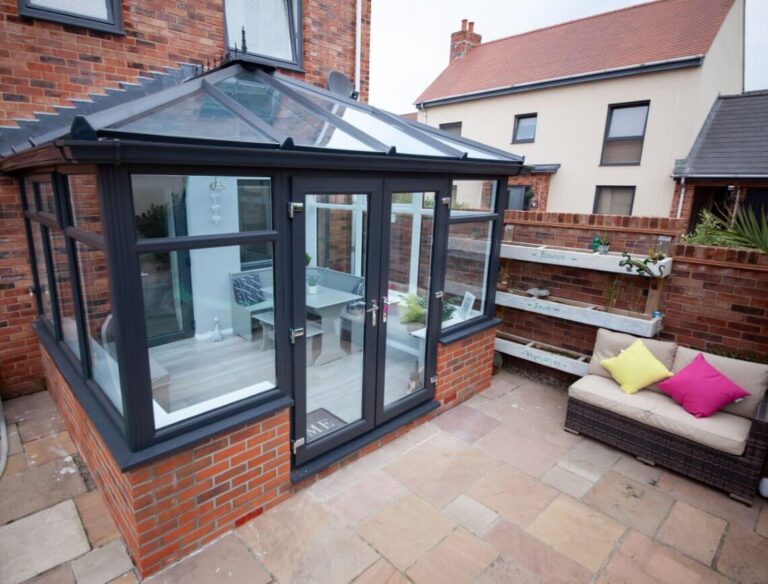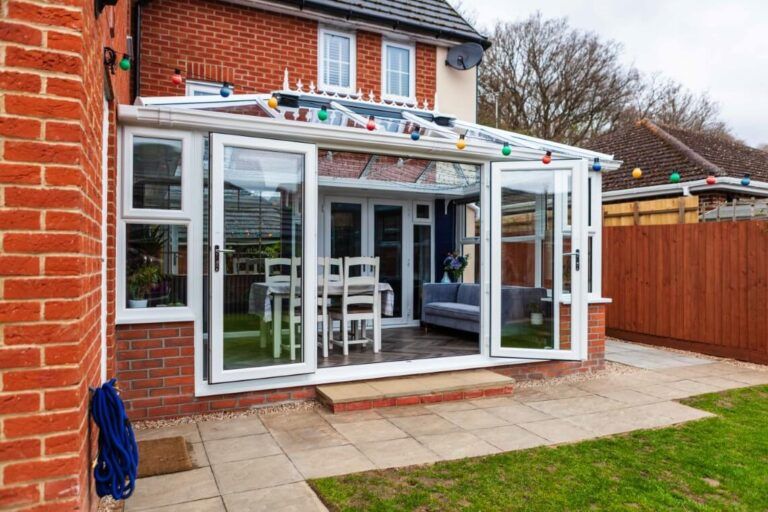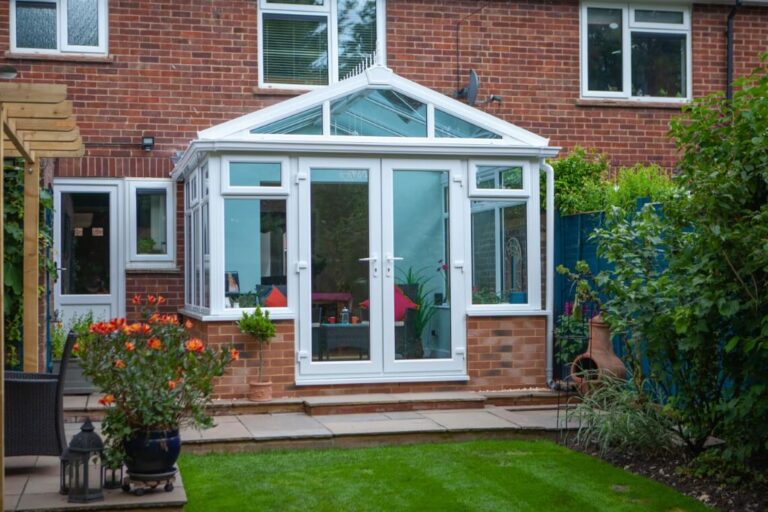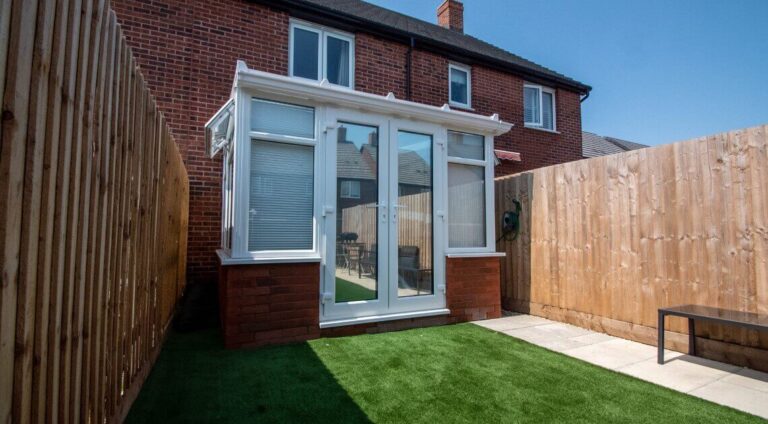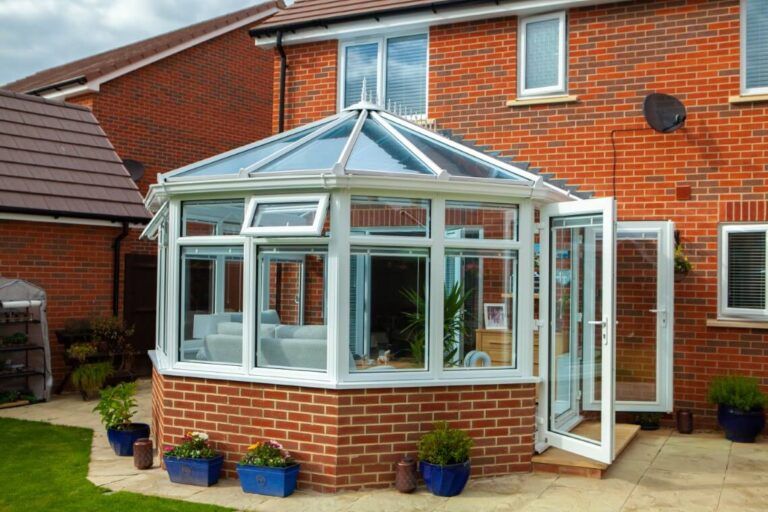 ---
Dwarf-Wall conservatory style options
Many of our customers opt for Dwarf-Wall conservatories over other styles. Not only do they create a natural flow between the conservatory and the rest of your home (you can opt for matching bricks), but they can be completely tailored to your taste.
There are various designs and styles for you to choose from:
Edwardian conservatories: These add a touch of elegance to your home and garden due to a sleek design, pitched roof and classic aesthetic. They offer a spacious, sun-filled extension for your home to enjoy all year round.
Lean-to conservatories: If you favour a modern style, a Lean-to conservatory has a simple roof and clean, straight lines. It gives your home a stylish space upgrade, even when you have minimal space.
Our standard Dwarf-Wall height is 600mm, but because our conservatories are made-to-measure, the wall height is completely up to you. You might even want to combine a Full Wall on one side, with Dwarf-Walls on the rest — whatever works best for you and your space.
And if you need any help or guidance along the way, our expert team is on hand to help you choose the right options for you.
Our finance plans
Thanks to our flexible payment plans, buying your dream conservatory has never been easier. With an initial deposit of just £99, you're free to spread the cost of your brand new conservatory.
At ConservatoryLand, we offer affordable, high-quality Dwarf-Wall conservatories. And with each element of the build in your hands, you can customise the options to change the overall price. Design your Dwarf-Wall conservatory with our quote engine and get a personalised quote.