About our Hipped-Back Victorian conservatory
The Hipped-Back Victorian conservatory — also described as a Double-Hipped Victorian conservatory — suits all property types, including new builds, bungalows and period homes. This traditional style of conservatory comes with a box gutter and a sloping pitched roof that connects to your property's wall, so it's the ideal option if you're facing height restrictions. As one of our most popular styles, the Hipped-Back Victorian conservatory adds character to your home thanks to its eye-catching pitched roof and decorative finials. And with a beautiful bay front, you can enjoy panoramic views come rain or shine.
---
Main benefits
Enhance the size and value of your property
Design an entirely bespoke project — choosing your preferred roof, doors and window frames
Maximise your space with a traditional structure that lets in plenty of natural light
Create a brand new room with comfortable temperatures all year round, thanks to our energy-efficient materia
---
Hipped-Back Victorian conservatory designs & features
At ConservatoryLand, each build is tailored to your preferences, so you can feel confident your brand new conservatory will look just as you expected. What's more, our conservatories come with a 10-year guarantee, so you'll have peace of mind the project will last for years to come.
Every element of the build is in your hands, including the option to install our self-cleaning and energy efficient glazing. You can also select your preferred doors, frames and roof style, and build a modern living space that's entirely bespoke. Unsure which customisation options will look best? We're here to help with recommendations and expert advice — just give us a call
---
See our customers' conservatories
There's a reason why our conservatories are so popular. Meet our happy clients, take a look at how they have transformed their homes with bright new living spaces.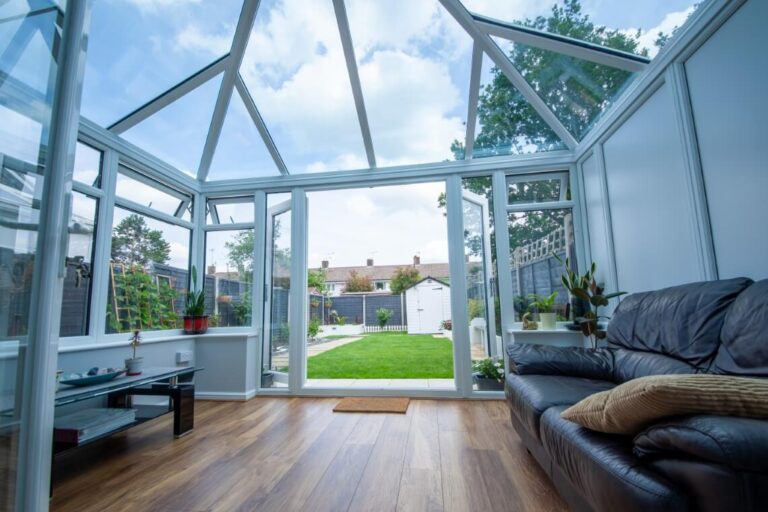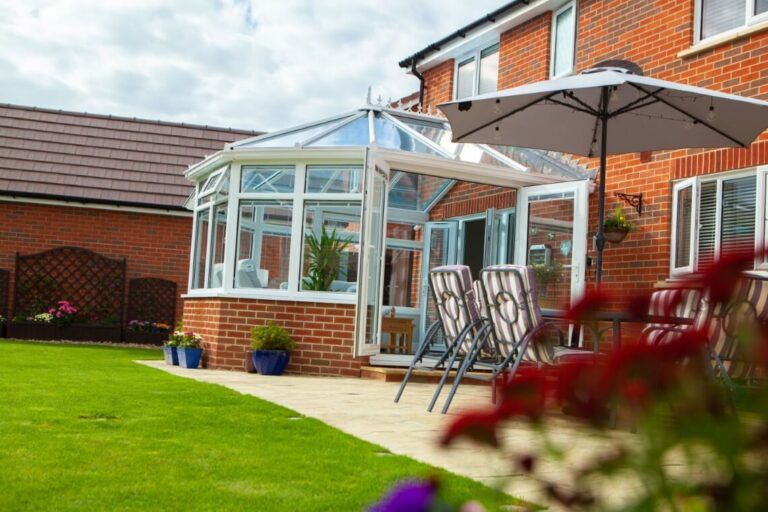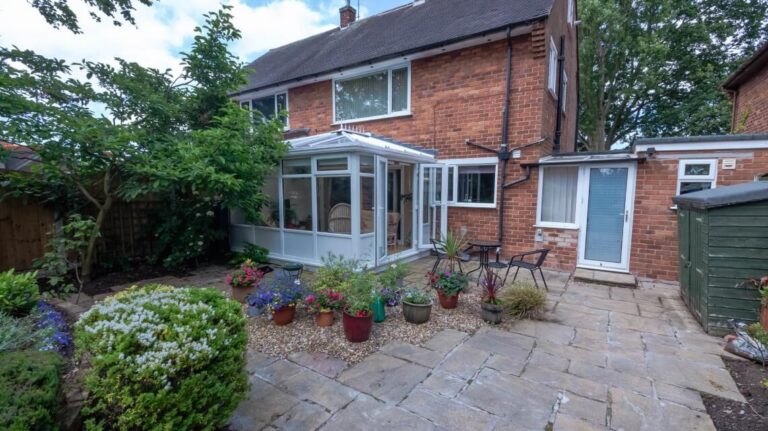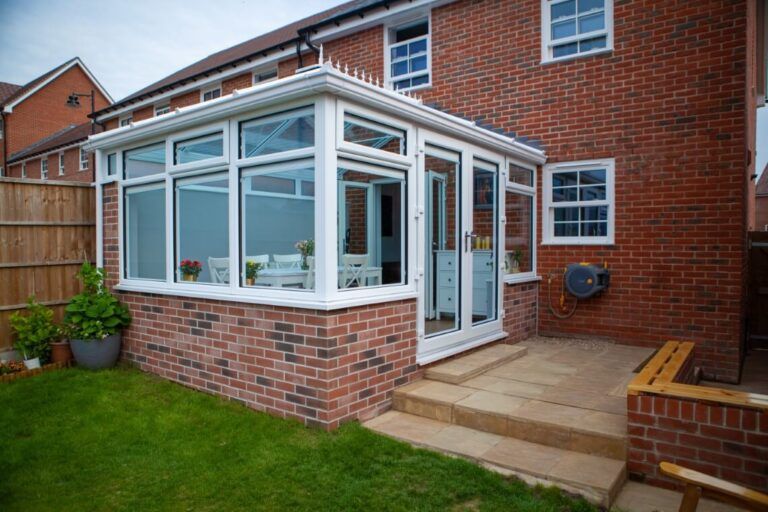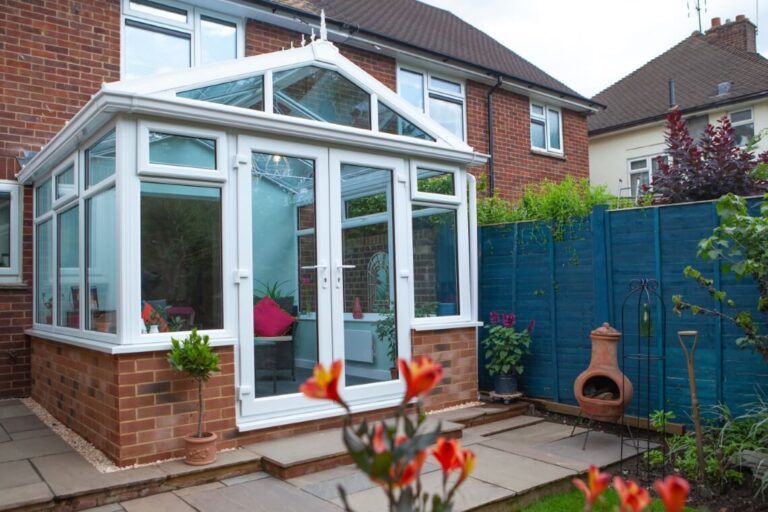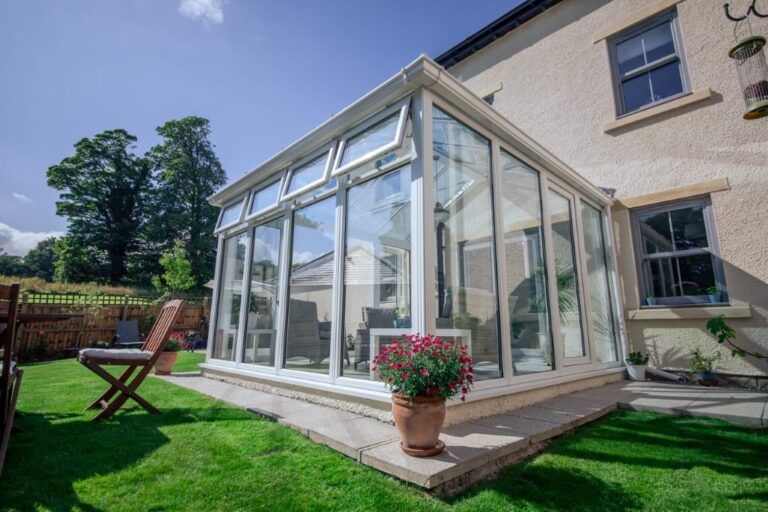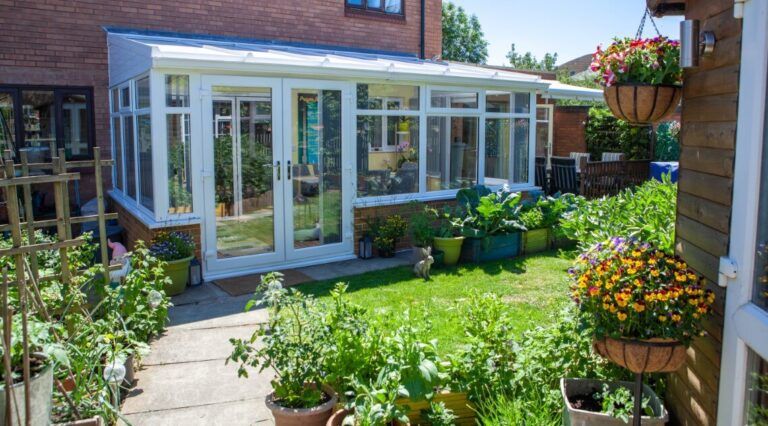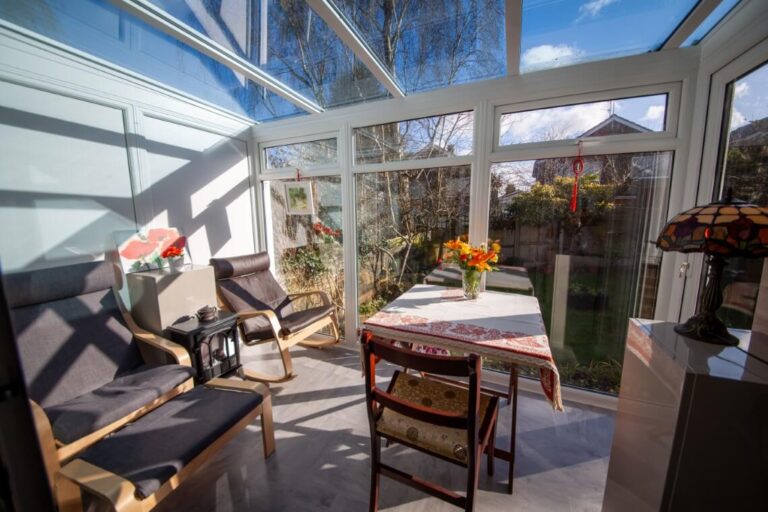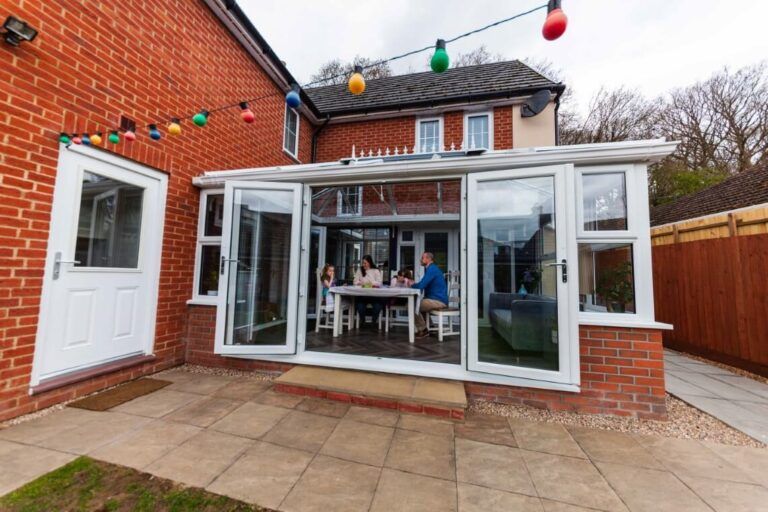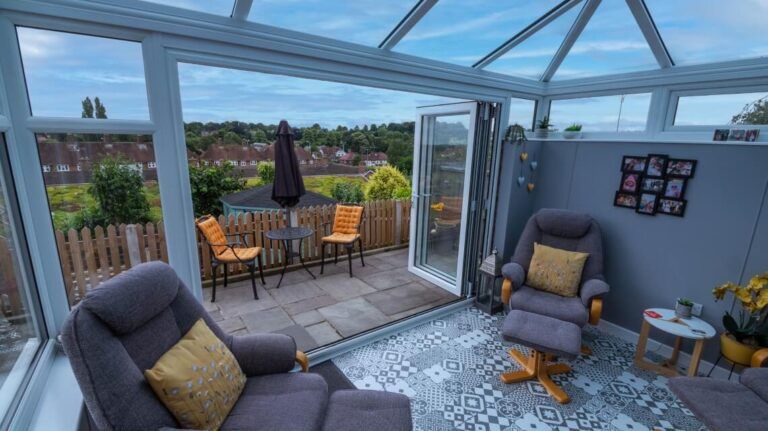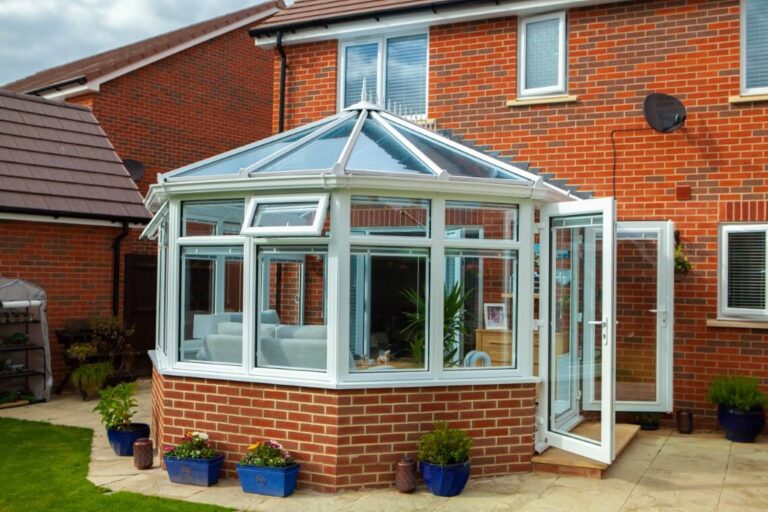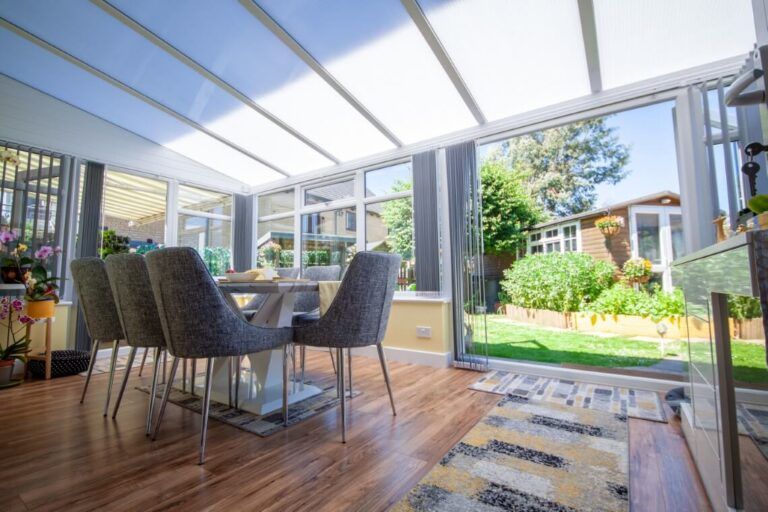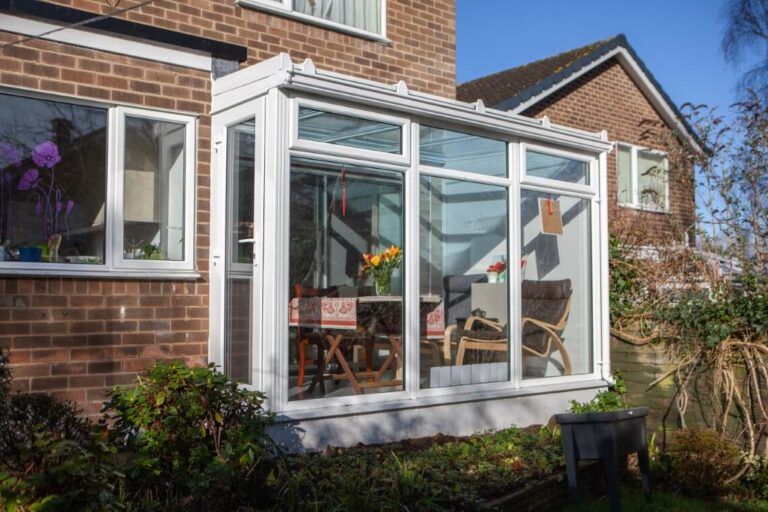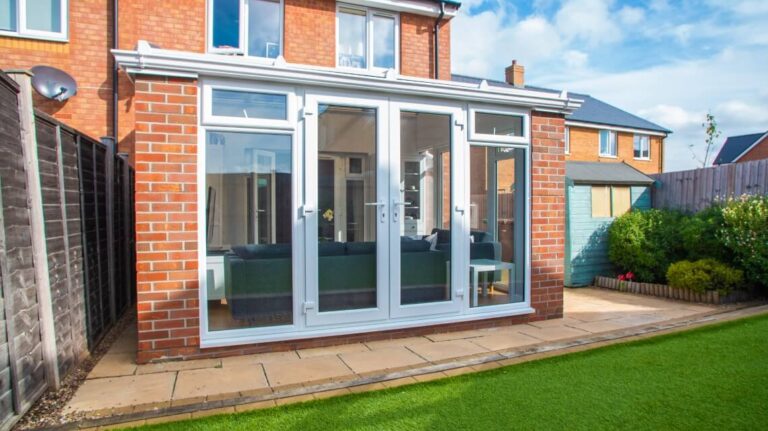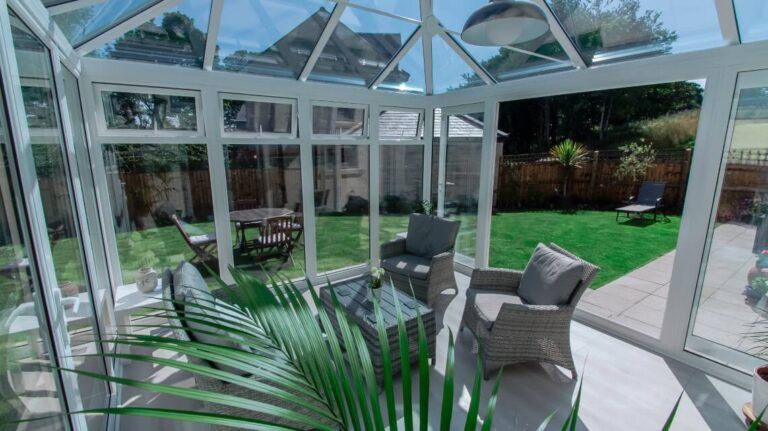 ---
Double-Hipped Victorian conservatory style options
With steeply pitched roofs and decorative finials, Double-Hipped Victorian conservatories look equally beautiful when extending period properties as they do when upgrading new builds. And thanks to the sloping roof that connects to your property's wall and box gutter, a Hipped-Back Victorian conservatory is perfectly suited for bungalows, flat-roof extensions and other height-restricted homes.

Design every element of your Victorian conservatory, including the size, style and roof, choosing from the following options:
Hipped-Back 3-facet Victorian
Hipped-Back 3-facet Victorian P-shape
Hipped-Back 3-facet Victorian T-shape
You can even select the wall style of your Victorian conservatory. Choose between a Dwarf-Wall (typically manufactured to suit a 600mm high wall), Full-Height Glass (floor to ceiling glass) and a Solid Bottom Panel (full height frames with solid bottom panels).
Our finance plans
Thanks to our flexible payment plans, buying your dream conservatory has never been easier. With an initial deposit of just £99, you're free to spread the cost of your brand new conservatory.
Here at ConservatoryLand, we offer affordable, high-quality Hipped-Back Victorian conservatories. And with each element of the build in your hands, you can customise the options to change the overall price. Design your own Double-Hipped Victorian conservatory with our quote engine and get a personalised quote.