Back to list
There's no reason why you can't enjoy your conservatory all year round.
It should be a comfortable and cosy part of your home, which remains warm enough in the winter and cool enough in the summer.
With winter on the way, it's especially important that your conservatory doesn't lose heat through the roof – which can often be a common complaint with conservatories fitted with polycarbonate roofs.
However, just because you own a conservatory with this type of roof doesn't necessarily mean that you have to put up with this problem. There are ways to keep your conservatory insulated to cope with whatever winter throws at it.
Here are a few simple conservatory insulation solutions that you might find helpful depending on your personal requirements, budget – and confidence in your own DIY skills.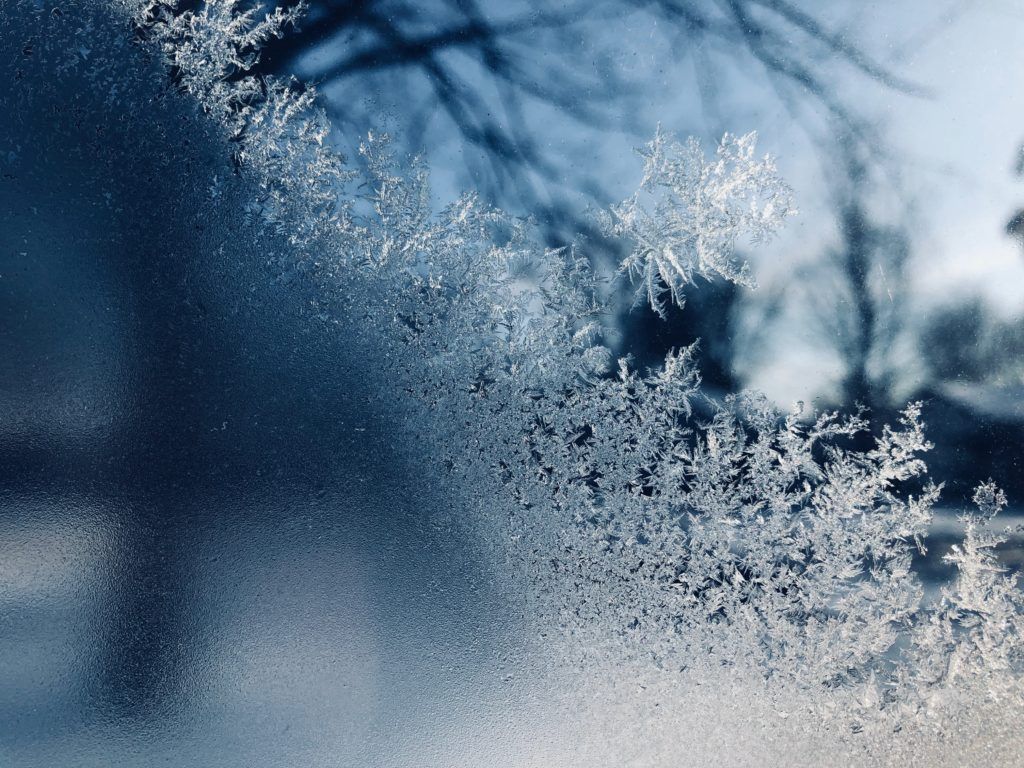 How to insulate a conservatory roof
Perhaps you're wondering how to insulate a polycarbonate roof but not quite sure how to go about it? 
Let's say your conservatory has a polycarbonate roof that hasn't been fitted correctly in the first place.
As it stands, your conservatory might be losing around a quarter of all heat through the roof.
To combat this, you could explore a number of internal conservatory roof insulation methods. 
Internal conservatory roof insulation
1 – Adding another layer of polycarbonate
Arguably, the easiest and perhaps even cheapest conservatory roof insulation idea to pursue in this case is to fit another layer of polycarbonate beneath the existing glazing bars.
You need to be careful about how you choose to fit the new layer. Double-sided sticky carpet tape should suffice in terms of bonding the new layer to the existing layer, but you will need to bear in mind the fact that condensation could affect the tape's potency over time.
Bonding your new conservatory roof insulation layer with super-strong adhesive might therefore be a better option in this case.
You could even explore the possibility of upgrading the polycarbonate in your roof. After all, polycarbonate roofs usually have a 10-year lifespan – so it might be worth weighing up whether your roof has simply seen better days?
2 – Adding thermal conservatory roof insulation
An alternative to doubling up on polycarbonate panels is to go out and buy your own layer of thermal insulation. It'll need to be around 2 inches thick and cut to size to fit your existing panels.
Granted it's not the most aesthetically pleasing solution – but it'll certainly do the job, and keep heat loss to a minimum
3 – Investing in multi foil insulation
This type of conservatory roof insulation is far less makeshift and therefore a far less cheap to buy.
The technology used for multi foil conservatory insulation has been adapted from the same insulation technology used by NASA astronauts to protect space crafts from the extreme temperatures in outer space.
This type of conservatory insulation has been known to prevent around 90% of heat loss in conservatories and is also said to deflect 95% of the sun's rays on hot sunny days.
4 – Combining laminate flooring underlay with reflective foil
Again, not the prettiest option – but this can be very effective if you do a good job.
You can buy silver reflective foil at a reasonably cheap price from a number of DIY retailers. All you need to do is measure the underlay to fit your existing panels and attach the foil accordingly.
You can fit it with double-sided tape or adhesive – but make sure the reflective side is facing down to reflect the heat.
Using Blinds for Conservatory Insulation
This is quite a simple option, that shouldn't affect how your conservatory looks aesthetically.
Blinds or drapes made to measure can be quite expensive depending where you source them from, so do bear this in mind if you're only looking for a quick simple fix.
It might be more cost effective to buy heavy fabric curtains which are more effective in terms of heat retention and better at blocking the rays of the sun during summer.
Again, condensation can play a part during winter especially – so watch out for this.
Condensation has the potential to make blinds, drapes and curtains damp and mouldy over time, so you might want to avoid splashing the cash on the most expensive option if you are seriously considering going down this route.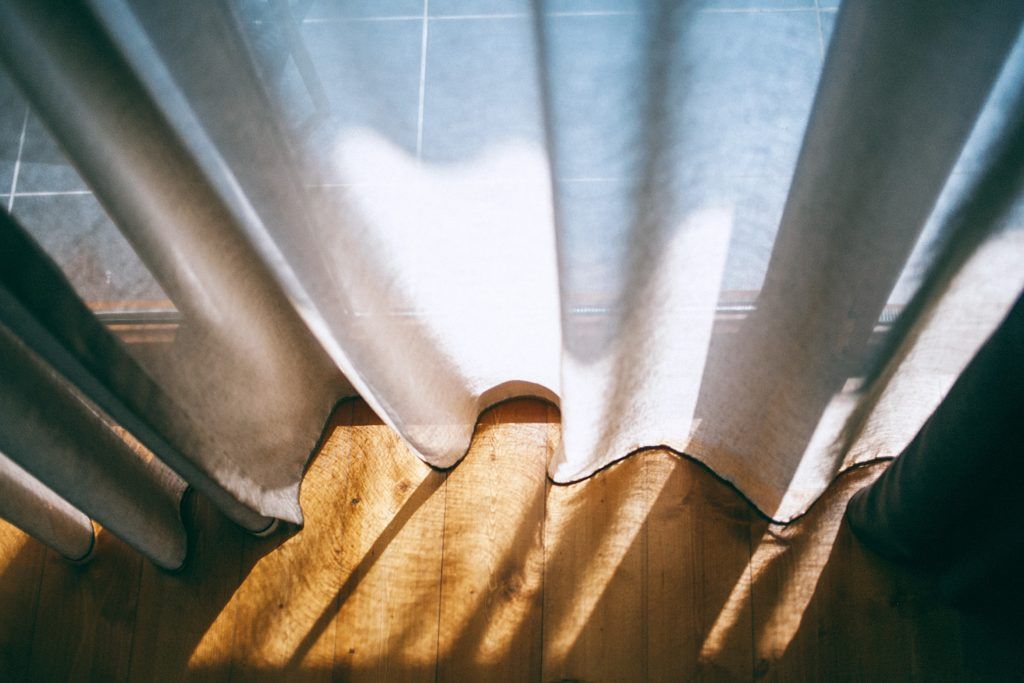 How to Avoid Draughts in a Conservatory
To ensure proper conservatory insulation, check there are no small openings that could cause heat to escape and the cold to come in.
If you know exactly where your draughts are coming from, there are a couple of solutions you could try to resolve the problem.
1. Try filler strip
Arguably, the simplest option is to buy filler strips. You'll need to know the exact measurements before you fit the strips – but once installed, you'll have a cheap and effective draught exclusion solution.
2. Convert to solid conservatory roof
If your conservatory wasn't built correctly, then you might have a bigger issue that needs addressing. So if the problems persist, it might be wise to convert to solid conservatory roofing. 
This is just a normal type of structural roof like you would see on a building. If it's fitted well, you'll be left with a watertight and well-insulated roof. But like any type of renovation that requires installation from a tradesperson, it's likely that you'll have an expensive bill to contend with at the end.
You could avoid this by having a lightweight metal roof fitted before insulation. Metal is a good conductor of heat, and if it's fitted without any gaps, you'll be far less likely to find cold and breezy draughts emanating from your conservatory's nooks and crannies. 
Conservatory Roof Insulation Cost
Conservatory roof insulation cost depends on a number of different things – first being the state of your existing roof. 
The more damage there is to the existing roof, the more work you'll need to do to repair it to a level where it can offer an acceptable degree of insulation – which can obviously become a fairly costly exercise. 
If the conservatory roof is damaged beyond repair – insulation is virtually impossible. That means you might need to pay for a replacement conservatory roof.
The cost also depends on the type of internal conservatory roof insulation method you choose.  
For example, as mentioned above – it's likely that multi foil insulation is more expensive to buy per square metre than an additional sheet of cut to size polycarbonate. 
You just need to weigh-up all of your options.
Conservatory Insulation Solutions and Advice
If you have any questions about conservatory insulation solutions and best practice for installation, we're more than happy to help.
With years of experience in providing DIY conservatories to last – we pride ourselves on being a good source of advice to all of our customers. 
Drop us a line if you have any specific concerns and we'll do our best to help.