Here at Conservatory Land, we're always looking at different ways we can improve our service.
One of those ways is by giving our customers more options.
Last year, for example, we announced that we would begin manufacturing components for orangeries.
Since then, many have bought one of our orangeries, and been thoroughly pleased with the result.
This time, we're launching a brand new colour scheme.
Grey on White
Those who wish to purchase a brand new conservatory, with a grey on white colour scheme, can now do so.
We wanted to provide customers with as much choice as possible.
Take your time to browse through our different colour options, and pick your favourite.
If it's grey on white – then great! You'll be one of the first to go for this particular colour.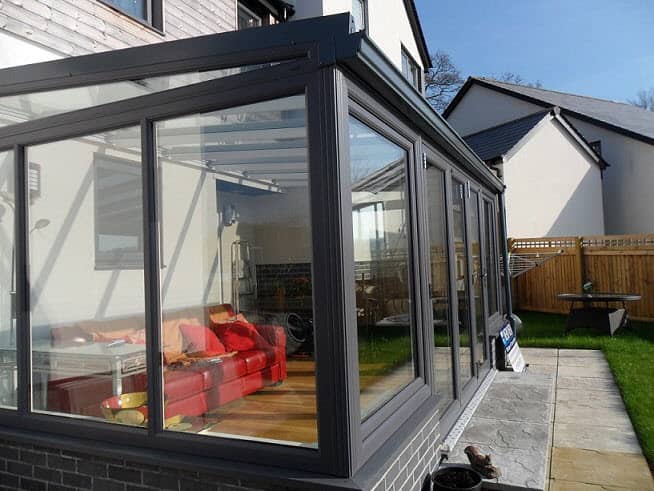 Why Grey on White?
Why did we decide to offer grey on white as a new colour option?
Well, as already mentioned, we wanted to give you as much choice as possible.
In addition, we noticed that more and more people are asking for this particular colour.
This is because modern day houses that are being built, and have been built over the last few years, have used a grey on white colour scheme.
People have a grey windows in their house, they want a grey conservatory.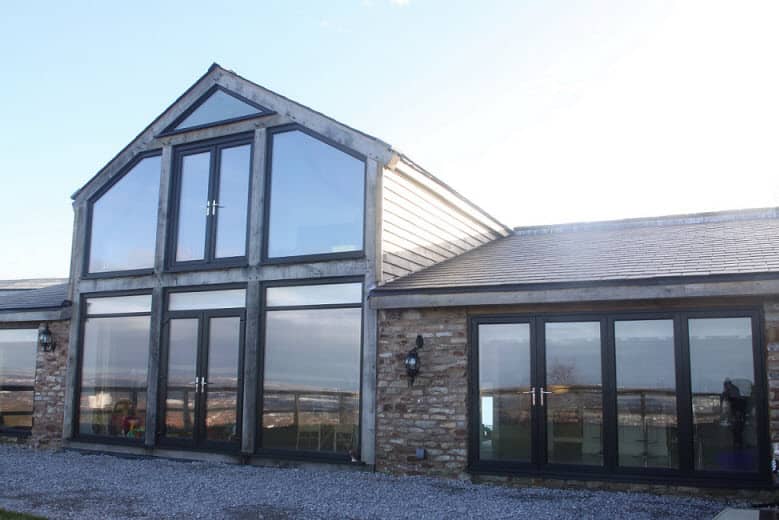 What other colours are available?
Conservatory Land has a wide variety of colours available.
You can check them all out on the Conservatory Frames page. There are some really, really nice shades on there.
When you speak to our sales team, we'll happily talk to you about the colours, offering our own thoughts on each one.
We want you to be 100% perfectly happy with your Conservatory Land extension.
If that's with a grey on white conservatory, then amazing!
To get started, call us today on 0800 952 8000.