Back to list
Assembling a DIY conservatory is one thing. Taking it down is a different kettle of fish.
Although dismantling a conservatory is probably an easier task than erecting one from scratch, there are a few things that you need to bear in mind – especially if you're planning on doing it yourself.
The first thing to take into account before reading on is that taking down a conservatory probably takes just as much time as it does to erect one – if you do it the right way.
We're going to explain to you the best way to dismantle a conservatory in the safest, most responsible and constructive manner. So, if  you've been wondering how to dismantle a conservatory and you want to know more before giving it a try – this guide should come in handy.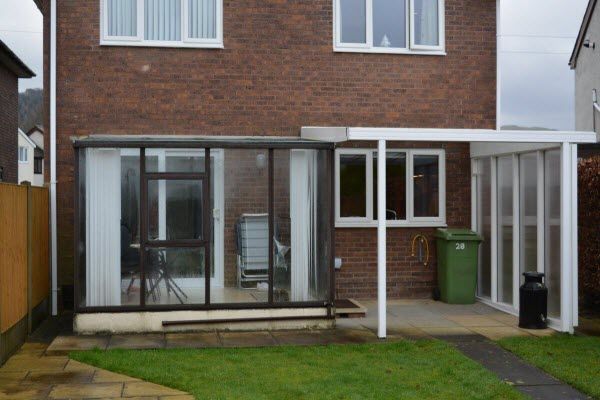 Can I dismantle my conservatory myself?
The answer to this question is yes – it's perfectly possible to dismantle your conservatory without the help of a professional if you're up for the challenge.
One thing we might recommend though, is to at least get some advice from a professional before you start.
This might be as simple as doing some quick research online beforehand (this blog post is a good starting place) – just so you have a reference point for your project.
This might help you formulate a list of useful questions you might want to ask an expert before getting stuck in.
Obviously, if you're planning on dismantling your conservatory yourself, you'll need all the tools to do the job effectively. You probably won't need anything out of the ordinary – as taking down a conservatory is quite a methodical step-by-step process, but it's still important to be prepared before you commit to such a big DIY project on your own.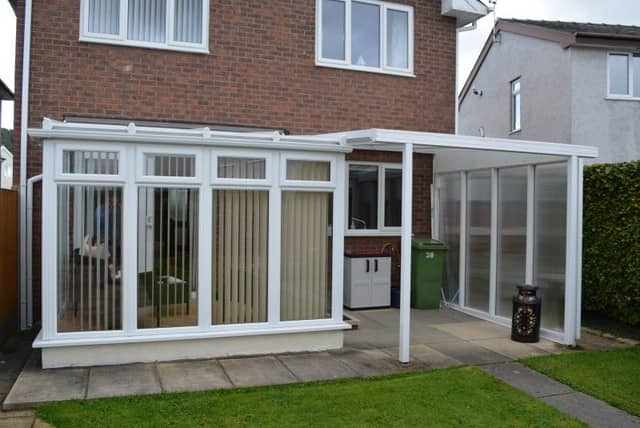 What is the best way to dismantle a conservatory?
The first thing to consider is that there are essentially two main parts to make up a conservatory; the assembly (the main conservatory) and the base.
If you're wondering how to dismantle a conservatory in the safest and most logical way – you'll want to start with the assembly itself and work down to the base.
Step 1: Empty the conservatory
Of course, the very first step is to clear everything out of the conservatory. This will probably include the flooring – whether that's carpet, laminate, vinyl or otherwise (which is quite a big task in itself).
So, it's quite likely that this will take you longer than you might have first anticipated.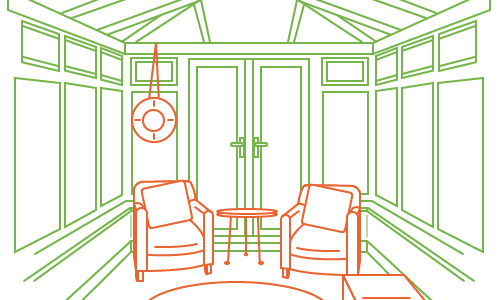 Step 2: Remove all glazing
The conservatory frame then needs to be stripped of windows and roof panels – leaving you with a skeletal structure that should look fairly simple to disassemble from the top down.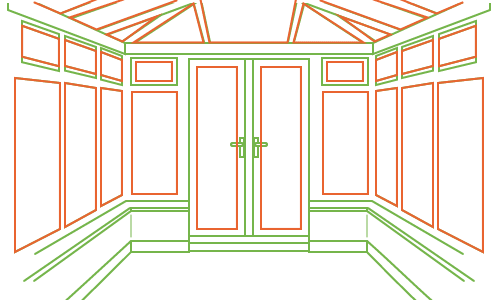 Step 3: Detach the roof and guttering
The roof itself will be bolted down to the house wall. This needs to be uncoupled, along with the individual fixings – which you will need to untighten and safely disengage from the top of the frames.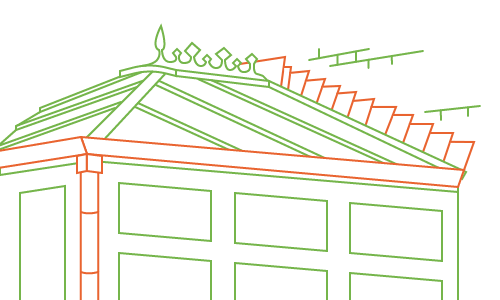 Step 4: Take apart the conservatory frame
Since most conservatories are custom built to the owner's bespoke measurements and requirements, it's difficult to advise on the best order to remove the frame.
However, once you've successfully reached this stage on your own, it's likely that you'll be best-placed to make the most responsible judgement on how to go about this.
Arguably, the best thing to do – is start dismantling the frames from the outside working inwards toward the house wall until you've removes every single post, connector and individual fixing from the conservatory base.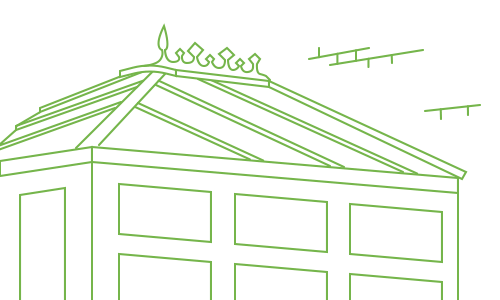 Step 5: Removing the base (optional)*
This depends on your intentions.
Are you replacing your dismantled conservatory with a new one? In which case, you will probably need to leave the base and wall sections in place.
Or, are you removing the whole structure altogether? Since conservatory foundations will have been dug out, and concrete blocks may have been added to reinforce the structure – you might need to get a professional to come and assess the best course of action for the site where the previous conservatory stood.
How to remove conservatory roof panels
safely
Especially if your roof is made from glass – you're probably wondering how to remove conservatory roof panels in the safest and most efficient way.
Obviously, some less-modern types of glazing can be quite heavy and difficult to handle – particularly if you're not fully in control of your balance from the top of a step ladder.
In this instance, we fully recommend that you get a spare pair of hands to help you out. Even if you need two ladders, with one person dismantling and the other on hand to hold the panel in place when it loosens. You'll probably even need a third person on the ground to pass each panel down to once it's been removed from between the glazing bars.
The technical side of the removal itself should be straightforward enough. You'll need to carefully remove the  rubber gaskets between the glazing bars and the glass. Then you'll need to unscrew the glazing bar end caps before completely removing the bar cap itself.
At this point, you will definitely need somebody to support the weight of the panel as you carefully slide it off.
What materials can be salvaged?
Once you've successfully completed the dismantling job – you might be wondering exactly what to do with your old conservatory?
The reality is that you'll be left with a skipload of materials. Some of these materials will be useful and some of them will need to be scrapped.
It's likely that the majority of discarded materials can be recycled – whether that's glass, polycarbonate, timber, uPVC, or anything else that you no longer need.
However, it's worth bearing in mind that there are people out there who might be willing to acquire the parts to reassemble the conservatory elsewhere. Therefore, it's worth scoping out a prospective buyer before you dismantle the conservatory – it will probably be easier to re-sell it this way.
Next steps…
We're aware that not every job of this nature consists of a full disassembly. We understand that you might only need to replace the roof of your conservatory – in which case, it would be good to get familiar with the best conservatory roof types to ensure your upgrade is as worthwhile as you'd like it to be.
Perhaps you've dismantled an old and tired conservatory with a view to erecting a shiny new conservatory?
If you want to build your own DIY conservatory, we have all the tips of the trade – and we're more than willing to offer any help and advice you need to make your next conservatory dream a reality.
Feel free to request a brochure to get a more informed view of your options from trusted DIY conservatory experts.