If you plan to dismantle a conservatory, it's important that you plan carefully before beginning the project. Taking down a conservatory can be fast and easy — if you do it the right way.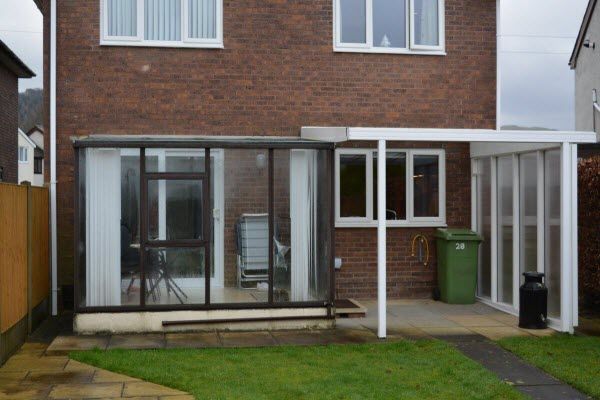 Can I dismantle my conservatory myself?
It's possible to dismantle your conservatory without the help of a professional — if you're up for the challenge. 
You might want guidance from the experts before you start. This could be as simple as completing some initial research online. You might also consider creating a list of relevant questions to ask a professional.
Disassembling a conservatory is a straightforward step-by-step process, but it's a good idea to be prepared before starting the task on your own.
You'll also need the right tools to do it effectively. Typically, you'll have everything you need in a standard tool kit, including a hammer and screwdriver.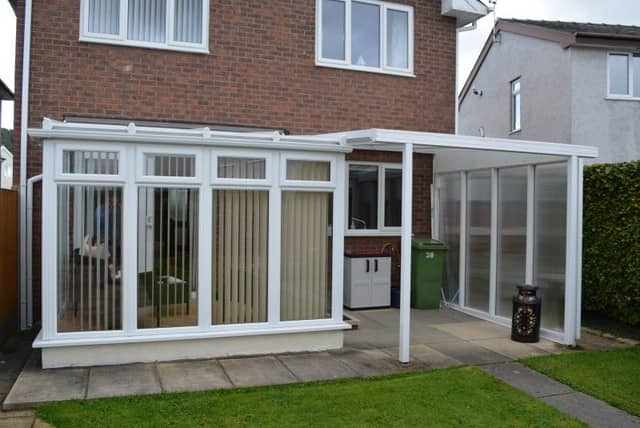 What is the best way to dismantle a conservatory?
There are two parts that make up a conservatory: the assembly (the main conservatory) and the base.

If you're wondering how to dismantle a conservatory in the safest way, you'll want to start with the main conservatory and work down to the base. Here's a simple step-by-step guide.
1: Empty the conservatory
Firstly, you'll need to empty the conservatory. This includes any flooring, whether that's carpet, laminate or vinyl.

This is a lengthy step of the process, so give yourself plenty of time to remove any furniture, internal fixings and flooring.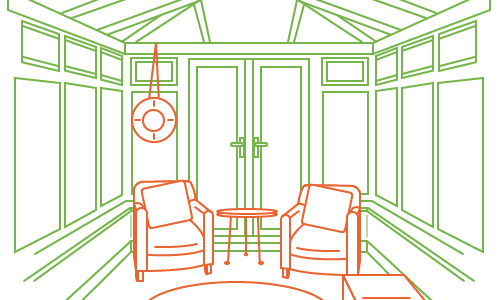 2: Remove all glazing
The conservatory frame needs to be stripped of windows and roof panels so that you're left with a skeletal structure.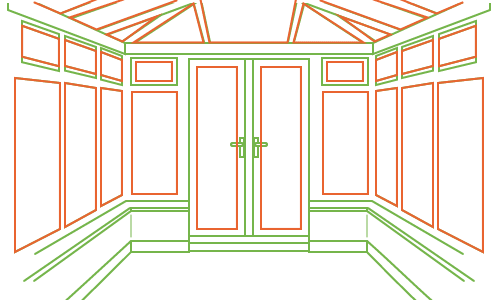 3: Detach the roof and guttering
The roof will be bolted to the house wall. This needs to be uncoupled, along with the individual fixings, which you will need to untighten and safely disengage from the top of the frames.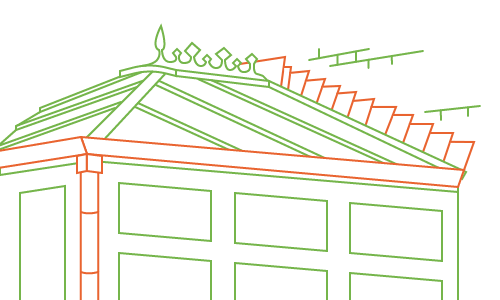 4: Take apart the conservatory frame
Most conservatories are custom-built to bespoke measurements and requirements. Therefore, this step can differ from build to build.
We recommend that you begin taking down the frames from the outside and work your way in towards the house wall. Continue to disassemble your conservatory parts until every door, post, connector and individual fitting has been removed.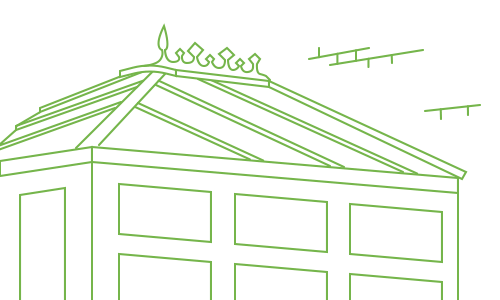 5: Removing the base (optional)*
If you're replacing your dismantled conservatory with a new one, consider leaving the base and wall sections in place, so you can utilise these parts later.
There may be more for you to consider if you're removing the entire structure. Conservatory foundations are usually dug out, with concrete blocks installed to reinforce the structure. So, a professional may need to assess the site to ensure the area is safe. They might also recommend the best course of action for the space.
How to remove conservatory roof panels
safely
When it comes to the conservatory roof, there are a few things to consider when removing the panels.
Some types of glazing can be heavy and difficult to handle, so be cautious as you remove each panel. If you're not in control of your balance from the top of a step ladder, it's even more crucial to take care. 
We recommend that you get a spare pair of hands to help. You may require two ladders, with one person dismantling and the other holding the panel in place as it loosens. You could also make use of a third person on the ground to pass each panel down to once it's been removed from between the glazing bars.
The removal of panels should be straightforward. You'll need to carefully remove the rubber gaskets between the glazing bars and the glass. Then you'll need to unscrew the glazing bar end caps before completely removing the bar cap itself.
What materials can be salvaged?
Once you've dismantled your conservatory, you'll be left with a skipload of materials. Some will be reusable and some will need to be scrapped.

It's possible that the majority of discarded materials can be recycled, whether that's glass, polycarbonate, timber or uPVC.
It's also a good idea to look for potential buyers before you dismantle your conservatory. There may be some people interested in a second-hand build, so you could make money for materials you would have otherwise thrown away.
Next steps
Not every conservatory requires a complete disassembly. You might only need to replace the roof. If you have any questions, give us a call. Our team is on hand to help and offer advice. Or, for information about which roofing system is right for your needs, visit our guide on the best conservatory roof types.

If you've dismantled an old but beloved conservatory, you might be looking for inspiration to start a new conservatory project. At ConservatoryLand, we supply high-quality uPVC conservatories built to your specifications. Order a free brochure today to explore our range of conservatory styles and customisation options.