Conservatories have been a popular addition to properties for decades, providing more living space without the expense and disruption of moving house.

There is an extension to suit every taste, from traditional conservatories with an ornate, elegant appeal to modern structures with sleek lines and minimalist features. But which is right for you and your home?
What is the difference between a modern conservatory and a classic conservatory?
Classic conservatories often feature ornate, distinctive details that add a touch of sophistication to a home. They may have steeply pitched roofs and elegant design elements like decorative finials and crestings.

Modern conservatories typically appear sleek and streamlined, with minimalistic qualities. They are usually more understated conservatories than their traditional counterparts. They may also feature large glass panels and slim frames to maximise natural light.
Conservatory styles
There are four main classic styles of conservatory:
With traditional design elements, these styles are suited to classic or traditional homes. However, they have evolved to include modern features like bi-fold doors, insulated glazing and underfloor heating, so they can easily be adapted to suit a more modern home.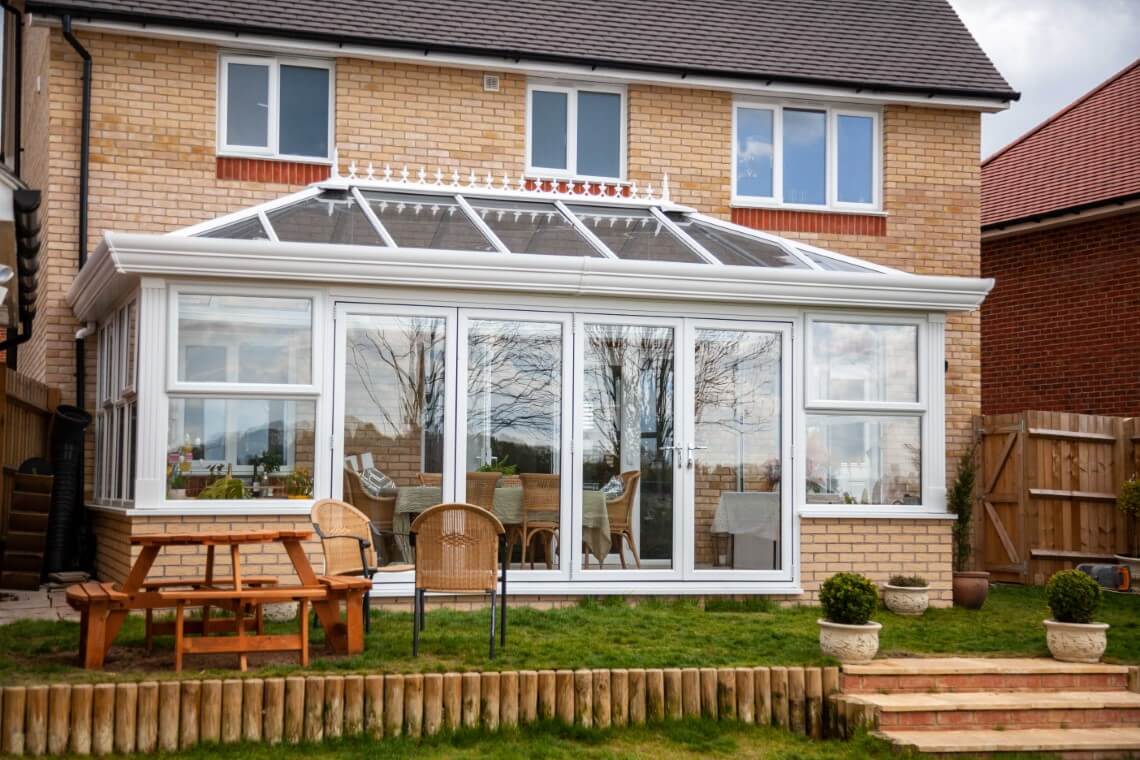 Modern conservatory styles include:


Lean-to conservatories, in particular, have clean lines and a simple design that make them a fantastic choice for those who want to match the contemporary aesthetics of their home or add a touch of minimalism to their property.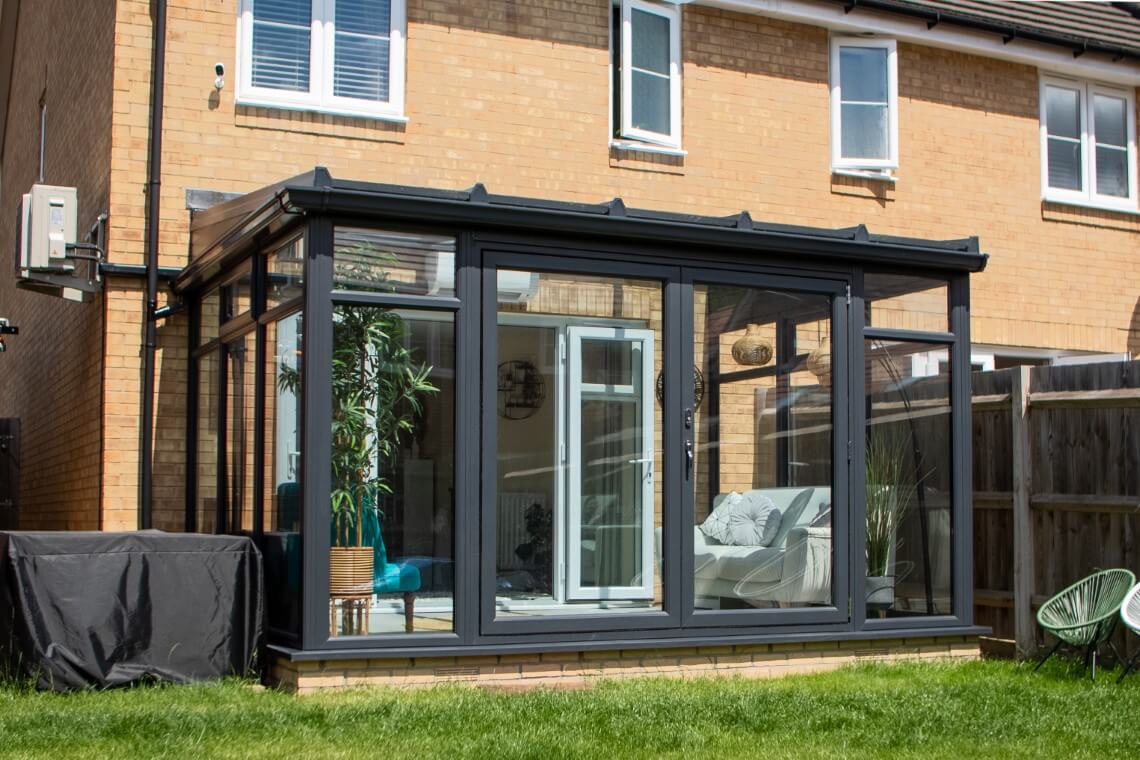 Materials
Classic and modern conservatories can be built using a variety of materials.
Historically, timber was commonly used in the construction of traditional conservatories, but it can rot and decay if not properly maintained.

Today, uPVC is a popular choice for its durability, easy maintenance and cost-effectiveness. It comes in a range of colours, including white, rosewood, golden oak and grey.
A modern glass conservatory has a clean, minimalist appearance that matches contemporary homes, and some suppliers also offer other materials, such as aluminium, which can complement modern properties.
Uses
Traditional conservatories are typically associated with a more formal function, such as a dining room, whereas modern conservatories are more versatile and can be used for various purposes.
In fact, both traditional and contemporary conservatories can serve a range of purposes, including as a dining space, living room, home office or children's playroom.
Costs
Modern conservatory costs vary depending on several factors, including the project's size, materials and customisation. The same can be said of traditional conservatories.

Looking for a conservatory quote? You can design your project and get a price in minutes using our quote engine.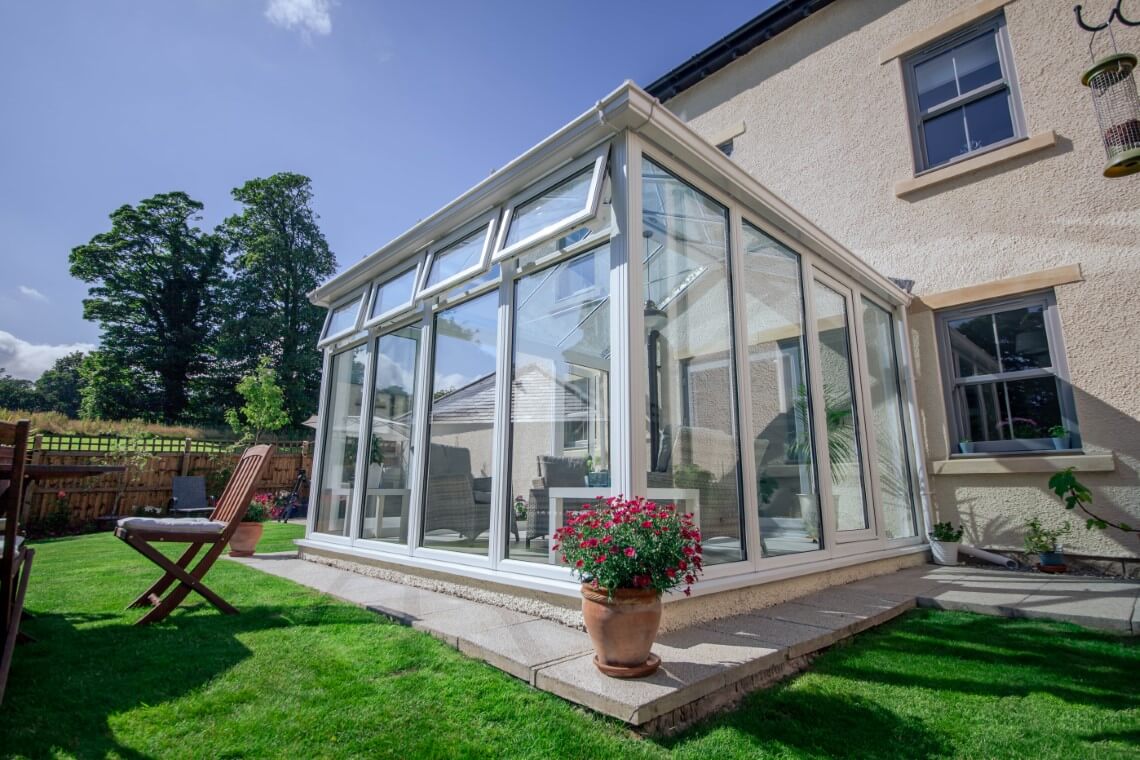 Factors to consider when choosing a conservatory
When choosing a conservatory, it's important to consider various factors.

One of the most important considerations is the style of your home, which can help establish whether a modern or conventional conservatory would be a better match. Your budget will also be a key element in your decision-making process.

It's worthwhile exploring the benefits and drawbacks of each design to ensure that you make the right choice for your needs.

Below, we'll delve into the pros and cons of classic and modern conservatories to give you more visibility of both options.
The pros and cons of traditional conservatories
Pros:
Add a sense of grandeur and space
Maximise the natural light, thanks to large windows
Distinctive features add elegance and appeal
Cons:
May not be the best fit for contemporary homes
The pros and cons of modern conservatories
Pros:
Cost-effective
Simple design often with minimal construction requirements
Sleek and streamlined appearance that complements modern homes
Multifunctional living space that can be used for a variety of purposes
Cons:
Less ornate elements may not be appropriate for period homes.
Modern conservatory designs & ideas
Whether you prefer a classic or contemporary style, we provide modern technology and customisation options to improve the functionality and aesthetics of your conservatory.
By combining the traditional designs of popular styles like the Edwardian or Victorian with modern features such as bi-fold doors and self-cleaning roof glazing, you can create a unique space that suits your taste and lifestyle. 
Here are some modern conservatory design ideas for you to consider:
Select glass conservatories
A conservatory with large panes of glass can provide more natural light and a sleeker design than other materials.

Glass conservatories also allow maximum sunlight to enter the space, creating a bright and airy room.

Modern glass conservatories are often energy-efficient too, with double glazing and solar control functionality that help to maintain comfortable temperatures while reducing energy costs.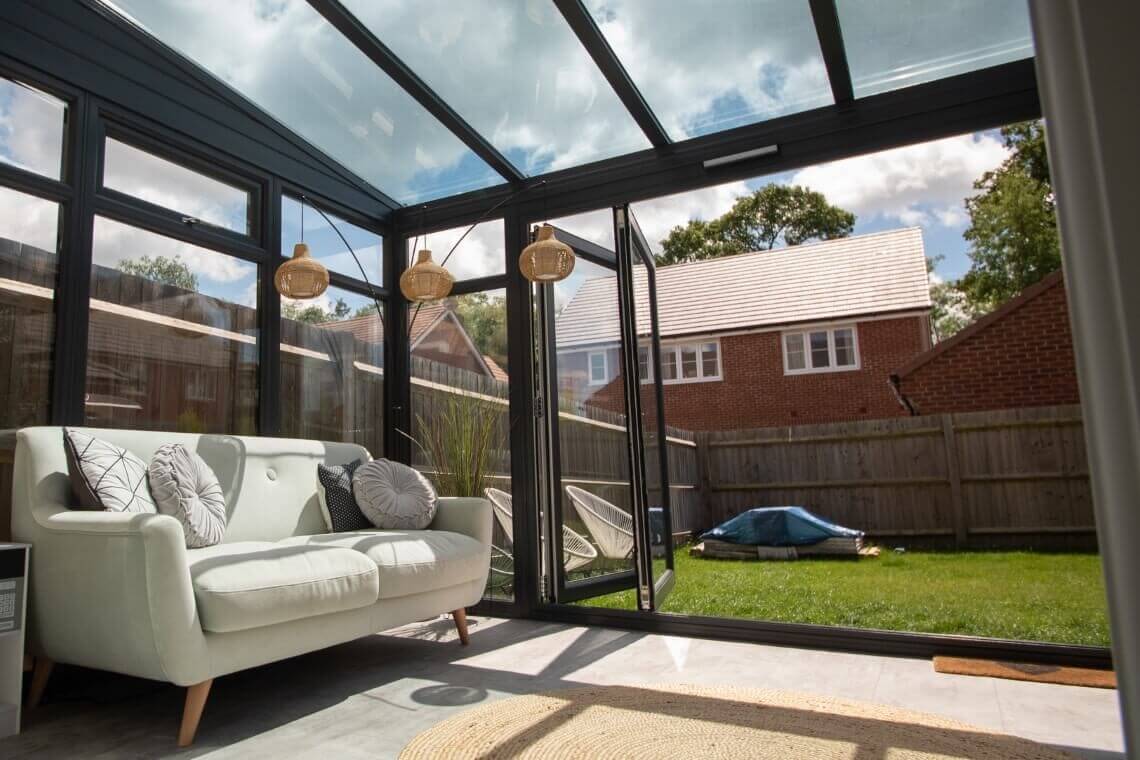 Choose bi-fold doors
Bi-fold doors create a seamless transition between the indoor and outdoor spaces. They allow for an open-plan environment and bring in plenty of natural light. They're a sleek, versatile option, and can provide plenty of ventilation in your conservatory.
Focus on low-maintenance options
Low maintenance options are a great benefit of modern conservatories, particularly for those who have a busy lifestyle and want to spend less time cleaning and maintaining their conservatory.

Low-maintenance options include:

uPVC frames – a durable and weather-resistant material that requires minimal maintenance. It doesn't need to be painted or stained, and can easily be cleaned with soap and water.
Self-cleaning roof glazing – this type of glass has a unique coating that breaks down dirt and grime, which is then washed away by rainwater. This means your roof will stay cleaner for longer and will require less cleaning.
Creating a contemporary conservatory with ConservatoryLand
A contemporary conservatory from ConservatoryLand is a great way to add more space and natural light to your home while enhancing its aesthetic appeal.
Whether you prefer the clean and minimalist lines of a modern conservatory or the ornate and elegant charm of a traditional design, we have it all.
With our easy-to-use quote engine, you can design and customise your dream conservatory in just a few minutes, with various options to choose from, including door options, glazing and roof type.