Are you looking to expand your home and increase your property's value with a fully fitted conservatory? Before you get started, it can help to have a steer on conservatory prices. That's why we've put together our pricing guide, so you know what you can get for your budget.
Our guide is designed to help you find the best conservatory for your home by providing the latest information about our costs. It also explores how size, style and personalisation options may affect prices.
In this guide, we cover:
How much does a conservatory cost?
You've chosen your size and style, now you need to know: how much is a conservatory? Fully fitted conservatory prices can vary depending on the provider and the scale of your project.
Conservatory extensions can start from just a few thousand pounds for a small Lean-to, increasing to a much bigger budget for a large Orangery. Read on to find out more about our conservatory prices.
Conservatory price list 2023
At ConservatoryLand, we guarantee some of the lowest conservatory prices in the UK.
Prices shown on this page are for the conservatory only (windows, doors and roof) for self-build on to your own base. Prices shown do not include base, Dwarf-Walls or installation.
Conservatory Style
Model
Size
Price From

Lean-to

Dwarf-Wall

3m x 3m

£7,174

Edwardian

Dwarf-Wall

3m x 3m

£8,144

Hipped-Back Edwardian

Dwarf-Wall

3m x 3m

£9,421

Victorian

Dwarf-Wall

3m x 3m

£8,144

Gable

Dwarf-Wall

3m x 3m

£8,407

Orangery

Dwarf-Wall

3m x 3m

£12,504

Sizes shown are for external brickwork sizes. Prices shown include delivery for self-build and VAT.
Prices do not include ConservaBase, base, floor, walls or fitting. Prices correct at time of publication but are subject to change.
Only the strongest materials are used in building our products, so you know they're of the highest quality. What's more, we provide a 10-year guarantee on all conservatories, which covers discolouration, warping and cracking.
If you'd like more information about our range of conservatories and customisation options, download a free brochure today.
Buying a conservatory on a budget
Choosing a cheap conservatory doesn't mean you have to compromise on quality. We pride ourselves on offering long-lasting, low-cost conservatories that don't break the bank.
ConservatoryLand specialises in budget-friendly services, delivering expertly crafted finishes and incredible value for your money. We have some of the best deals in the UK, making it easy to find an affordable installation made from premium materials at cheap conservatory prices.
The budget-conscious will find high-quality products and valuable advice to inspire cheap conservatory ideas. Thanks to our wide selection of styles, you can design a modern and inexpensive new space just as you always imagined.
When you save on the price of a conservatory at ConservatoryLand, the cheapest build could be the one you install yourself. DIY conservatories are low-price extensions that could help you save money on installation fees, and for experienced DIYers, building a cheap conservatory is easier than you might think.
How much does a fully fitted conservatory cost?
The cost of a fully fitted conservatory varies depending on the labour costs in your region.

Because we thoroughly assess and approve every installer in our network, you can be confident that your project will be finished to the highest standard when you choose one of our Approved Installers.
Conservatory supply and fit costs differ depending on the size and scale of your project. But, with an estimated installation cost, you can decide whether a professional builder offers the best value for money.
Installation-only conservatory prices in the UK can start at just £2,200, including the base for a standard build.
A cost guide to popular conservatory styles
1. Lean-to conservatory prices
Simple in design with a sloped roof, Lean-to conservatories are sleek and modern. Prices vary depending on many factors, including the size of the build and customisation options.
If you're looking for a Lean-to measuring 3m x 3m with a Dwarf-Wall, our prices start from £7,174. Our Lean-to conservatories are made of the same durable, high-quality materials as most modern conservatories, so you can rest assured your new space is built to last.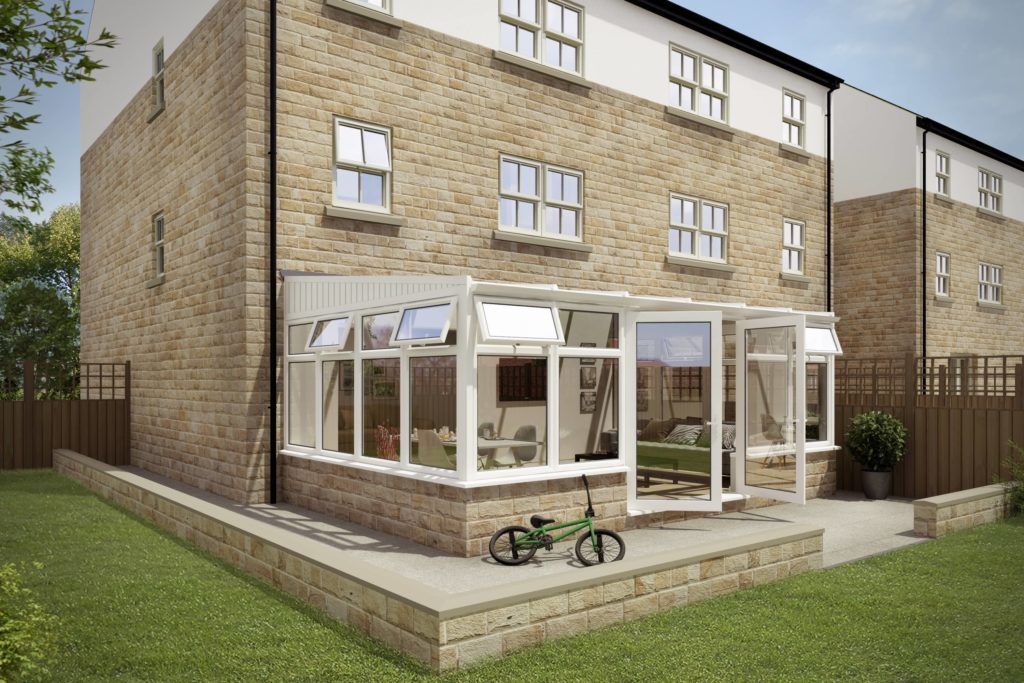 Find out more about Lean-to conservatories.
2. Edwardian conservatory prices
Square or rectangular, a traditional Edwardian conservatory is a spacious option with a pitched roof.
A 3m x 3m Edwardian conservatory with a Dwarf-Wall starts at £8,144.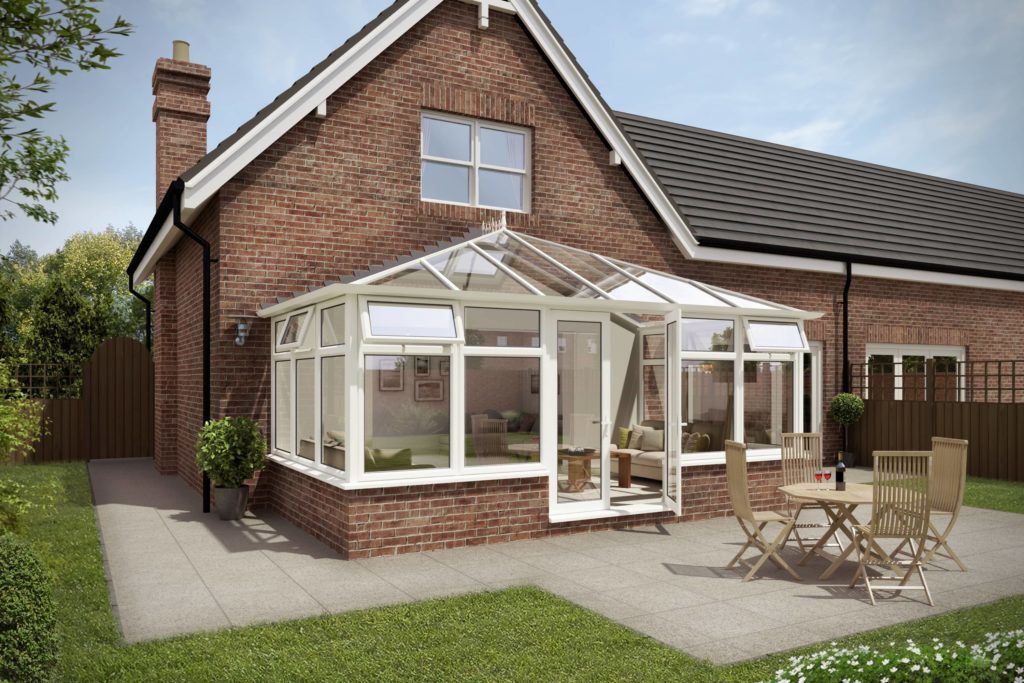 Find out more about Edwardian conservatories.
3. Hipped-Back Edwardian conservatory prices
An Edwardian Hipped-Back conservatory has the same Edwardian-era aesthetic but features an angled roof to suit single-storey buildings, such as bungalows.

An Edwardian Hipped-Back conservatory measuring 3m x 3m with a Dwarf-Wall starts at £9,421.

Find out more about Hipped-Back Edwardian conservatories.
4. Victorian conservatory prices
With a steeply pitched roof and curved bay window, an elegant Victorian conservatory is a popular option for many homeowners.
Our Victorian conservatory prices start from £8,144 for a 3m x 3m build with a Dwarf-Wall.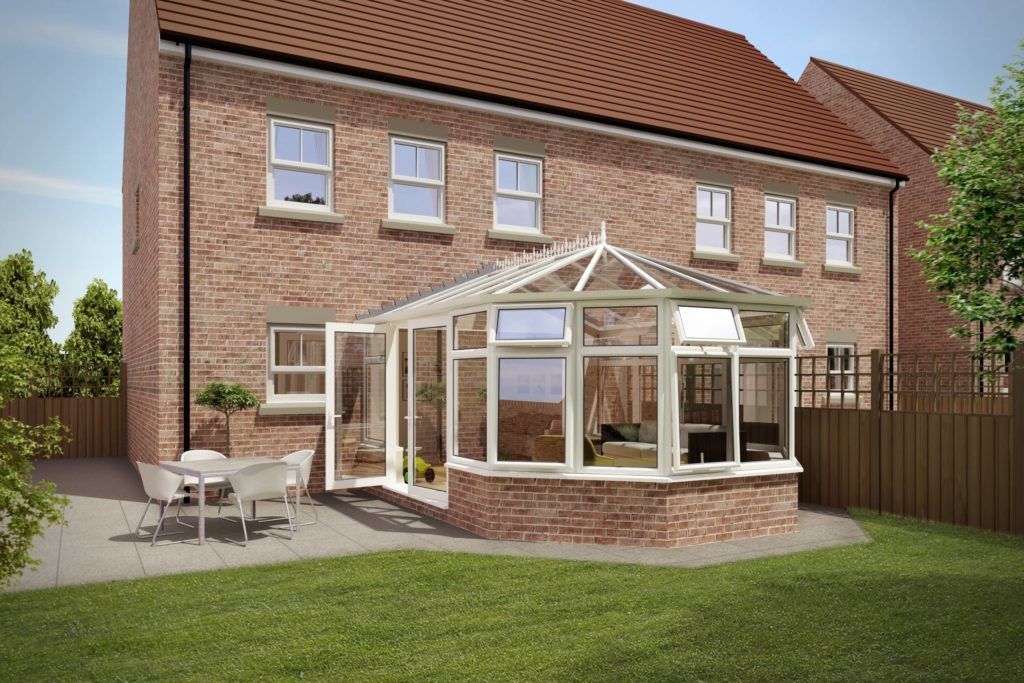 Find out more about Victorian conservatories.
5. Gable conservatory prices
With a modern, high-vaulted roof, the Gable conservatory is a stylish option. Gable conservatory prices vary based on the dimensions of the build.

A Gable conservatory measuring 3m x 3m with a Dwarf-Wall starts at £8,407.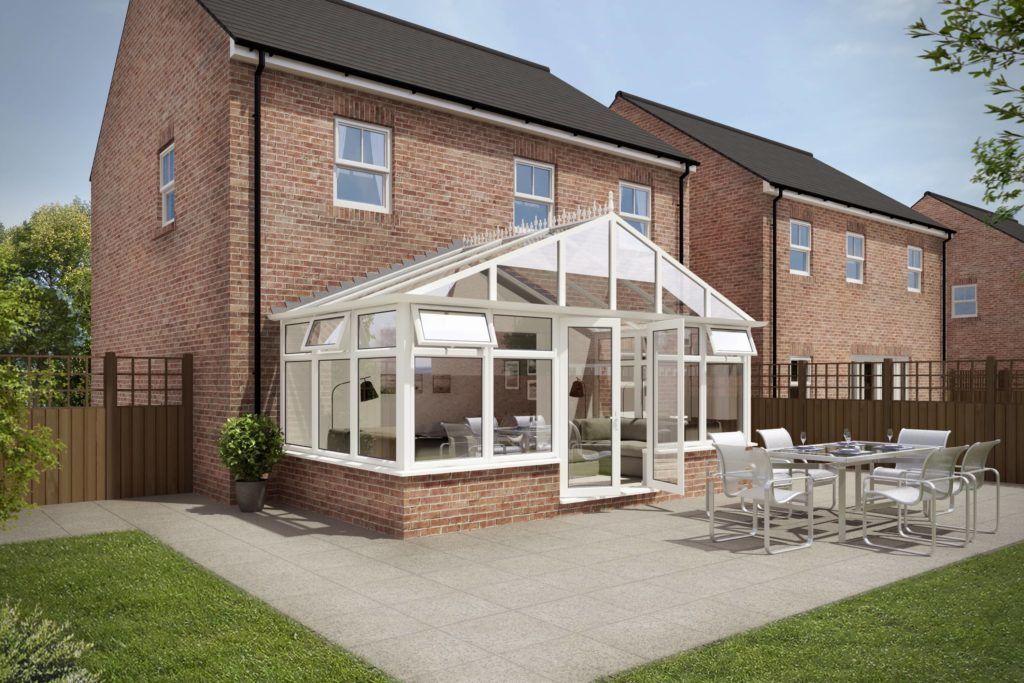 Find out more about Gable Front conservatories.
6. L-shape conservatory prices
This modern style of conservatory is the ideal option if you have an L-shape space created by a garage or extension. A sleek L-shape conservatory is perfect for tricky outdoor areas.

Get in touch today for a free personalised quote.
Find out more about L-shape conservatories.
7. 3×3 conservatory prices
A 3×3 conservatory is a small build with an area of nine square metres. A 3m x 3m Orangery start from £11,151.

A 3m x 3m conservatory with a Dwarf-Wall start from £7,174.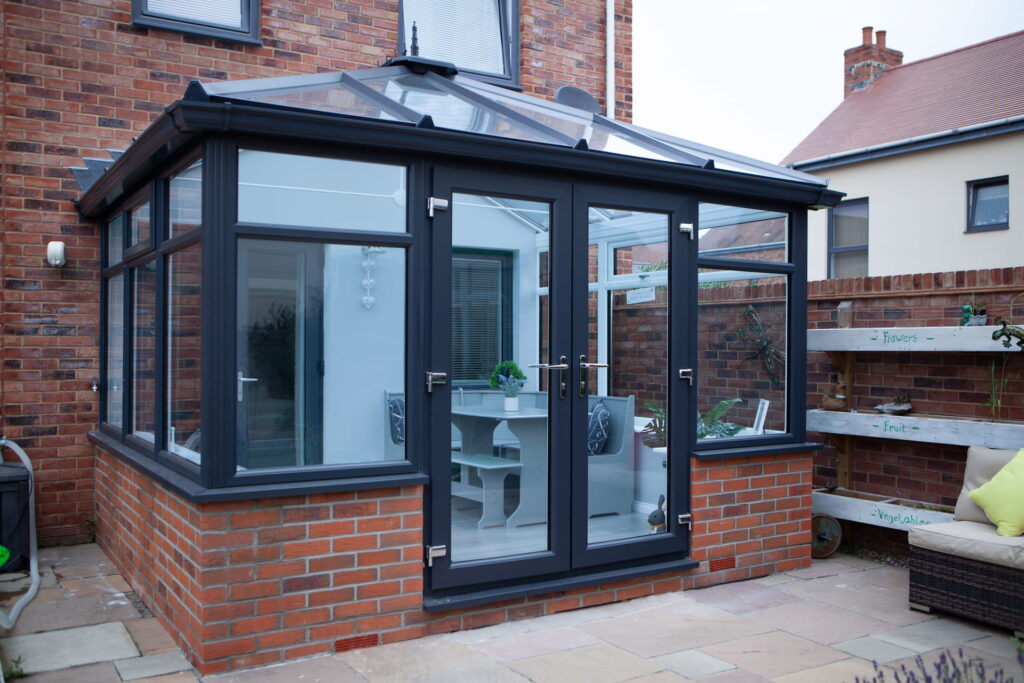 Find out more about 3×3 conservatories.
8. Orangery prices
Elegant and spacious, Orangeries boast a luxury internal pelmet and large aluminium gutter.

A 3m x 3m Orangery with a Dwarf-Wall starts at £12,504.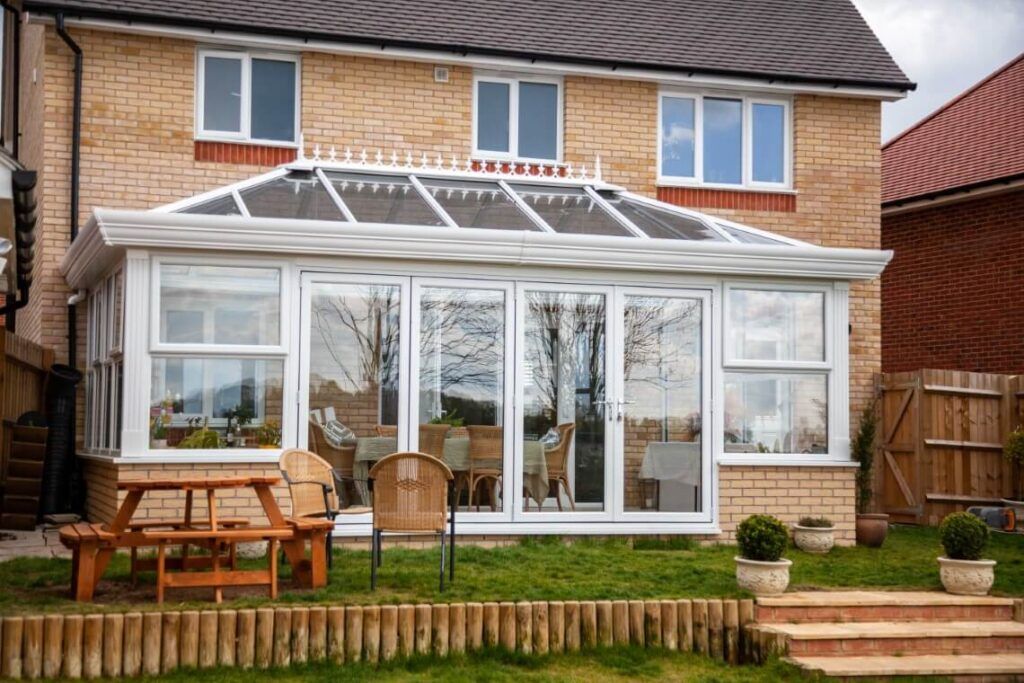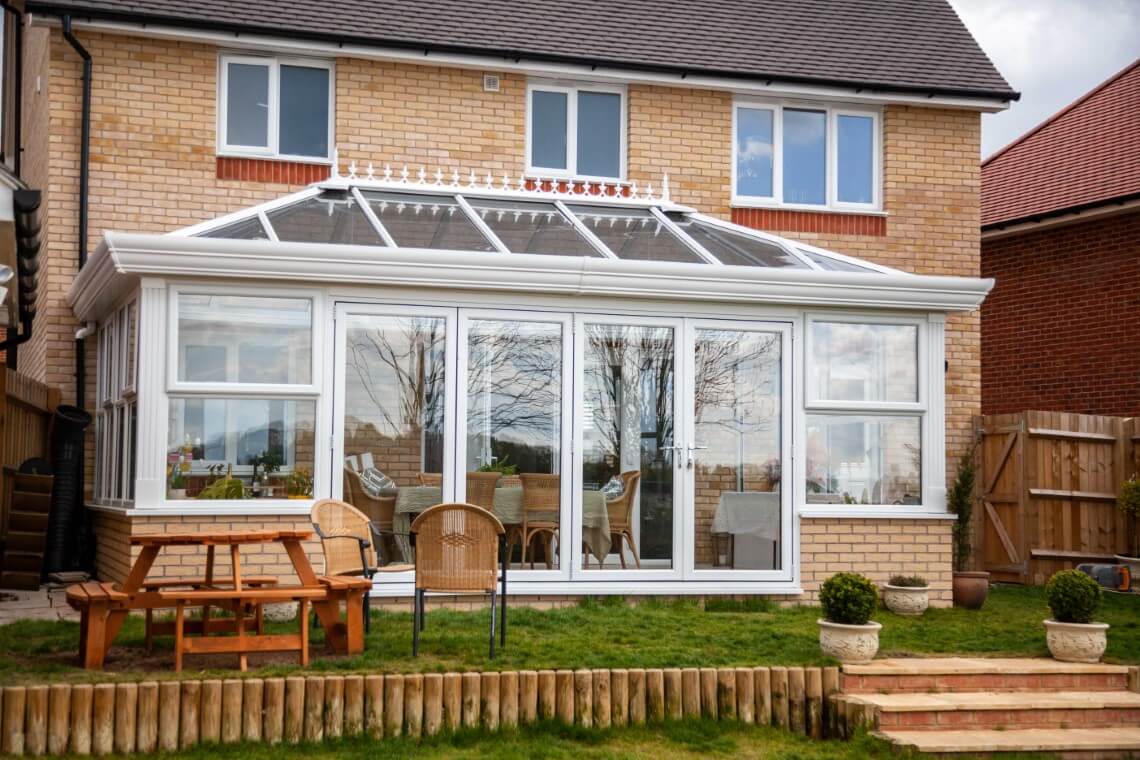 Find out more about our Orangeries or visit our Orangery cost guide.
What else can affect the average cost of a conservatory?
The total cost of a conservatory primarily reflects the size of your project and the customisation options you choose.
The size of your conservatory
Small conservatories cost less than their larger counterparts, thanks to their comparatively diminutive size. With fewer materials and less labour, a small conservatory is an affordable option for those on a budget.
As the size of the conservatory increases, so does the price. With larger frames and more glazing, a large conservatory will cost more than a smaller-sized equivalent.
Roof options
You can choose between two roof options at ConservatoryLand.

We offer a cost-effective polycarbonate roof that reduces glare and insulates your space. Our glass roof option is durable and energy-efficient and provides lower noise levels so that you can enjoy your conservatory all year round.
Find out more about our range of conservatory roof options.
Glazing options
We offer a Blue Self-Cleaning, Solar Control Glass roofing system that provides consistent temperatures throughout the year. You can upgrade your glazing to our energy-efficient glass option to enjoy your new living space all year round — whatever the weather.

Find out more about our glazing options.
Door options
We have a range of door types, including French doors, bi-fold doors and patio doors.
We only use the highest-quality uPVC profiles, so you'll have peace of mind your conservatory doors are built to last.
Find out more about our range of conservatory doors.
ConservaBase
Our bespoke ConservaBase is a high-quality steel base that offers safe and secure foundations for your conservatory. The prices shown on this page do not include our ConservaBase system.
Find out more about our unique ConservaBase.
Get a quote for your dream conservatory
Are you ready to kick-start your project? Design your dream conservatory with our quote engine and get a free personalised price.