Our August customer of the month, Mr Jakeman, writes to us from Sutton-in-Ashfield, Nottinghamshire, about his new Edwardian conservatory. He wanted a new bright and airy space at the back of his home that he could enjoy for a lifetime — whatever the weather.
Mr Jakeman wanted to find a hassle-free provider who could handle everything from design and construction to a smooth delivery and installation. But it was equally important for him to find a cost-effective option. After reading our successful customer projects, he reached out to the team at ConservatoryLand.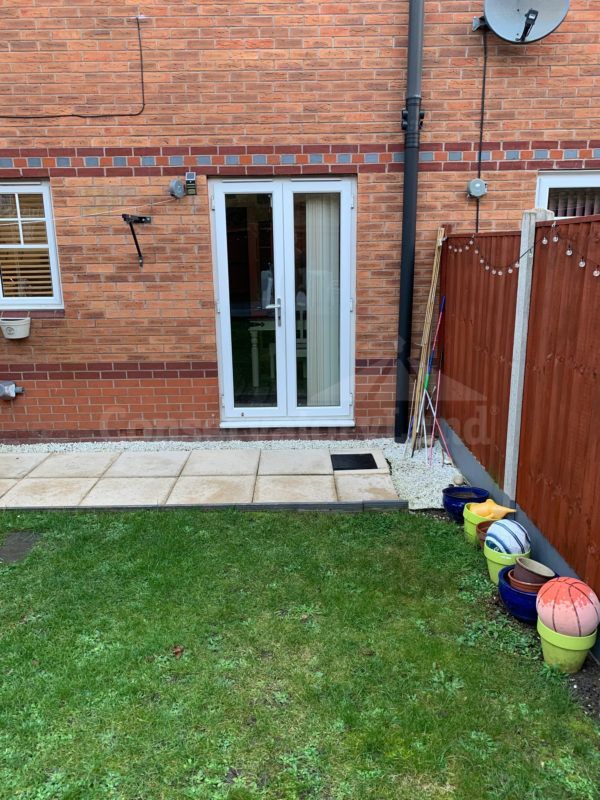 Our friendly team was on hand to help Mr Jakeman with all his questions and needs. Following discussions around the options available, including lean-to and Victorian conservatories, he decided ConservatoryLand was the perfect partner to help bring his conservatory vision to life.
Mr Jakeman chose a modern and elegant Edwardian style conservatory featuring a dwarf brick wall. Using his specific requirements, our designers created a mockup of the conservatory.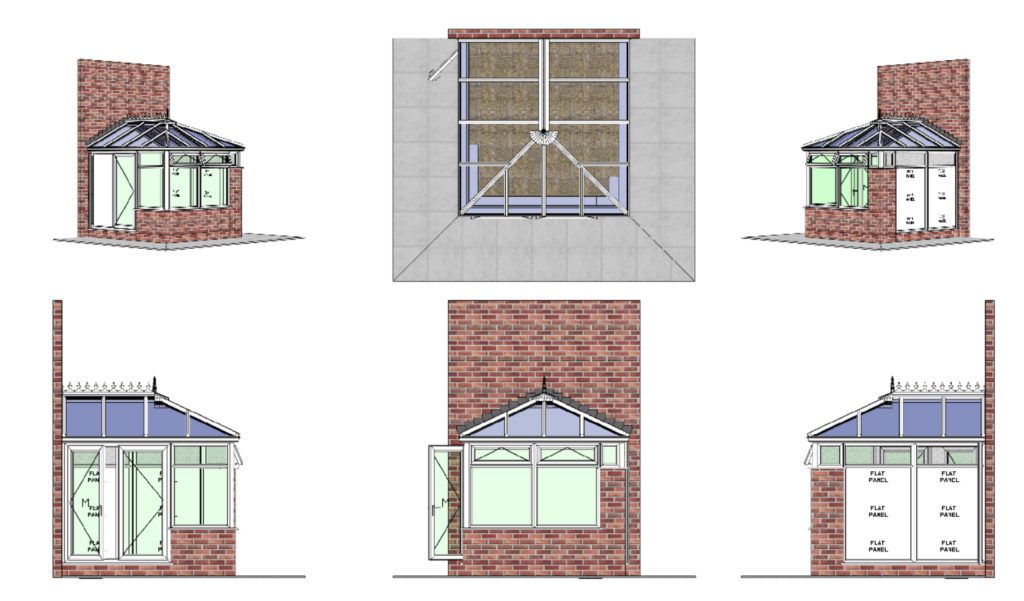 The Specifications
| Name | Mr Jakeman |
| --- | --- |
| Location | Sutton-in-Ashfield, Nottinghamshire |
| Conservatory style | Edwardian Conservatory |
| Dimensions | 2800mm x 3000mm (made to measure to customer's requirements) |
| Glazing | Standard glass in the windows. Blue Self Cleaning, Solar Control Glass Roof |
| Base Type | ConservaBase with Rustic Charcoal 697 and Standard Grey Mortar |
| Colour | White PVCu, 24mm Blue Self Cleaning, Solar Control Glass for the roof, Chrome handles. |
Building Mr Jakeman's Edwardian Conservatory
Mr Jakeman opted to use our network of approved installers to help build his conservatory. Although our conservatories are DIY-friendly and easy to install, he didn't have the time to lend to the project and preferred it was managed by approved installers.
He had concerns that an existing inspection chamber would restrict the build and expected major groundwork would be needed. Plus, there was minimal space between the inspection chamber and a soil pipe which created another challenge.
Thanks to our made-to-measure ConservaBase system, Mr Jakeman benefitted from a quick and seamless installation. This unique base type means that minimal space is required to create the foundations. And, what's more, each ConservaBase is built to the conservatory's exact shape and size, resulting in the perfect fit. Finally, to make sure he could easily reach the inspection chamber, a bespoke access panel was designed and installed into the base. With his conservatory custom-made to fit his home perfectly, Mr Jakeman was absolutely delighted with our solution.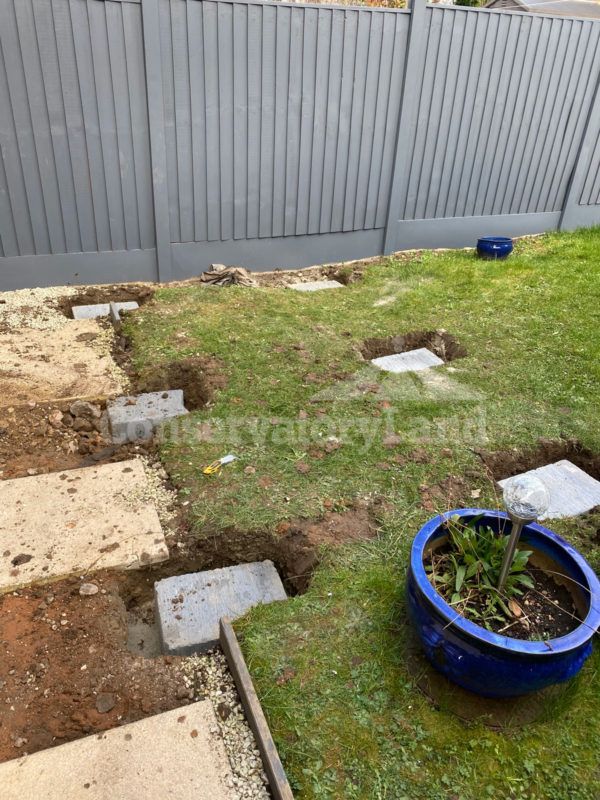 Once the foundations were dug, the installers fitted the concrete blocks before installing the steel base frame and insulation sheets.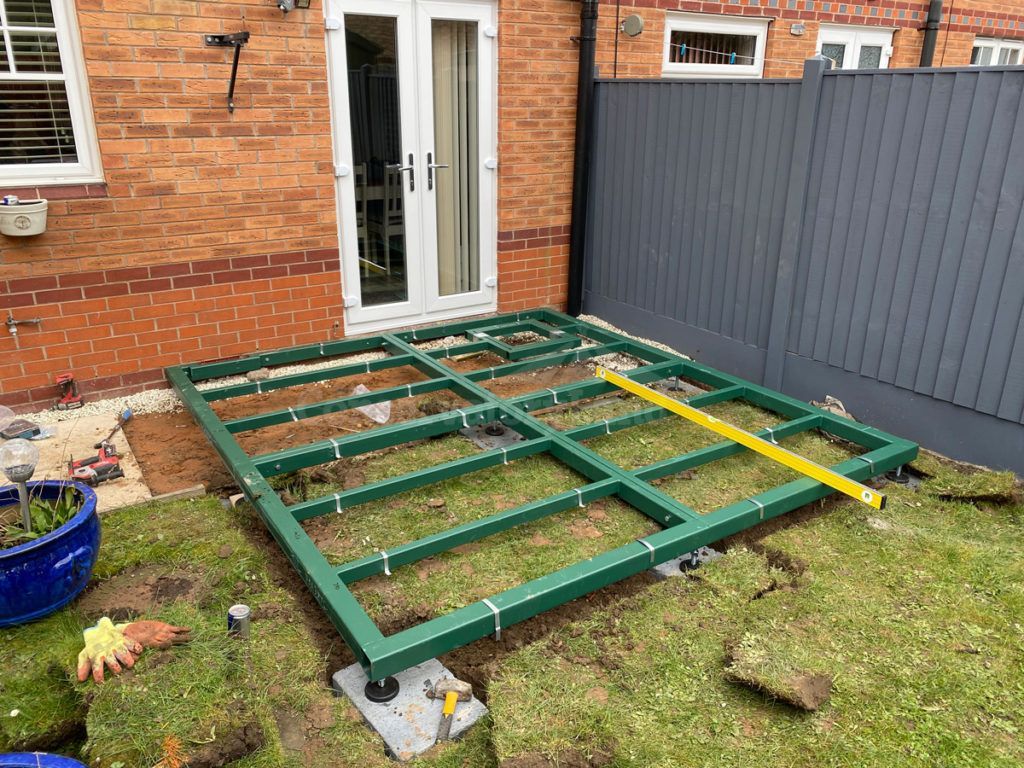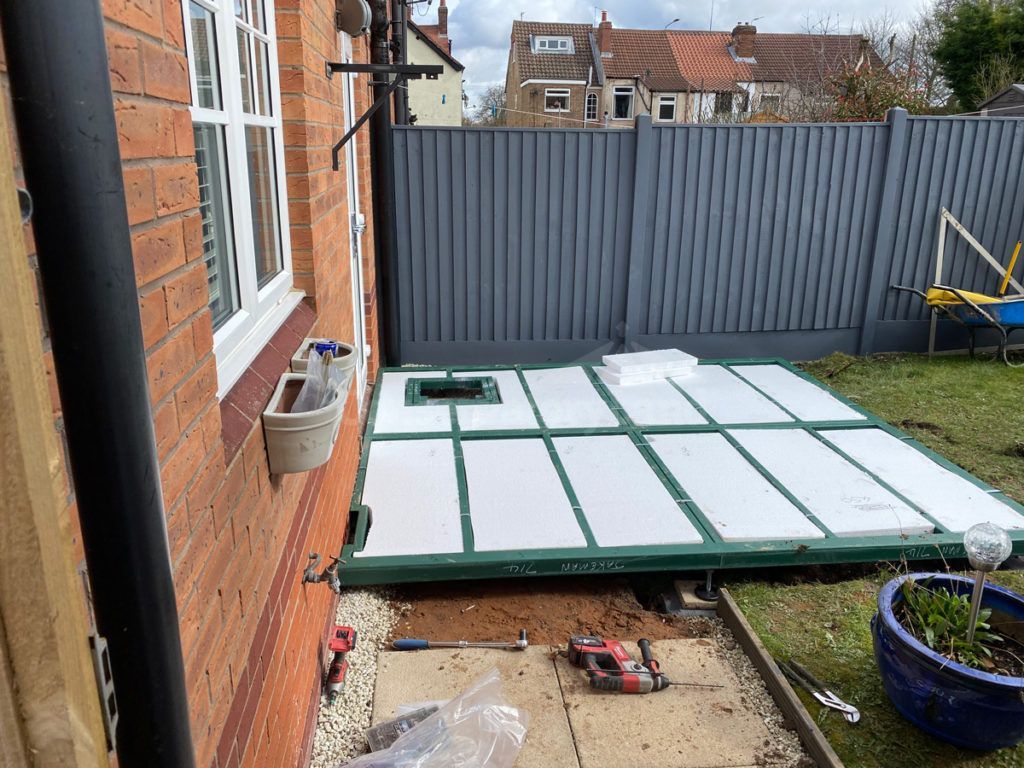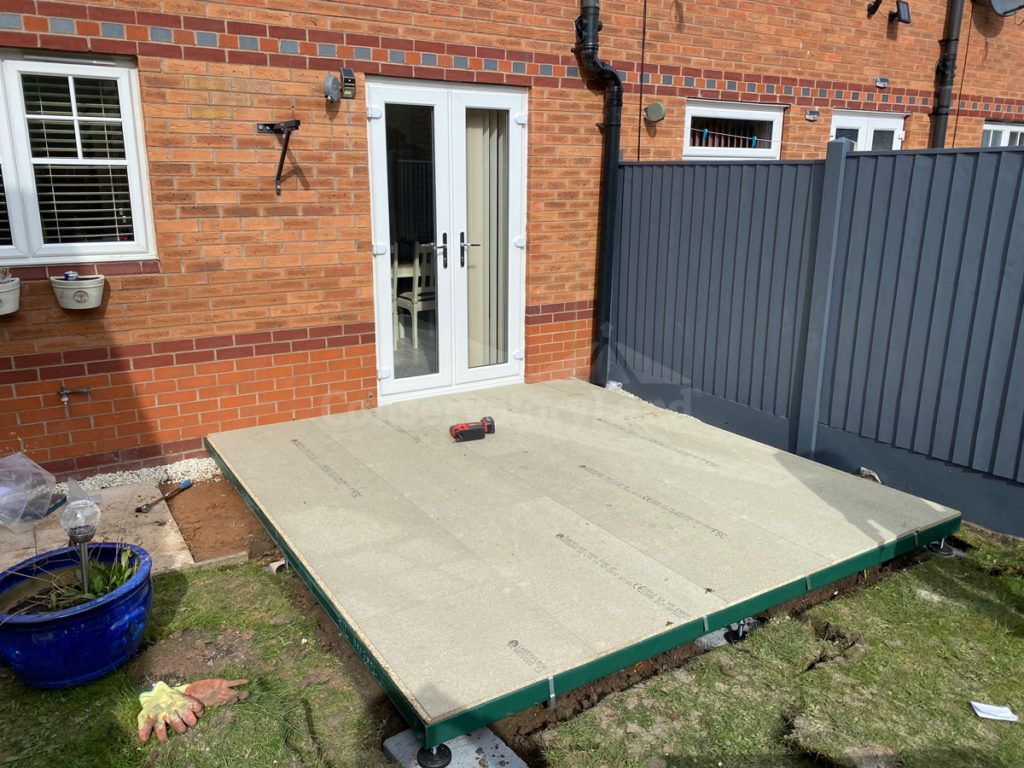 With the foundations and flooring in place within a matter of hours, the conservatory walls were ready to be built. Mr Jakeman chose a dwarf brick wall around the base of the conservatory. This option offers more privacy while still allowing plenty of natural light to enter the space and beautiful views of his garden.
Each element of the build was entirely up to Mr Jakeman and he was free to choose his preferred brick colour from a wide selection. He opted for the rustic charcoal brick finish that helped his space look completely unique and made for a modern extension to his home.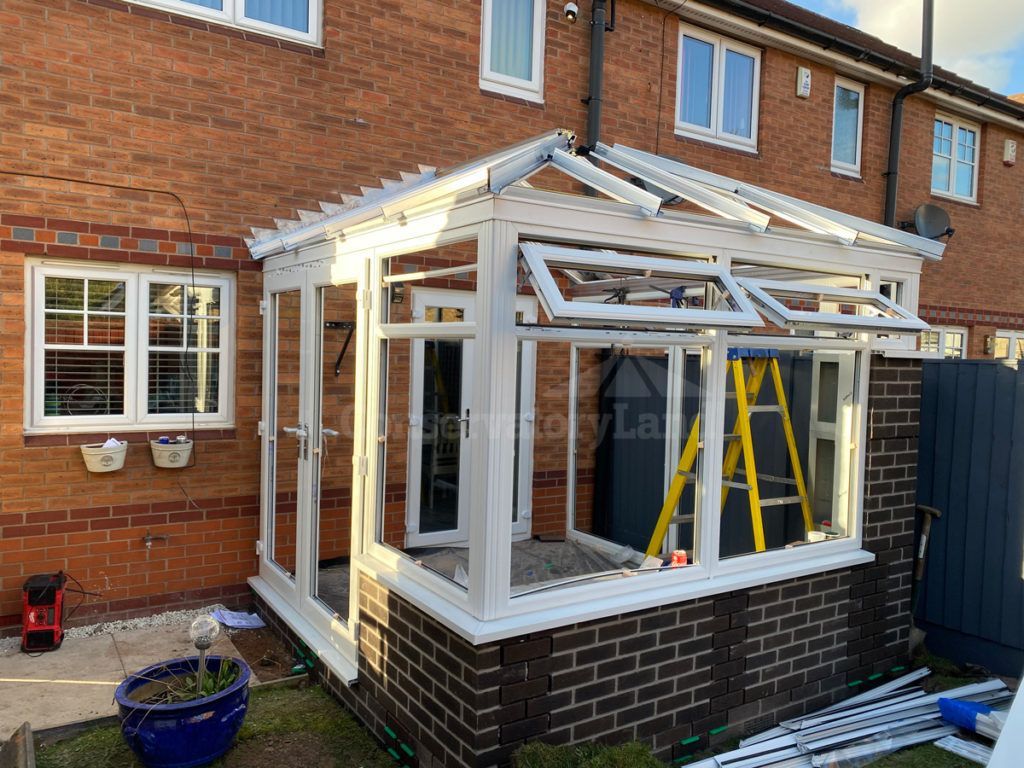 Mr Jakeman opted for white PVCu for the frames to match the window frames in his property. We manufacture our high-quality conservatory frames from fully-sculptured PVCu profiles that are designed for quick self-assembly and built to last.
Next up, Mr Jakeman chose to install double doors on the right side of his conservatory that beautifully maximise the natural light entering the space. Plus, he'll be free to open up the room and bring inside the beauty of the outdoors.
For the roof, he selected blue self cleaning solar control glass which means he will benefit from very low maintenance. And not only will his conservatory stay cleaner for longer, the solar control glass reduces heat build-up so Mr Jakeman can enjoy a pleasant and comfortable space all year round, whatever the weather.
Finally, it was time to add the finishing touches and chrome handles. With that, the project was complete. Mr Jakeman was blown away with the installation. Here at ConservatoryLand, we only use high-quality materials, so Mr Jakeman can enjoy his brand new room for years to come.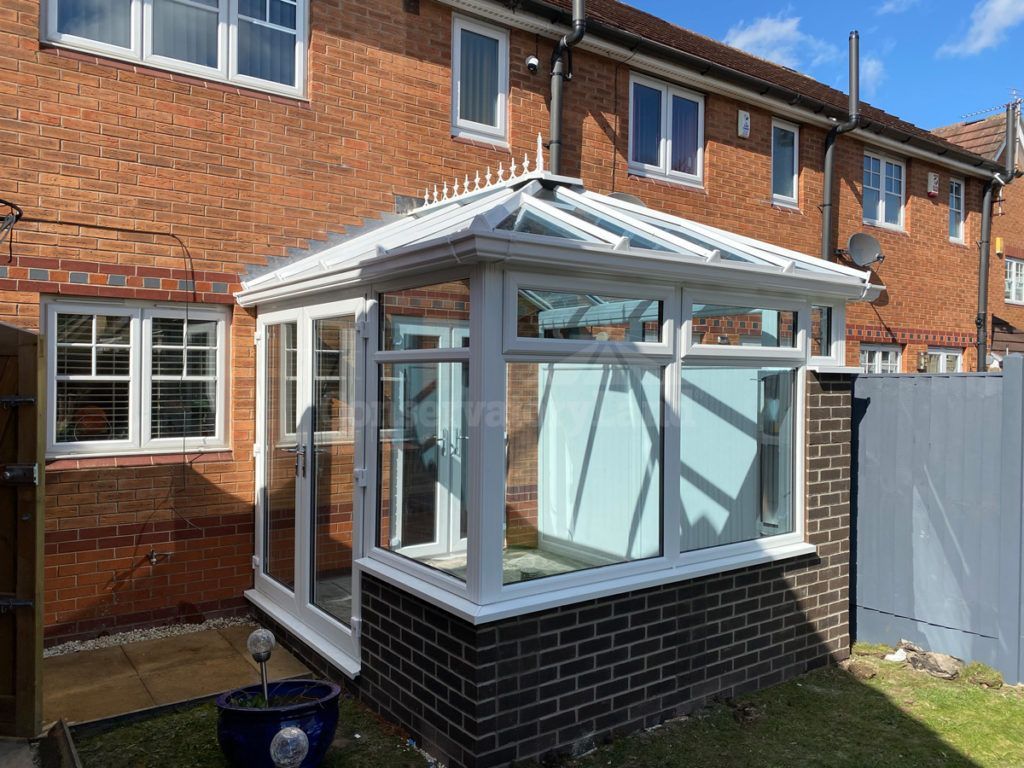 Another Happy Customer!
Thanks to our network of approved installers and the experienced team at ConservatoryLand, installing Mr Jakeman's conservatory went smoothly without any hassle. The project was built within the agreed time frame and he was absolutely delighted with the end result.
He was extremely impressed with how easy it was to build his Edwardian conservatory and how much extra space it added to his home. Rating our service as "excellent", Mr Jakeman was thrilled with his ConservatoryLand experience.

Client Testimonial
'From start to finish, the installation was perfect. I tweaked the design a few times and the installer went out of his way to ensure it was completed on time. I thoroughly recommend ConservatoryLand to anyone.'
And just like Mr Jakeman, who was delighted with ConservatoryLand's service, we have many more happy customers — check out our customer case studies.
Are You Feeling Inspired?
If you're eager to join our growing list of customer projects, then order our free brochure for more information. If you have any questions, our team is on hand to guide you every step of the way.
Feeling concerned about social distancing? We completely understand. If you choose to use our network of expert UK installers, they are vetted and approved by us. Your conservatory will be surveyed, fitted, and built by professionals who observe the latest Covid-19 safety guidance at all times. We are a contactless company, and in most cases, we won't need to enter your property during the build. So you can feel confident your conservatory project will be installed safely, without any stress or worry.