This time, our customer of the month is Mr Peter Todhunter.
Once again, it's time for Conservatory Land to celebrate its Customer of the Month.
If you're not aware of what this is – it's basically where we show our appreciation to one of our valued customers, and showcase their brand new DIY conservatory.
Hopefully it will offer some kind of inspiration – you could have a brand new extension just like the one shown in these photos!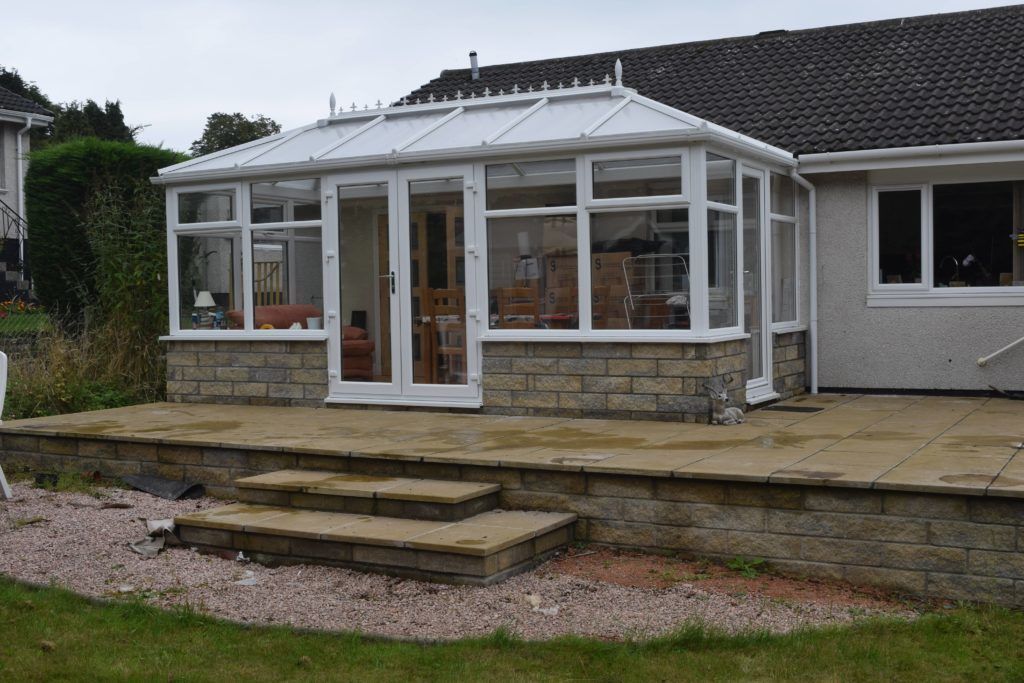 While Mr Todhunter has not quite finished the construction of his Hipped Edwardian conservatory, he has made significant progress.
All he has left to do is the internal decoration – we wish him luck!
His new conservatory measures 6m x 3m, and took just a couple of days to put together.
He was pleased with how everything fit perfectly together. There was no need to make any modifications, or anything like that.
From start to finish, I have been totally satisfied with my communication and purchase from Conservatory Land.
We're delighted with Mr Todhunter's comments. We strive to ensure every one of our customers is purchasing a conservatory that is perfectly suited to them.
Our excellent customer service team is always on hand to offer advice, guidance and assistance wherever needed.
If you'd like to discuss our products with one of the team, then get in touch! We're available to call at 0800 952 8000 or you can click here to request a free conservatory brochure.