Here at Conservatory Land, we love a challenge – and that's exactly what we got when one of our customers requested a hipped lean-to conservatory.
We pride ourselves on going the extra mile to ensure a satisfactory service.
And that's exactly what we did here, with our April Customer of the Month, Jeff May from Exeter.
Jeff had very specific requirements for his new conservatory.
For example, the ground outside his property slopes away from the house, so the manufacturing process needed to take this into account.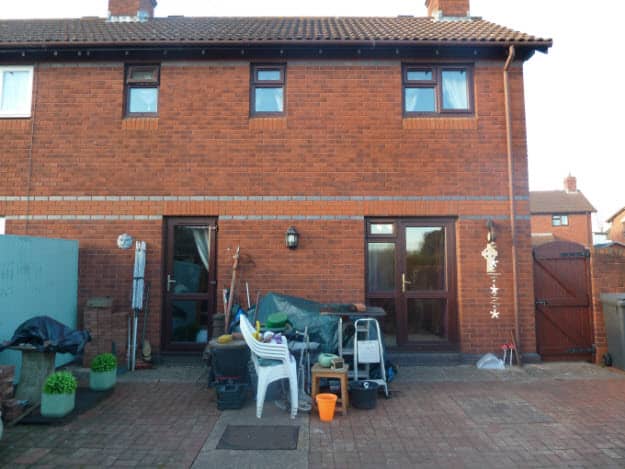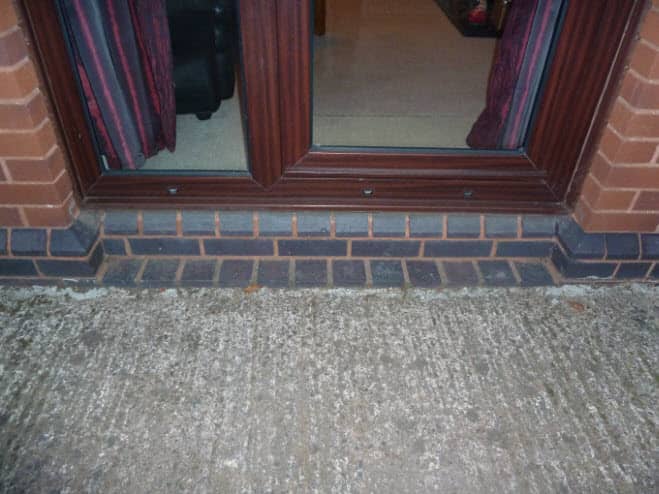 So, if you're looking for sloped garden ideas – a conservatory is the perfect option.
Mr May also advised us that he would like an access panel due to the location of his drains.
Without this, he would have to move the drains, which could have cost him thousands.
Instead, we were happy to meet his needs. And produced a hipped lean-to conservatory he was very happy with.
If you'd like to talk to us about your own requirements – give us a call on 0800 952 8000.
The Project Technical Specifications
| Location | Exeter, Devon |
| --- | --- |
| Conservatory Style | Hipped Lean To Conservatory |
| Dimensions | 4000mm x 2500mm (made to measure to customers requirements) |
| Base type | ConservaBase |
| Glazing | Standard glass, Pilkington Activ Solar control and Self Cleaning Glass Roof, Full Height Glass |
| Doors | French doors |
| Colours | White PVCu, 24mm Pilkington Activ Blue for the roof |
| Planning permission | Planning permission was not required for this size |
| Warranty | 10 Year Guarantee on ALL parts |
As mentioned, Mr May wanted a hipped lean-to conservatory, with an access panel, that fit perfectly with his sloped land.
In addition, he wanted a roof that would deflect sun heat away from the extension, so that he and his family could enjoy it in the summer months.
Before we began manufacturing the parts, our team created the below CAD drawings, and showed them to the customer: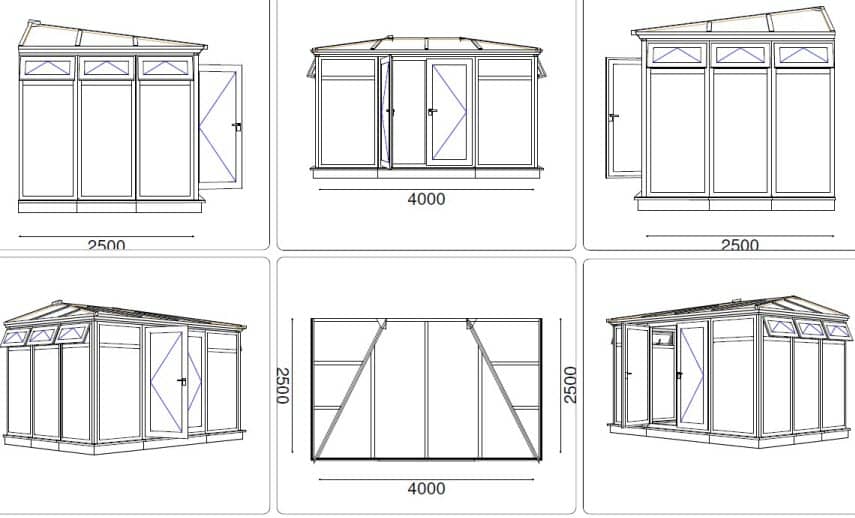 The conservatory was to have standard glass, set in full height frames, and featured Pilkington Activ Solar Control, and a self-cleaning glass roof.
The dimensions were as follows:
4000mm x 2500mm
The Installation Process
Mr May completed the installation himself – as many of our customers do.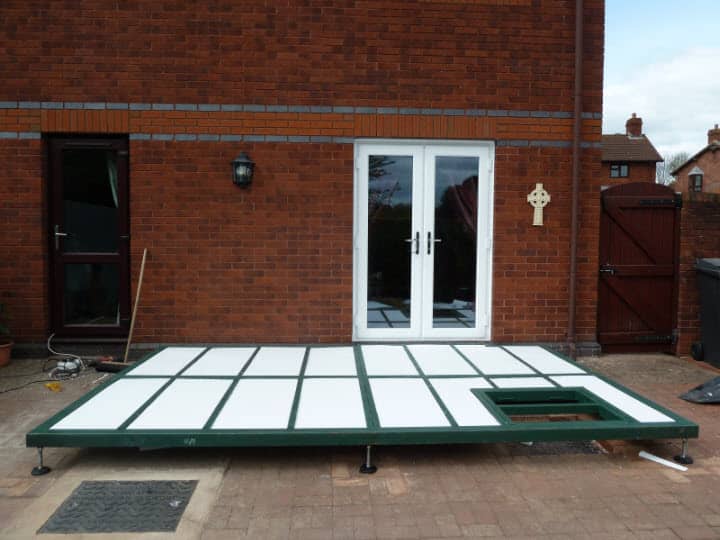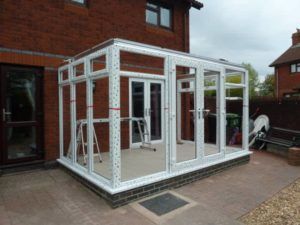 He did a fantastic job. However, there was a minor issue early on.
Unfortunately, Mr May damaged two parts of the conservatory were damaged after being delivered to Mr May.
But not to worry. He phoned us, let our team know what happened, and we delivered the replacements the very next day.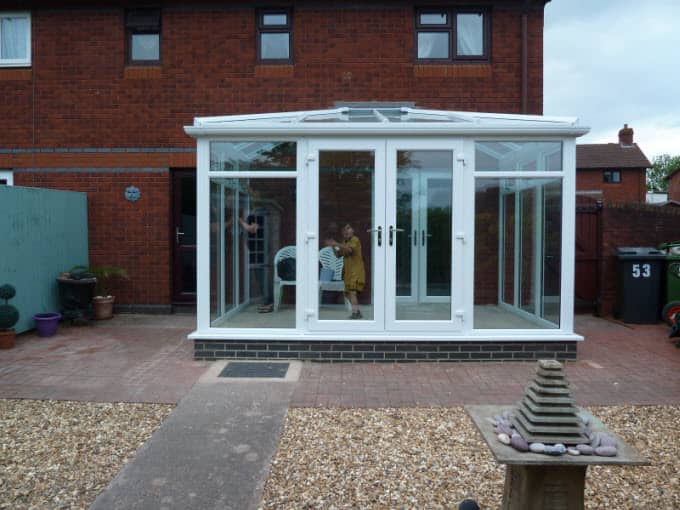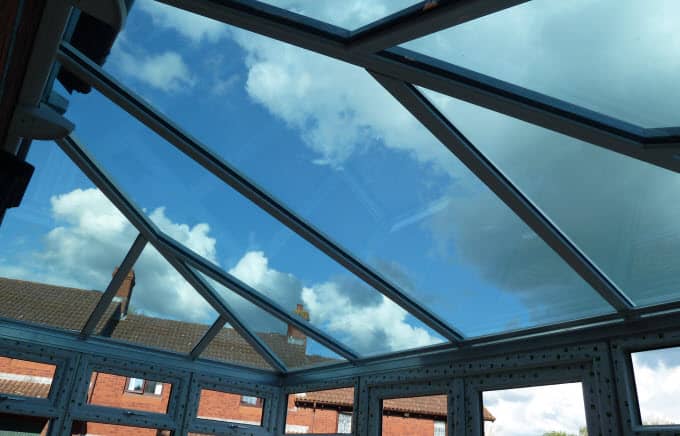 Customer Testimonial
Mr May said:
"Excellent product. Excellent customer service."
"I damaged two parts, phoned them on the Friday, and the parts were delivered the next day at 8.30am."
"That's what you call service. Cannot praise Conservatory Land enough."
Ready to get started with your own conservatory? Get a free quote today!