August has arrived, which means the summer holidays are in full swing.
It also means that it is time for Conservatory Land to, once again, celebrate our Customer of the Month.
We think it's important to develop a strong relationship with our customers. Therefore, we decided to show our appreciation for one particular customer – right here on the blog.
This time around, our Customer of the Month is Frank Clark from West Molesey, Surrey.
Mr Clark is a truly remarkable individual. He managed to build his own DIY conservatory himself, without hiring outside help.
Many of our customers choose to do this. But not many of our customers can do this at 89 years of age.
The decision to do this alone was cause for concern with Frank's sister, Alice, who thought "the project would be too much for me," according to Mr Clark.
He added: "I was delighted to prove her wrong."
So, just how did Mr Clark accomplish this task?
He explains: "I took it steady, and was surprised by following the instructions carefully how quickly it all came together.
"The parts although strong and sturdy were easy and light to handle, I was concerned about the roof struts but this too proved to be easy task."
Here at Conservatory Land, we've always said that building your own conservatory is easier than you think.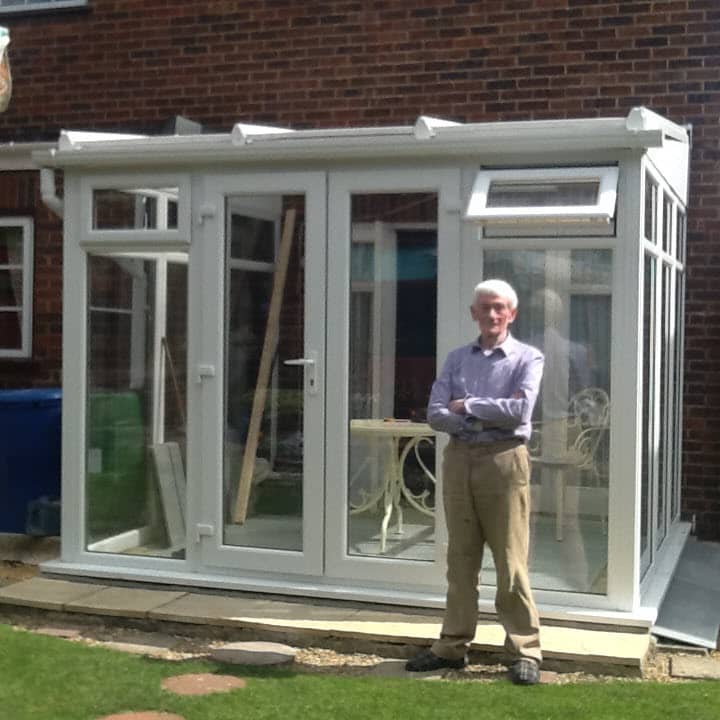 We include simple, clear instructions so that you know exactly what to do. But even we were surprised by how easy it came to an 89-year-old.
If Frank can do it – so can you too!
Mr Clark went for the DIY lean-to conservatory, feeling that this was the style which best suited his home.
But we have lots of others conservatory options to browse through. You can check them out on Conservatory Styles page.