The Edwardian-style conservatory has always been a classic conservatory – and once again we're featuring a newly added DIY Edwardian conservatory assembled by one of our reliable and trusted approved installers.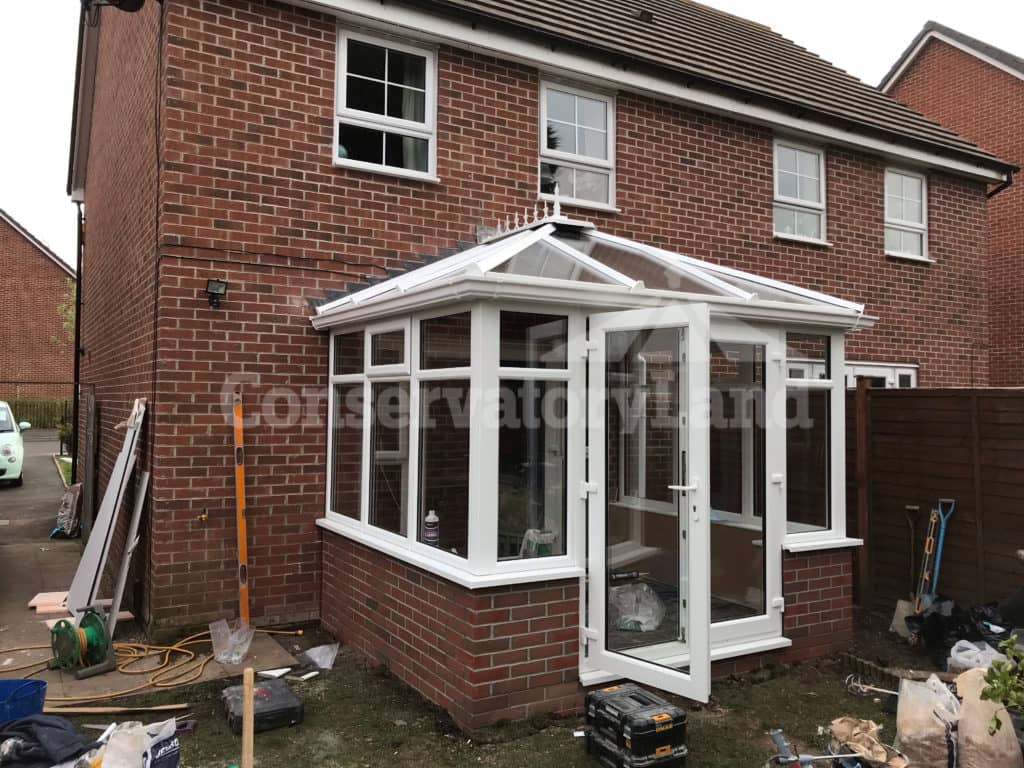 Our customer of the month is Mrs Regan-Syed, who added the new extension to the back of her home in Birmingham. As you can see from the photo below, all went to plan and the customer was very satisfied with their new conservatory which took just two days to install.
This is a small and simple extension, but you can already see how it adds even more charm and character to the Regan-Syed home and back garden.
With matching brickwork, crisp white PVCu frames and a bronze polycarbonate roof with the classic Edwardian design – this is a stylish and modern conservatory with a contemporary feel.
The parts were made to measure to the customer's bespoke requirements, which obviously made the build altogether more straightforward.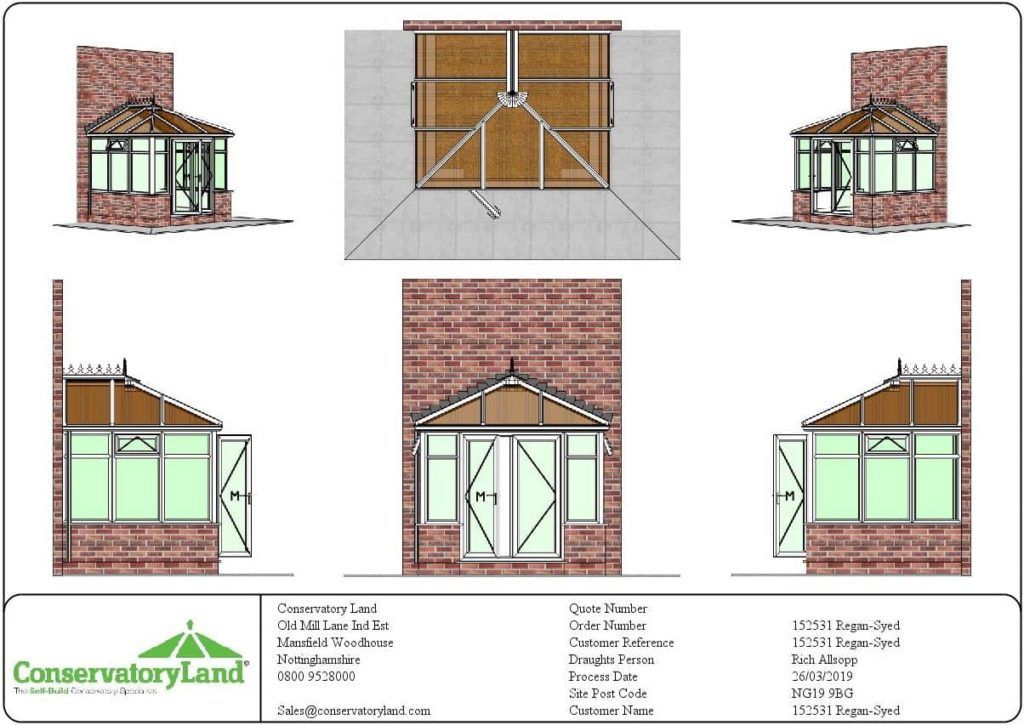 The Project Technical Specifications
| Name | Mrs Regan-Syed |
| --- | --- |
| Location | Birmingham, West Midlands |
| Conservatory Style | Edwardian |
| Dimensions | 3000mm x 2500mm (made to measure to customers requirements) |
| Glazing | Standard glass |
| Base Type | ConservaBase with Rustic Red Multi Brick and Standard Grey Mortar. |
| Colour | White PVCu, 25mm Bronze Polycarbonate for the roof and white handles. |
Mrs Regan-Syed made well-thought out decisions regarding the technical specifications of her new conservatory.
With a steel, ConservaBase system standing on a few easily installed concrete pads – it was important to ensure that all sections were made to measure exactly as required to ensure the conservatory base fitted perfectly.
As far as glazing was concerned, Mrs Regan-Syed opted for standard glass windows, with a sleek and modern bronze polycarbonate glazing for the roof panels.
The colour scheme also works well. The rustic red brick design aligns nicely with the external brickwork of most modern houses – and this is certainly the case when you assess the work against Mrs Regan-Syed's house.
Edwardian Conservatory Installation Process
As mentioned above, Mrs Regan-Syed decided to take advantage of our network of approved installers – and was delighted with the end result.
The first thing to install is the base – with foundations dug out to make way for the concrete pads.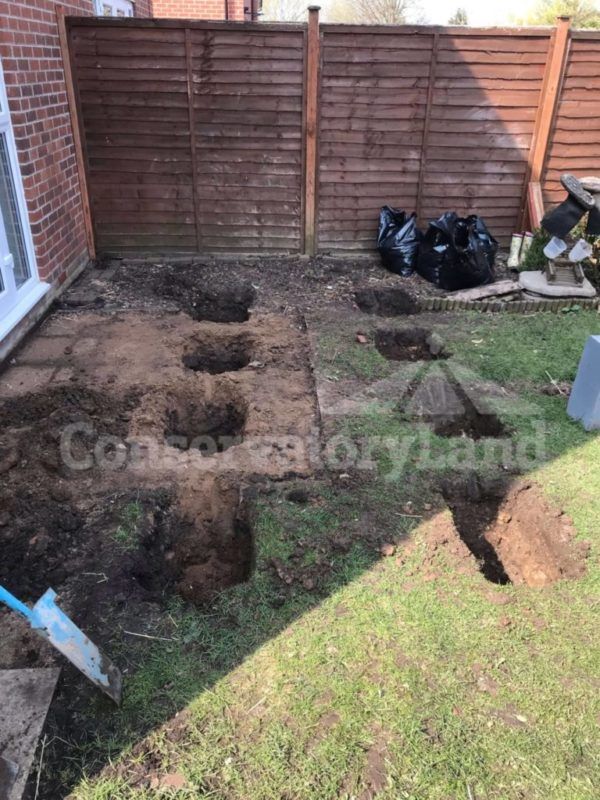 ConservaBase steel sections are fully welded together to ensure solidity throughout – before they are bolted down to the house itself.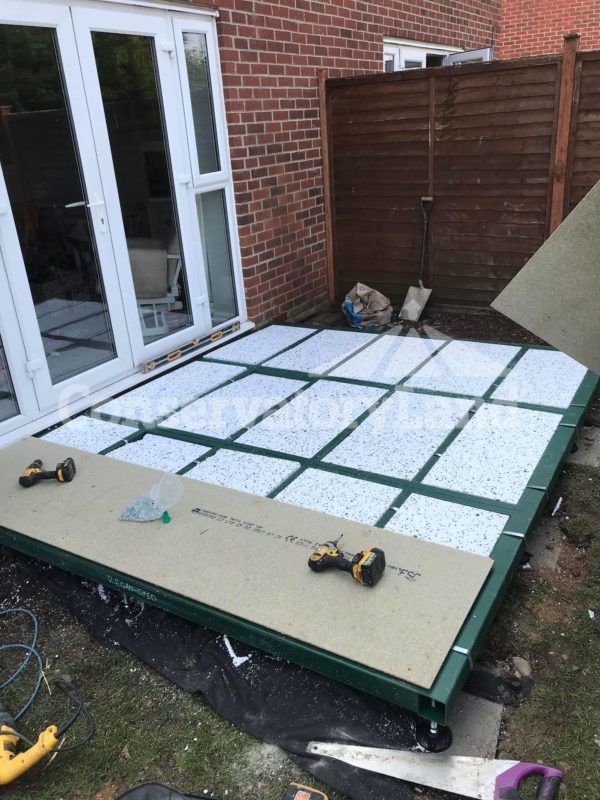 Once the base was fully fitted, the approved installer then moved on to the multi brick exterior wall assembly and sturdy white PVCu frames.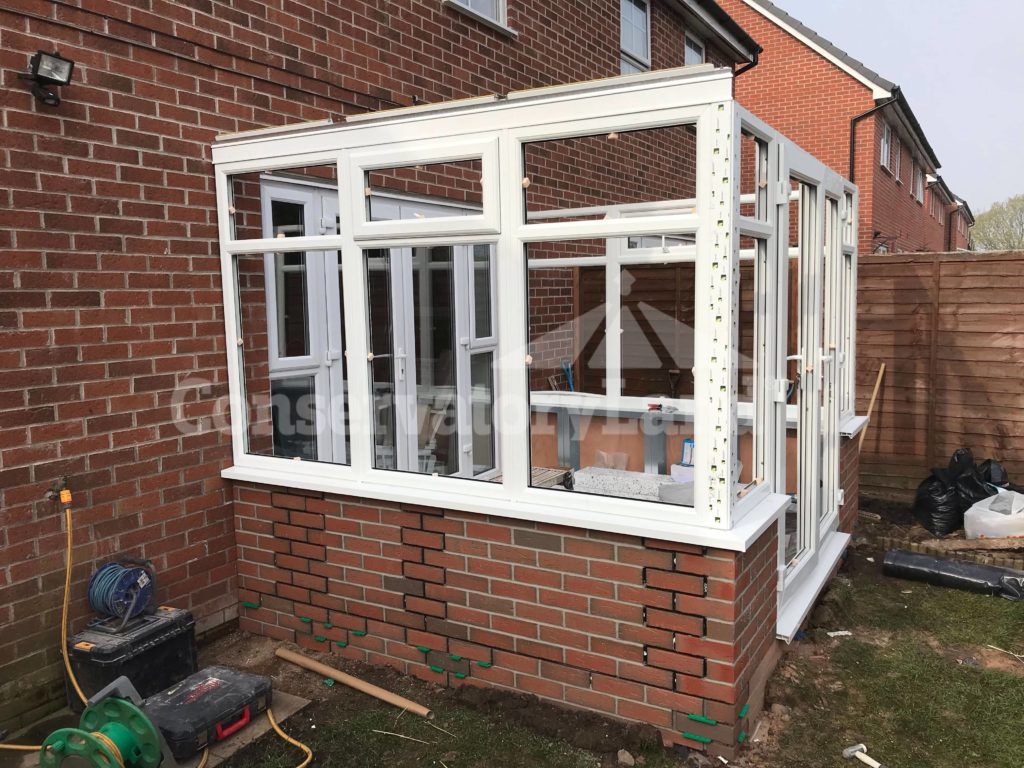 With frames and glazing added, the last structural part of the build was the polycarbonate roof. Polycarbonate has its benefits when it comes to fitting especially.
In contrast to glass, polycarbonate is much more lightweight, easier to handle and durable. Mrs Regan-Syed ordered 25mm bronze roofing panels for added protection – and as you can see from the image below, these just slide easily between the glazing bars.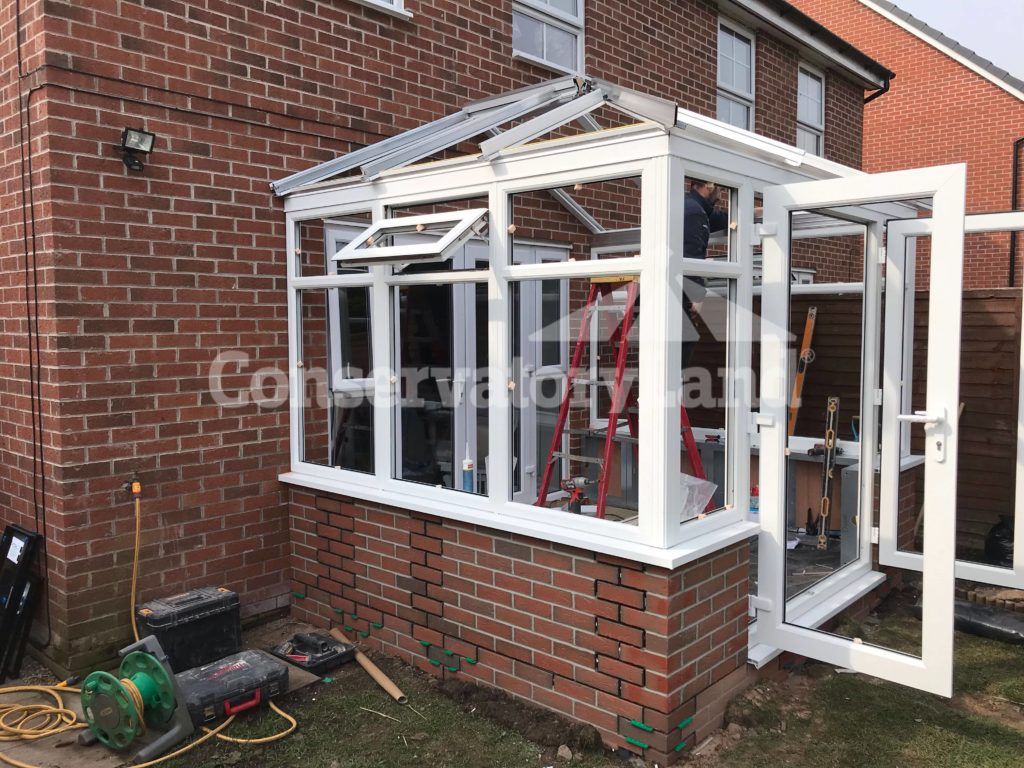 Customer Testimonial
Mrs Regan-Syed was thrilled with the approved installer service and also with the quality of materials supplied for the build itself.
She said:
"Fab conservatory – and it only took two days to complete. I love it!"
But don't just take Mrs Regan-Syed's word for it, there are plenty of other conservatory projects with a variety of happy customers who have executed the perfect installation from start to finish – whether that's on their own, or with the help of an approved installer.
If you're on board with the idea of adding edwardian conservatory extension to your home – we're happy to answer any questions you might have and respond to any suitable design specifications as standard.