Once again, it's time for Conservatory Land to announce its Customer of the Month.
For those of you who don't know, Customer of the Month is where we show our appreciation to one of our valued shoppers.
This time, it is Dr and Mrs Read who feature on the blog.
The Reads felt that a gable front conservatory would be best suited to their Oxfordshire home, complete with a Pilkington Activ Glass Roof.
It even included an arched sunburst effect.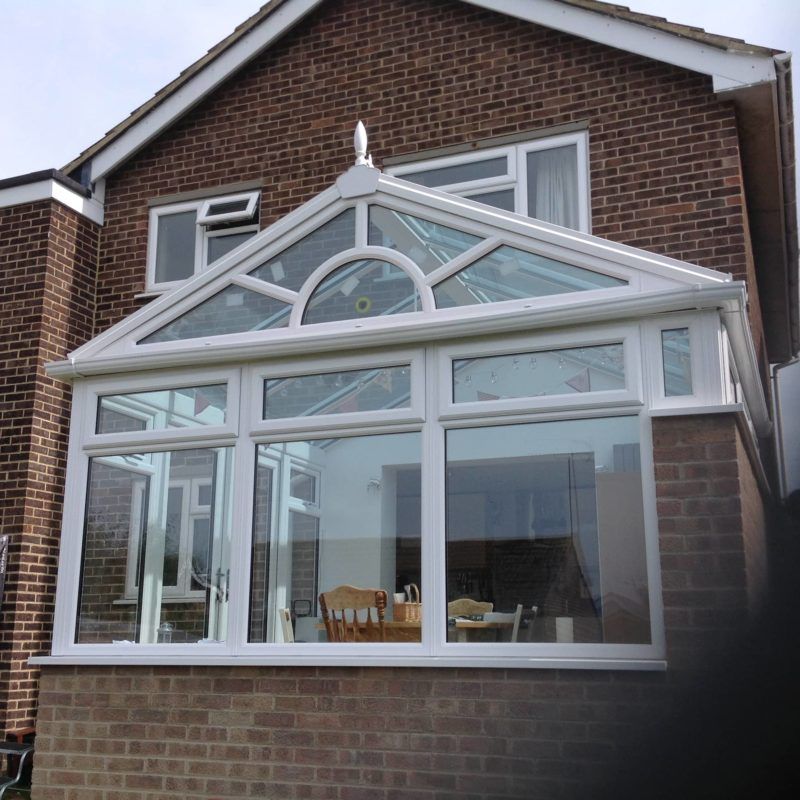 Dr and Mrs Reed said: "We always had plenty of living and dining space but the conservatory was planned to be a further relaxing zone, possibly for the kids to do their homework while meals were being prepared."
The installation of their conservatory was part of a larger renovation project, which included new bathrooms and a new kitchen.
However, the conservatory is what everyone's talking about.
"It has become the place that we all sit, kids come home from school come and sit round the table and tell us about their day, friends drop round. I ask: "shall we sit in the living room", and they always answer "no, let's sit in the conservatory".
The extension is incredibly spacious, fitting a large dining room table. Their daughter even managed to have a sleepover here!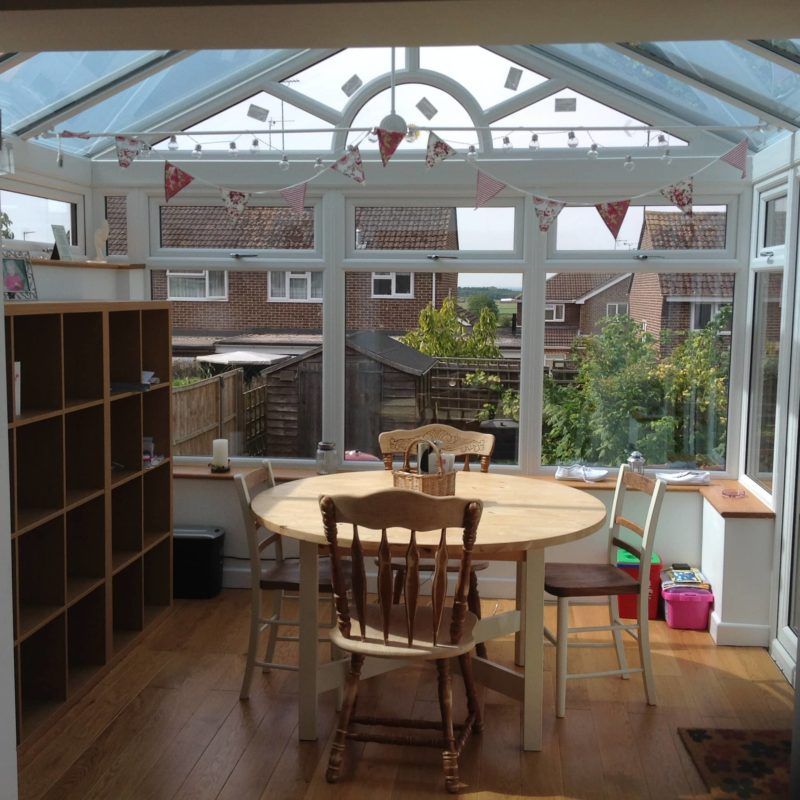 And the Activ Roofing means that the conservatory never gets too hot.
"We love that it just feels as though we are in the garden," they said.
We're incredibly proud to say that the Reeds only had good things to say about our service, describing our team as "so easy to deal with".
"Everything arrived when it should have done, and we didn't have to chase up anything with them.
"Our building team were able to install the conservatory with no problems."
They also talked a little about how they had shopped around at a few different retailers, but were unable to find anything that matched the quality and value of Conservatory Land.
"An excellent product with good back up support. Highly recommend to all of our friends."
If you'd be interested in a Conservatory like the Read's, check out our wide variety of Conservatory Styles or call us on 0800 952 8000.