Our October customer of the month writes to us from Nuneaton in Warwickshire about his brand new Edwardian conservatory. Mr Gurnham wanted extra living space at the back of his detached property. It was important his new room would be a warm and bright place to sit on rainy days. Having looked for an affordable and reliable provider, Mr Gurnham approached ConservatoryLand to help bring his dream to life.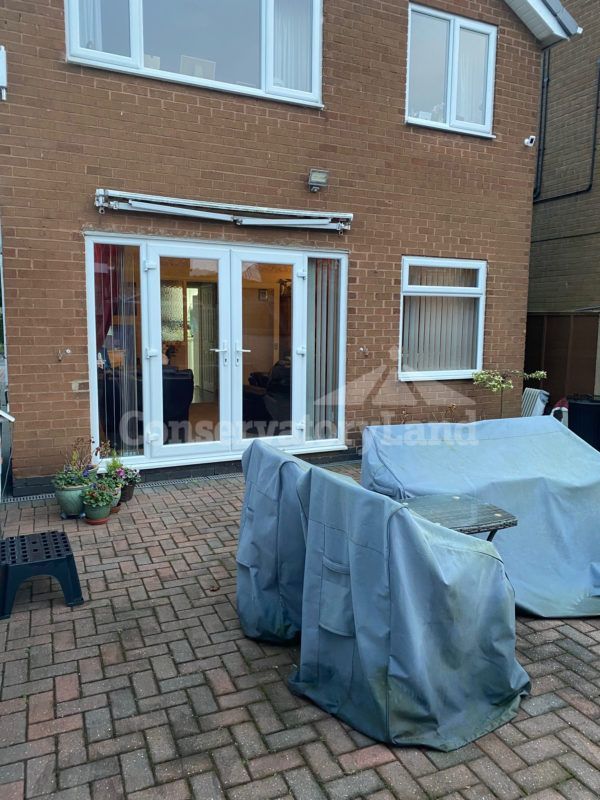 Our friendly team shared useful details from costs and time frames to helpful tips and ideas. After discussing the different designs available, such as Victorian and lean-to conservatories, Mr Gurnham chose an Edwardian style — a classic build with sleek lines and a pitched roof that amplifies the amount of light entering the space.
Mr Gurnham chose to use our approved network of UK installers to help with the installation. Because each installer has been thoroughly vetted by ConservatoryLand, he had peace of mind that the build would be finished quickly and to the best standard.

Having explored the various customisation options, including size, shape and glazing, our designers created a conservatory mockup based on Mr Gurnham's preferences and requirements.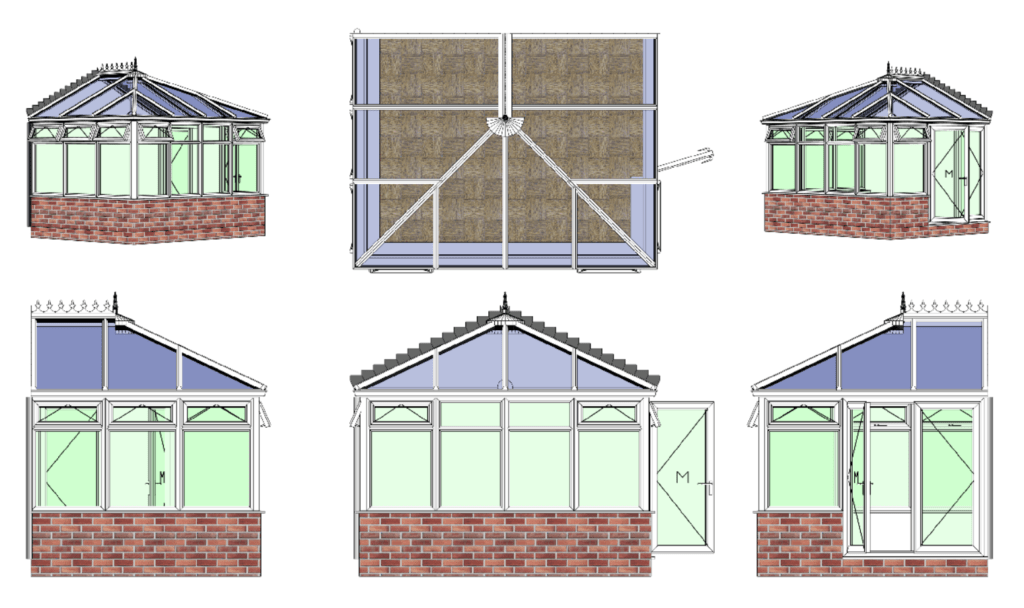 The Specifications
| Name | Mr M Gurnham |
| --- | --- |
| Location | Nuneaton, Warwickshire |
| Conservatory style | Edwardian Conservatory |
| Dimensions | 3800mm x 3000mm (made to measure to customer's requirements) |
| Glazing | Standard glass in the windows. Blue Self Cleaning, Solar Control Glass Roof |
| Base Type | ConservaBase with Rustic Golden Multi 684 and Standard Grey Mortar |
| Colour | White PVCu, 24mm Blue Self Cleaning, Solar Control Glass for the roof, White handles. |
Building Mr Gurnham's Edwardian Conservatory
Opting for our ConservaBase — a unique all-in-one base, floor and wall system — Mr Gurnham would benefit from a seamless installation. And thanks to the fully-welded base, his conservatory would have sturdy foundations that don't bend when walked on.
Mr Gurnham was concerned that a heating run-off valve at the back of his property would be a problem. He was delighted that our team overcame the obstacle by making sure the valve could pass through a cutout in his custom steel base.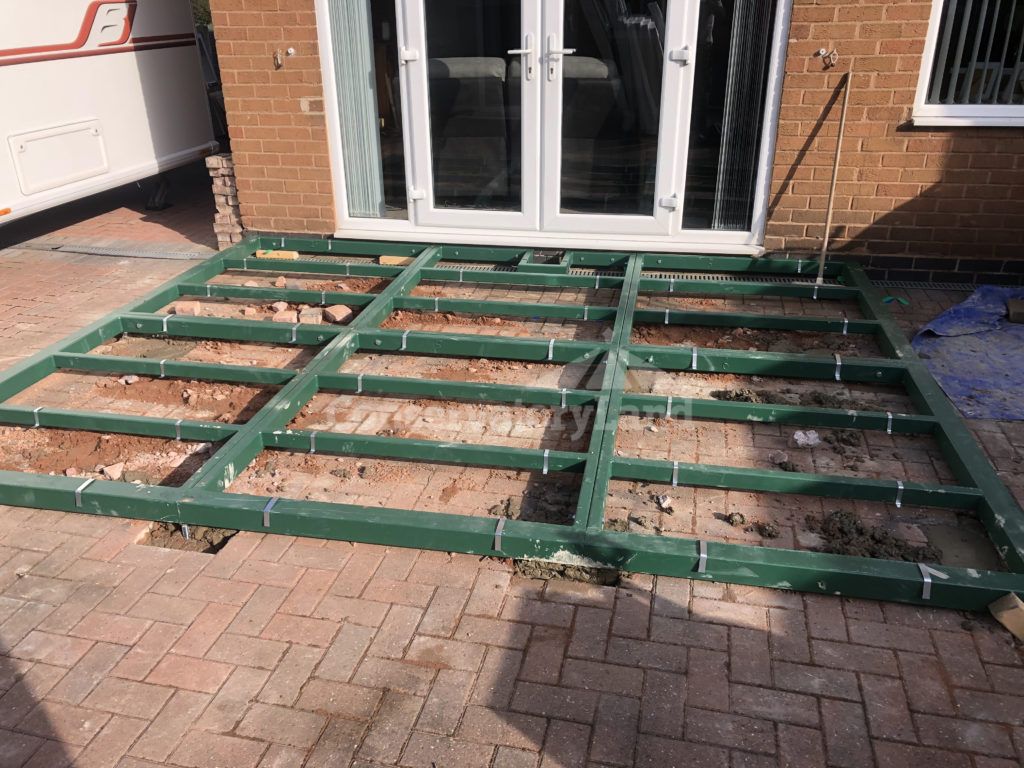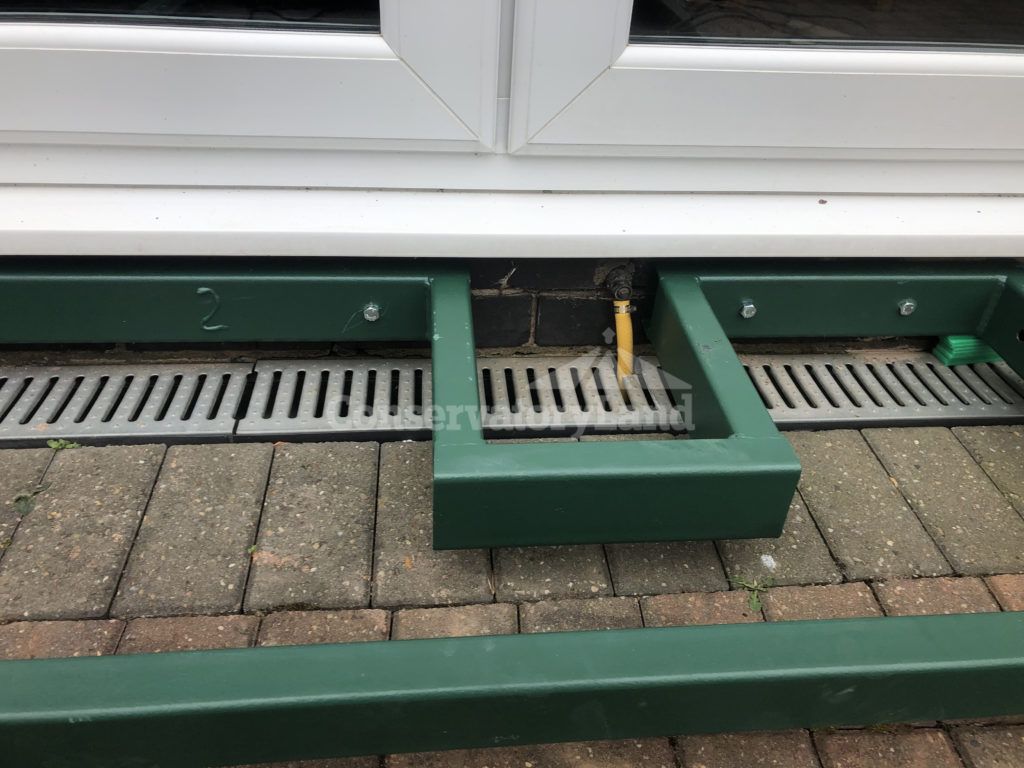 Once the base was secured, it was time to build the walls. Mr Gurnham opted for a dwarf brick wall with standard grey mortar — a brick finish that matched beautifully with the brickwork of his property.
Choosing self cleaning, solar control glazing for the roof, he'll be free to enjoy the space all year round. This glass option is popular at ConservatoryLand because it's quieter than polycarbonate roofs in both rain and hail, prevents heat build-up and requires very little maintenance.
To maximise the natural light entering the space, Mr Gurnham preferred double doors at the side of his conservatory. He chose white PVCu for the frames to match the frames in his detached property. We manufacture all our frames from high-quality PVCu profiles that are built to last.
Mr Gurnham was pleased with the quick installation of his Edwardian conservatory, as well as the amount of extra space it provided in his home. He was delighted with the end result — he can now relax in a new light-filled room, whatever the weather!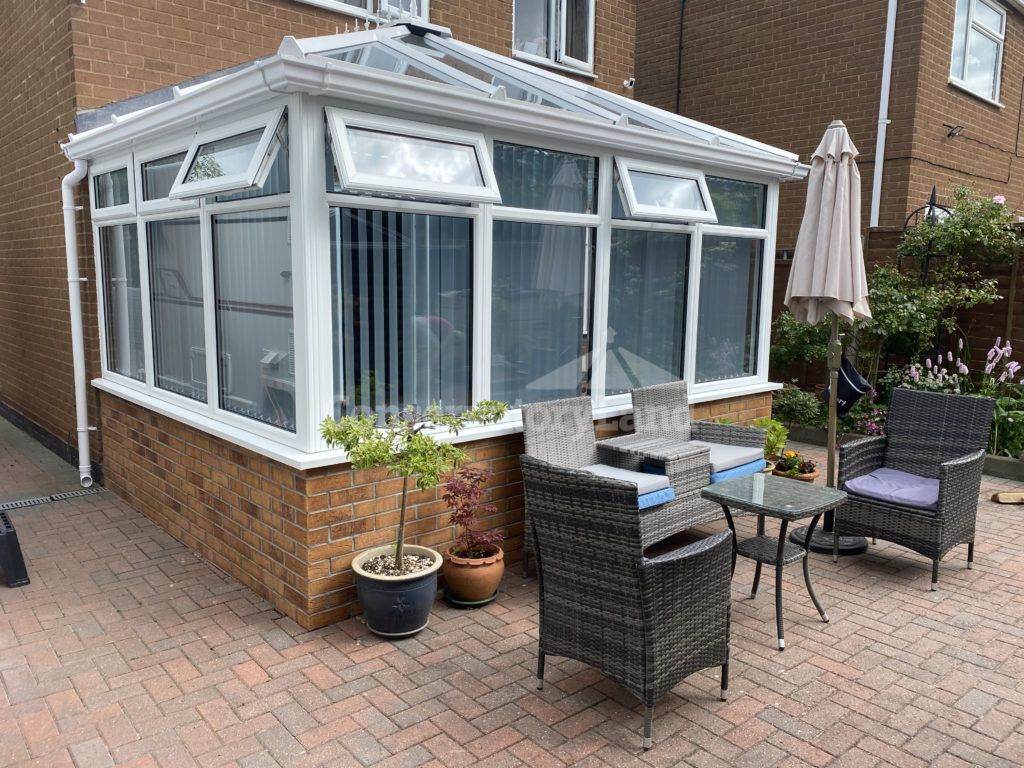 Another Happy Customer!
Mr Gurnham's conservatory installation went smoothly thanks to our experienced team and network of approved installers. After adding final touches including blinds, a table, and chairs, his brand new space was exactly as he'd imagined.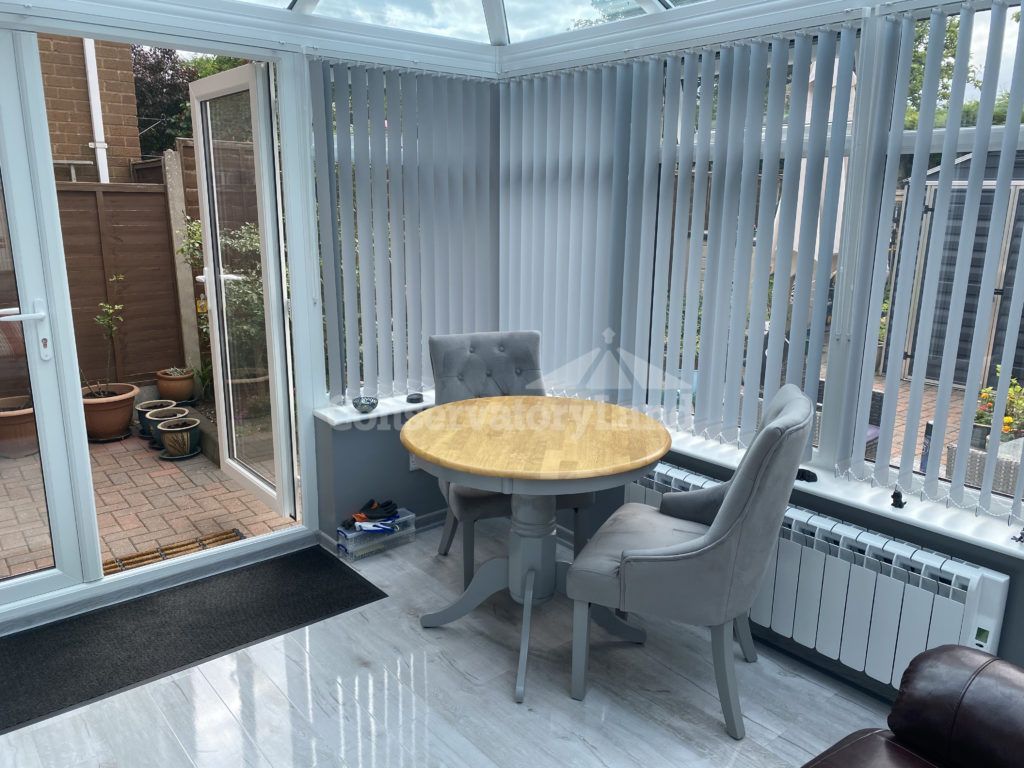 Client Testimonial
Rating our service as "excellent", Mr Gurnham was delighted with his ConservatoryLand experience.
'The whole process from first contact to completion has been totally flawless (and painless!) and we are really delighted with the finished job. The approved installer was first class and the quality of all the items supplied by ConservatoryLand were excellent. We finished the job off with a bit of DIY decorating, floor and skirting laying and added blinds. The finish has far exceeded our expectations!'
And just like Mr Gurnham, who was thrilled with ConservatoryLand's service and expertise, we have many more happy customers — see for yourself by reading our customer case studies.
Are You Feeling Inspired?
Would you like to turn your conservatory dream into a reality and join our growing list of customer projects in 2021? Order a free brochure today for more information about our conservatory styles and customisation options. If you have any questions, our team is here to guide you every step of the way.
If you're concerned about social distancing, we completely understand. If you opt to use our network of expert UK installers, they are vetted and approved by us. Your conservatory will be surveyed, fitted, and built by professionals who observe the latest Covid-19 safety guidance at all times. We are a contactless company, and in most cases, we won't need to enter your property during the build. So you can feel confident your project will be installed safely, without any concerns or stress.