March has arrived, and with it, some of the worst weather Britain has seen in the last few years.
We've experienced rain, snow, and hail.
However, if you're lucky enough to already have one of our DIY conservatories – it's extremely cosy to be sat inside a warm, snug conservatory – with everything going on outside.
We're confident that Mr. Keith Robinson, our latest customer of the month, was one of them.
Mr. Robinson recently purchased a small DIY lean-to conservatory from Conservatory Land.
He had an extension already but decided to replace it with something completely new. He also wanted a structure that could connect to a lean-to porch and he already had installed.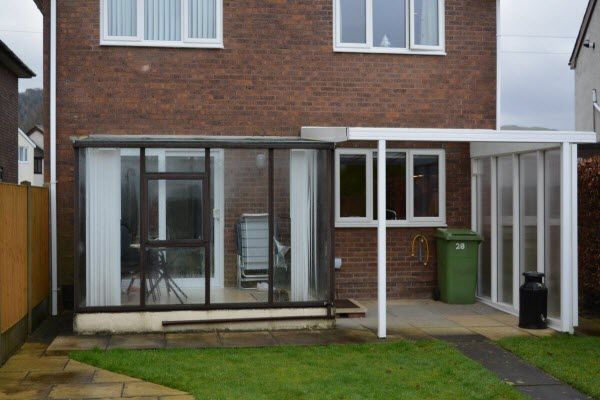 We were happy to oblige. And began the process of drawing up some designs to show the customer.
Once everyone was satisfied with what we were going to be creating together, we began the manufacturing process.
The Project Technical Specifications
Mr Robinson asked that we create a small DIY lean-to conservatory that could replace his existing extension.
It also needed to link to an existing lean-to porch.
Here are the CAD drawings that we came up with, and showed to Mr. Robinson.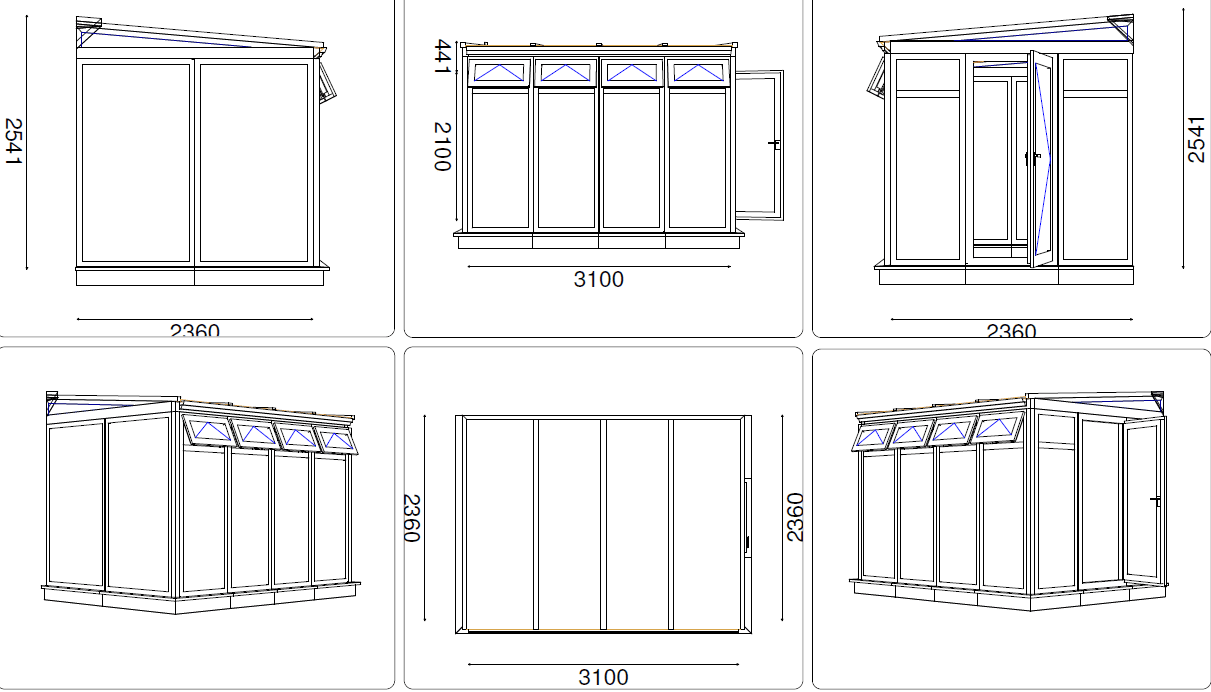 This lean-to conservatory utilised Pilkington EnergiKare, full height glass panels, and white handles. He chose to feature white PVCu.
The dimensions were as follows:
3100mm x 2360mm
| | |
| --- | --- |
| Location | Bala, Wales |
| Conservatory style | Small Lean-to Conservatory |
| Dimensions | 3100mm x 2360mm (made to measure to customer's requirements) |
| Base type | Existing base |
| Glazing | Pilkington EnergiKare |
| Materials | PVCu, Full Height Glass Panels |
| Colour | White |
| Planning permission | Planning permission was not required for this size |
| Warranty | 10 Year Guarantee on ALL parts |
The Installation Process
Building a Lean-to conservatory is something many of our customers have done before.
Mr. Robinson was the same – he wanted to do the manual labour himself, rather than hire a local builder (although this is an option people sometimes choose).
Our DIY conservatories all come with comprehensive installation instructions, to make the process as simple as possible. If you are interested in purchasing a cheap lean-to conservatory, a DIY option might be your best choice.
And our technical support team is just a phone call away if you ever run into trouble.
Customer Testimonial
Mr. Robinson said: "Excellent product, very impressed with the accuracy of machining and moulding, all comes together very well."
"I managed to link mine to an existing lean-to porch, brilliant!"
"On balance, now it is finished (took nearly 3 months as we had horrendous weather after delivery!), very pleased."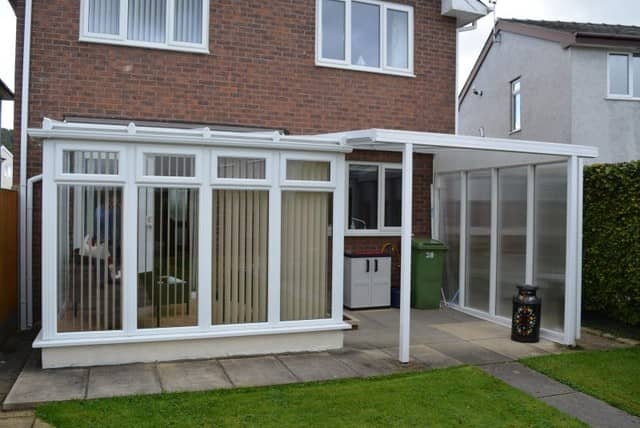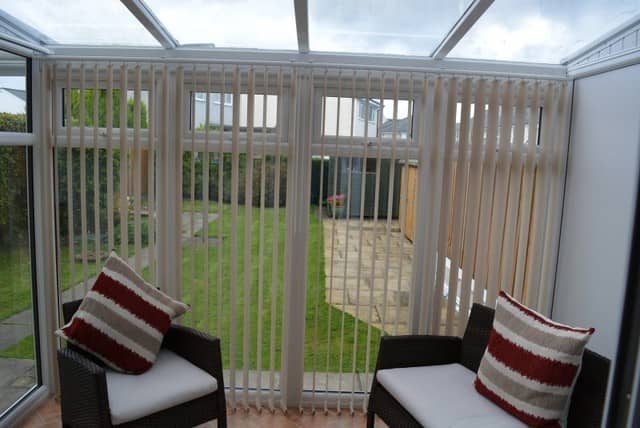 "Warm and draught free, unlike the old one I demolished."
"The delayed payment scheme is excellent, even if you choose to settle up once you are happy or within the 12-month breathing space."
"It gives you extra protection under sale of goods if you are a bit nervous and the finance company is excellent."