When it comes to deciding on your conservatory type, an important factor which you need to consider is the conservatory foundations on which your extension will be built on.
It's easy to assume that your conservatory can be built anywhere, however, much like a brick extension, it needs stable grounds to ensure its structure withstands.
The type of foundation you choose is very much influenced by the condition of the ground you are building on. Factors such as the type of soil, and surrounding drains all need to be considered.
If you plan to dig your foundations, you may also require an application for building regulations to go ahead with this, so it really does require careful consideration.  
Many of our customers opt for our ConservaBase option, as it provides a convenient and strong foundation to build your conservatory on, whilst also considerably reducing the time taken to complete.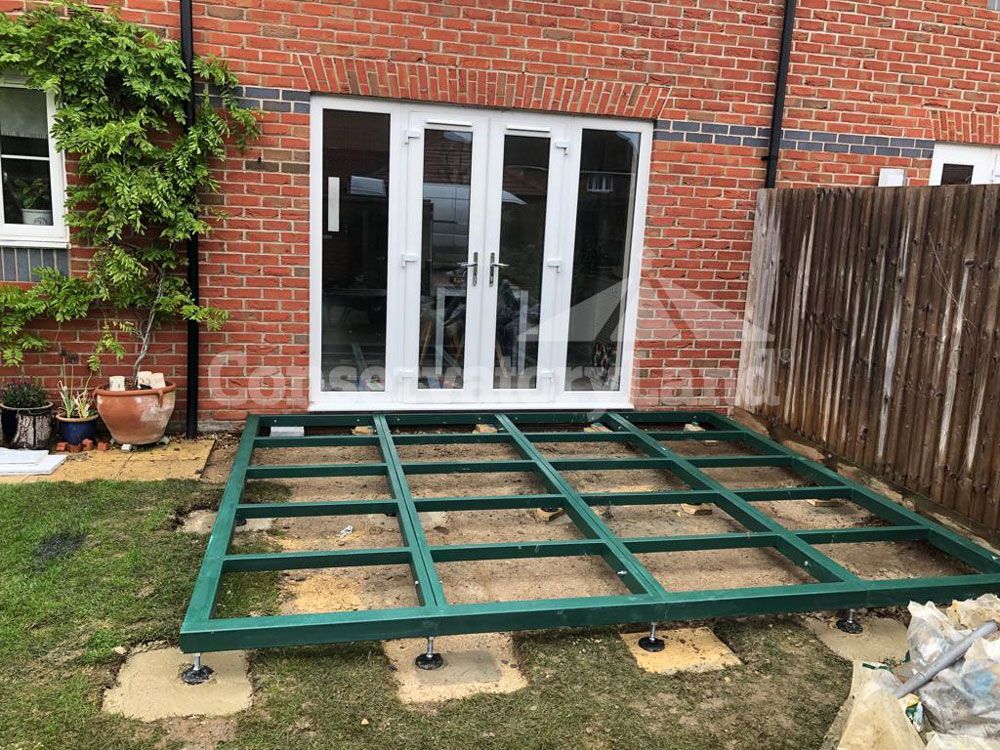 Type of Ground Where the Foundation Will Be Built
Prior to decisions being made on your conservatory foundations, you need to first have a clear understanding of the ground conditions you plan to build on. In particular, the subsoil strata (the layer of soil beneath the top layer) can influence the foundation type you choose.
To explain this further we have outlined various factors that need to be considered:
Clay Soil: This soil type is made up of around 40% water, however this percentage can vary if there are surrounding trees nearby. Building on clay soil requires careful planning, as it is known to either shrink or swell which can affect the building foundations. If you plan to build on this soil type it is likely you will be required to dig deeper foundations to avoid it affecting the build.
Reclaimed soil: If your home is built on reclaimed land such as marsh or industrial land, then adding an extension such as a conservatory will require extra support to stabilize the structure. If you aren't choosing our Conservabase option, you are likely to need reinforced foundations.
Surrounding shrubbery and trees: As mentioned, surrounding trees are a contributing factor to your choice of conservatory foundations. Trees and shrubs draw moisture from the ground which can cause it to move and shrink. The amount of movement is determined by both the size and age of the trees, and the type of soil they are growing in.
From the above, it's clear that you really do need to know your ground type prior to going ahead with the build. However, these aren't the only factors you must consider.
Other Ground Considerations
With any build, you need to ensure you consider all influencing factors which may impact/delay the project.
And, you also want to ensure the build is a success and meets regulations. Therefore, you should also consider the location of the drains in your garden, alongside the whereabouts of inspection covers and sewers.
A drain can impact where the build takes place, as there are building regulations which state you must contact your sewerage company if you do plan to build over or near to a drain.
For further clarity on this we recommend you read our blog which covers all you need to know if you are considering building a conservatory over a drain.
Foundations Building Regulations
In general building regulations will apply if you are building an extension on to your home, which in some cases, includes a conservatory.
So, when it comes to the build you may need to adhere to these, especially the building regulations for foundations.
All buildings must have adequate foundations, with the level of adequacy varying based on extension type.
There's no specific minimum depth of foundations for building regulations, however you do need to consider how all the factors we have shared will affect the build.
The Planning Portal shares accurate information on what is required.  
Conservatory Foundations Width and Depth
As mentioned, there are no specific building regulations which state a minimum foundation width and depth, as this is dependent on many contributing factors which we have shared with you.
We do however recommend a foundation depth of 600mm for a single storey extension.
The width of your foundations are very much dependent on the size and style of conservatory you opt for.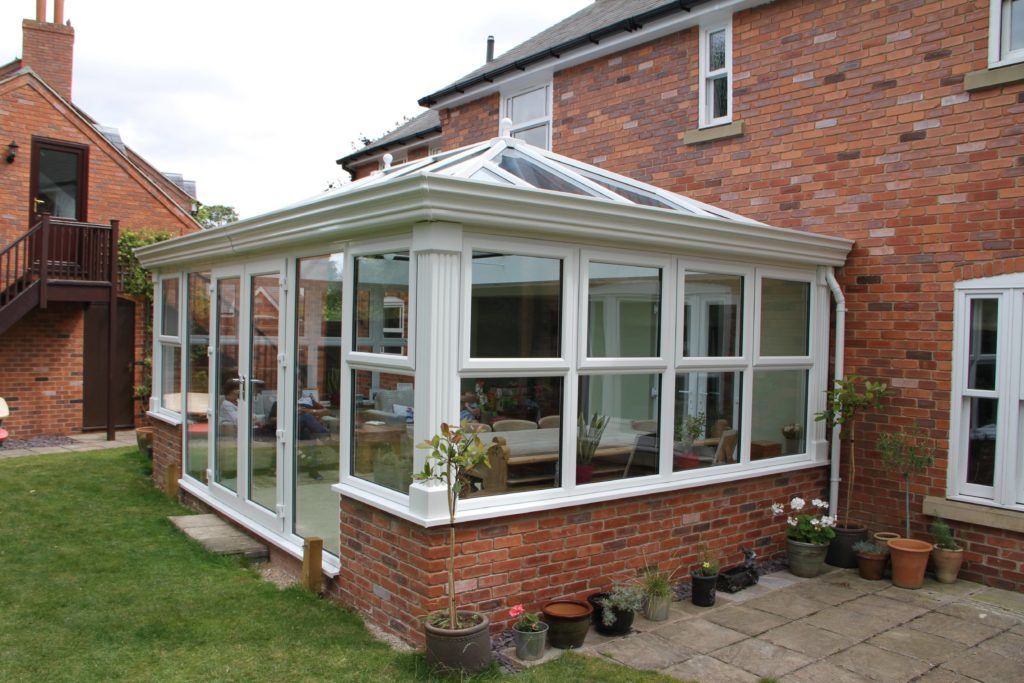 Why You Should Choose ConservaBase
As mentioned, ConservaBase is a ConservatoryLand exclusive product which helps streamline the conservatory installation process.
It is an all-in-one conservatory steel base, floor and wall system that eliminates the need to dig conventional conservatory foundations.
You simply need to dig small holes to fit the concrete pads or foundation blocks, which provide the structure for your base to sit on.
Opting for our steel base also provides a whole range of benefits, including the following:
You do not need bricklayers or builders to lay this

Our standard base and walls can be completed in a day

You do not need to relocate any manholes or drains – they can be left in place and made easily accessible

– however, you should still request permission from the sewerage company

Minimal disruption to your garden, as no skips or concrete lorries are needed
So, if this has left you wanting to know more, you can read all about the ConservaBase technical specifications on our website.