Winter may be upon us, but it's still an ideal time to upgrade your home with one of our excellent DIY conservatories.
So, we're thrilled to announce that we have another deeply satisfied customer of the month to tell you about.
Mr John Gwilliam installed his very own DIY gable end conservatory to his Caerphilly home and couldn't be happier with his purchase.
One of the key aspects Mr Gwilliam wanted from his new gable conservatory was to include a full-height wall on one of the sides for extra privacy.
Here is how his house looked like prior to installing conservatory: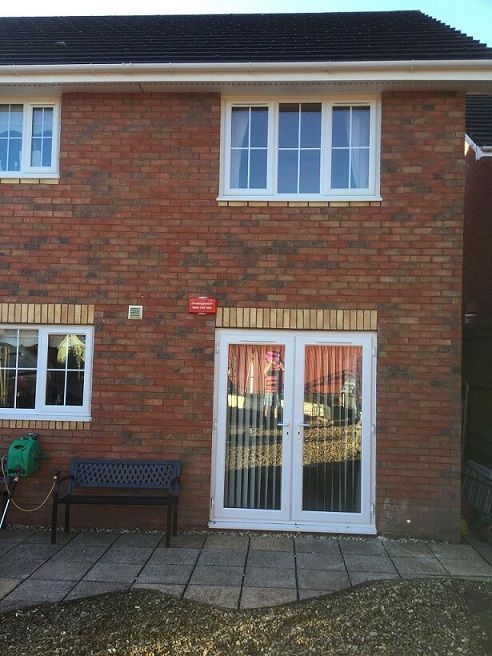 He also opted to upgrade to the 35mm Polycarbonate option for ultimate heat retention – just in time for the colder months.
We have to say, he certainly did an excellent job.
In fact, he found it so simple to build his gable end extension, that he recommended us to both his nephew and daughter.
Prior to manufacturing the parts, we completed a few computer-aided drawings to give Mr Gwilliam the best possible idea of what the finished product would look like.
You can see the drawings below: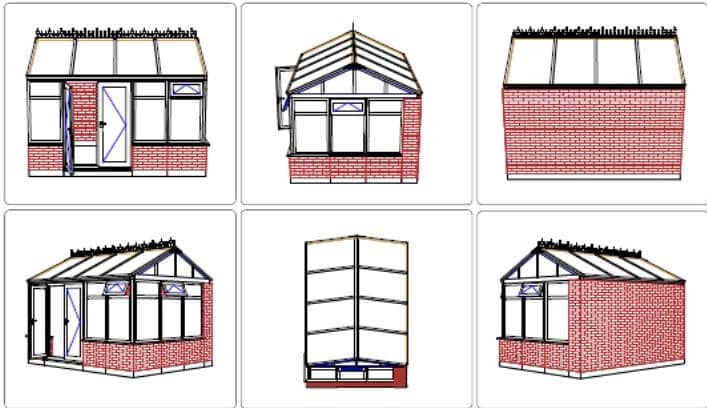 The Project Technical Specifications
In addition to the 35mm Polycarbonate roof panels, he also requested to use Pilkington K Glass on the windows to maintain usability all year round.
The 3000mm x 4000mm dimensions were also made to measure to the customer's requirements.
Location
Bedwas, Caerphilly
Conservatory style
Gable End Conservatory
Dimensions
3000mm x 4000mm (made to measure to customer's requirements)
Base type
Conservabase
Walls
Dwarf walls + one full-height wall
Material
PVCu, Polycarbonate
Pilkington K Glass to windows and doors

Colour
White PVCu, 35mm Clear Polycarbonate for the roof
Planning permission
Planning permission was not required for this size
Warranty
10 Year Guarantee on ALL parts
The Installation Process
In order to construct his gable end conservatory without the help of a builder, Mr Gwilliam required the ConservaBase steel foundation to give himself a solid base to build upon.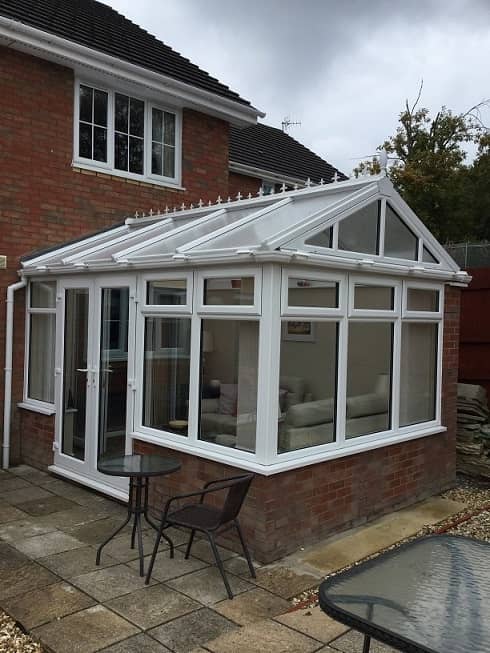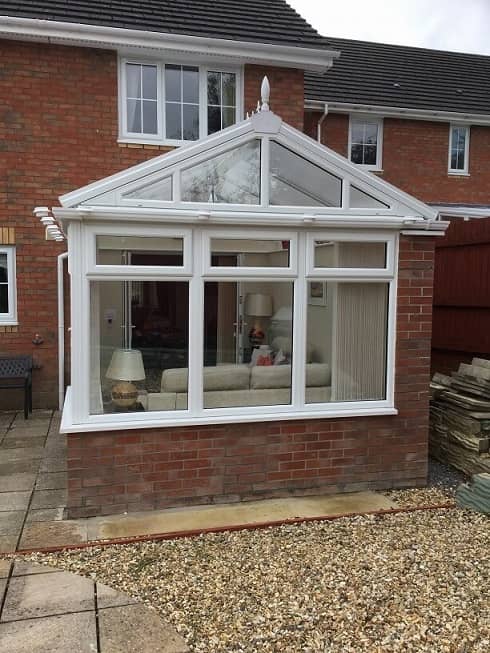 The Gable end feature was also straightforward to achieve – whilst the higher wall on one side was a clever extra touch.
That should prevent overlooking neighbours from seeing into the conservatory from afar, keeping that all-important element of privacy.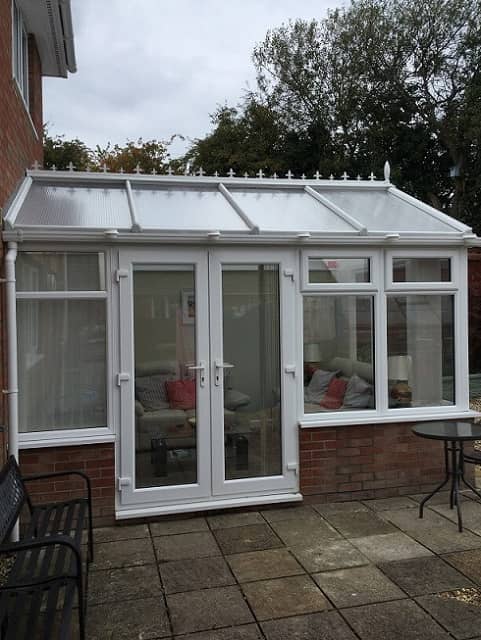 Despite these upgrades however, the conservatory was extremely easy to build with no notable restrictions to overcome.
Customer Testimonial
Mr Gwilliam commented: "A top quality conservatory, really good value for money and saved us around £12,000 compared to other competitors. A lovely addition to our house.
"ConservatoryLand were very helpful in our purchase. We visited their offices and factories and were really happy with their professionalism."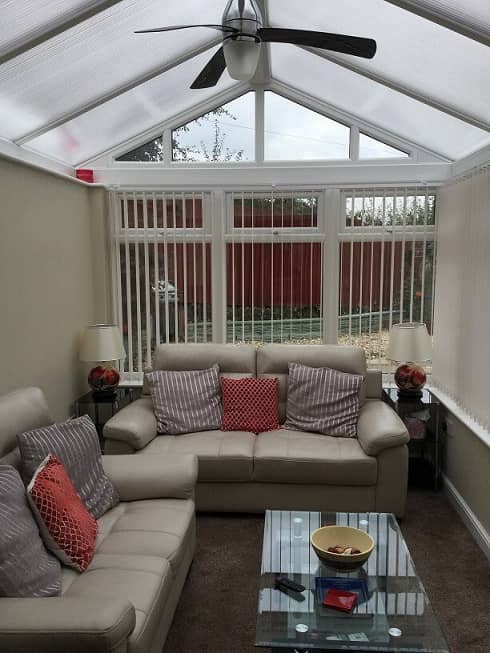 Mr Gwilliam's story is just one of several DIY success stories.
If you feel inspired why not give us a call on 0800 952 8000 and join our large group of satisfied new conservatory owners!