Christmas is nearly upon us, and thousands of people across the country are getting into the festive spirit.
Which means decorating their home, watching Christmas films, and cosying up in their beautiful DIY conservatories.
One man who will certainly be doing the latter is Mr Adrian Hard from Godalming, Surrey.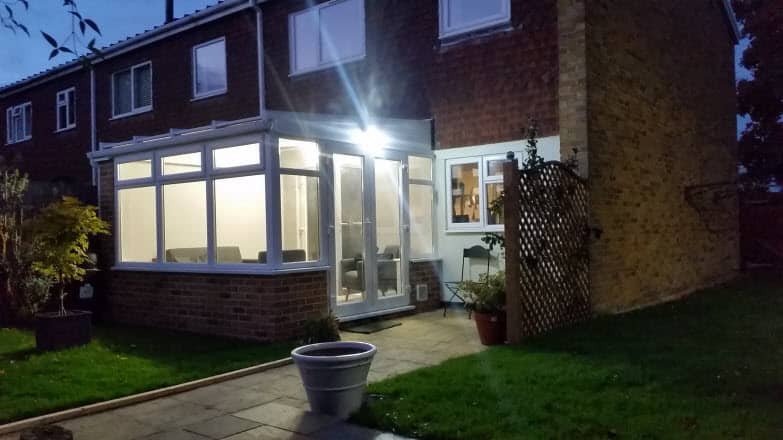 Mr Hard purchased a DIY lean-to conservatory sunlounge from Conservatory Land – with a few special requirements we were happy to abide by.
For example, he wanted a full-height wall on the side facing a neighbour's house, so that he had a little privacy.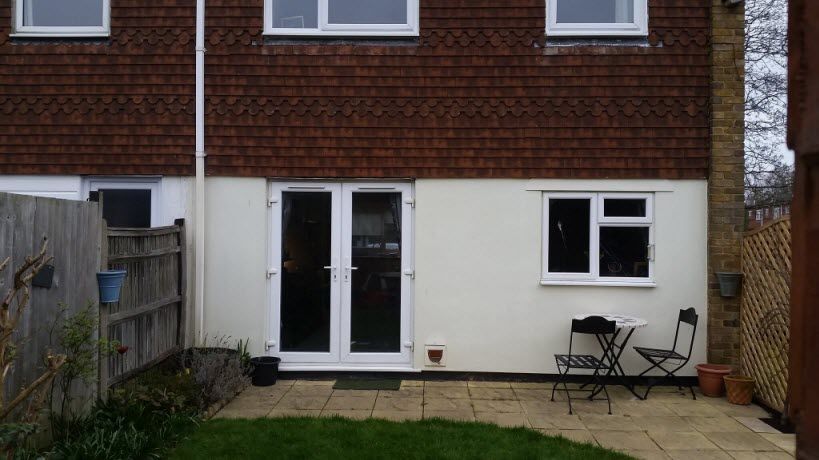 Then he requested having French doors on the opposite wall.
You can discuss any requirements you might have when you speak to our sales team.
To get started, simply give us a call (it's free) on 0800 952 8000.
Once we've got your specifications, we'll put together a few drawings to show you what the final product will look like.
Here are the drawings we created for Mr Hard: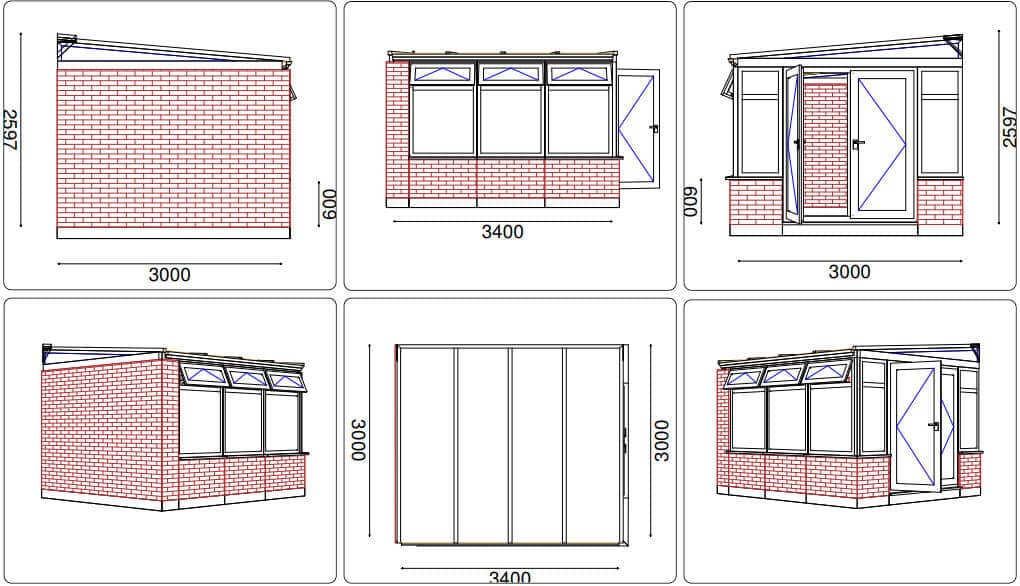 The Project Technical Specifications
Mr Hard wanted a lean-to style sunlounge, with a full-scale wall on one side, and French conservatory doors opposite.
The other side featured a 600mm dwarf wall, whilst the entire extension sat on our ConservaBase model.
Finally, Mr Hard opted for white PVCu, and 25mm heatguard opal polycarbonate for the roof.
Location
Godalming, Surrey
Conservatory style
Lean-to Conservatory, Sunlounge
Dimensions
3400mm x 3000mm (made to measure to customer's requirements)
Base type
Conservabase
Walls
Dwarf walls + one full-height privacy wall
Material
PVCu
25mm Heatguard Opal Polycarbonate for the roof
Standard glass to windows and doors

Colour
White PVCu
Planning permission
Planning permission was not required for this size
Warranty
10 Year Guarantee on ALL parts
The dimensions were as follows:
3400mm x 3000mm
This is based on the customer's exact requirements.
The Installation Process
Mr Hard completed the installation of this DIY lean-to conservatory himself.
He gave our technical team a call once or twice to clarify some things, but the main bulk of work was done unaided.
This was the first ever such project Mr Hard has undertaken, and we believe he has done a fantastic job – extremely neat and tidy.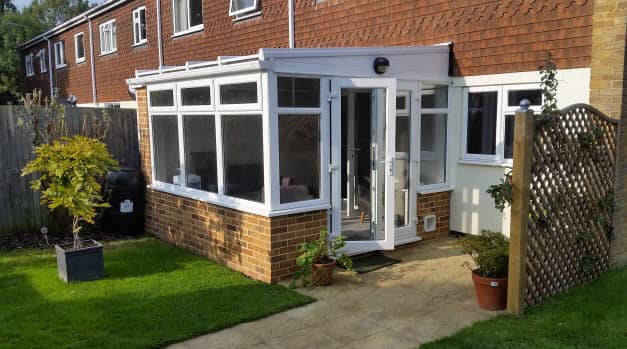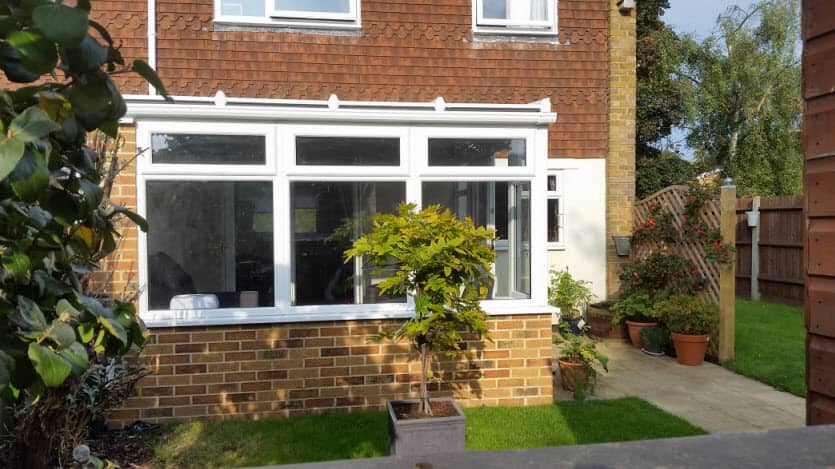 Customer Testimonial
Mr Hard said: "This was my first ever project of this kind, so initially I had concerns about the self-build, but Conservatory Land made it really easy for me.
"From the ground works to the finished product I was able to do the whole build by myself with just a couple of calls to the technical department at Conservatory Land for advice.
"After finalising the design I was amazed how quickly the manufacturing process was, and had my conservatory delivered less than a month later.
"I'm very pleased with the finished product, and love how it's improved the house's feeling of connection to the garden.
"I was recommended Conservatory Land and I will certainly be doing the same. You can expect a highly professional service. Thank you Conservatory Land!"
Interested in purchasing a DIY conservatory? Get a free conservatory quote by clicking here.