Back to list
Everyone knows what a conservatory is. But the term "orangery" may be relatively new to you.
In September 2016, we launched an Orangery product here at Conservatory Land.
And it has been extremely popular with our customers.
The two are not really dissimilar, but there are some differences you should know about, so you can decide which one you'd rather buy and build.
What is an orangery?
An Orangery is very similar to a standard conservatory, except they tend to be a little bigger and feature a slightly different design to the roof.
It is essentially an extension to your home – and that extra space gives you so many more opportunities!
You can have it as an extra living room, a nice, cosy place to lounge.
Or, you could turn it into a gym.
Some people like to use it as a play room for their kids, and others as an office or study.
It's completely up to you – the options are endless.
Most of the time, an orangery will look very similar to a conservatory. But there are a few differences with regards to the design, and materials used. As described below…
The difference between a conservatory and an orangery
On the outside, an orangery utilises brick columns or pilasters instead of corner posts, giving additional support, and just generally looking much nicer.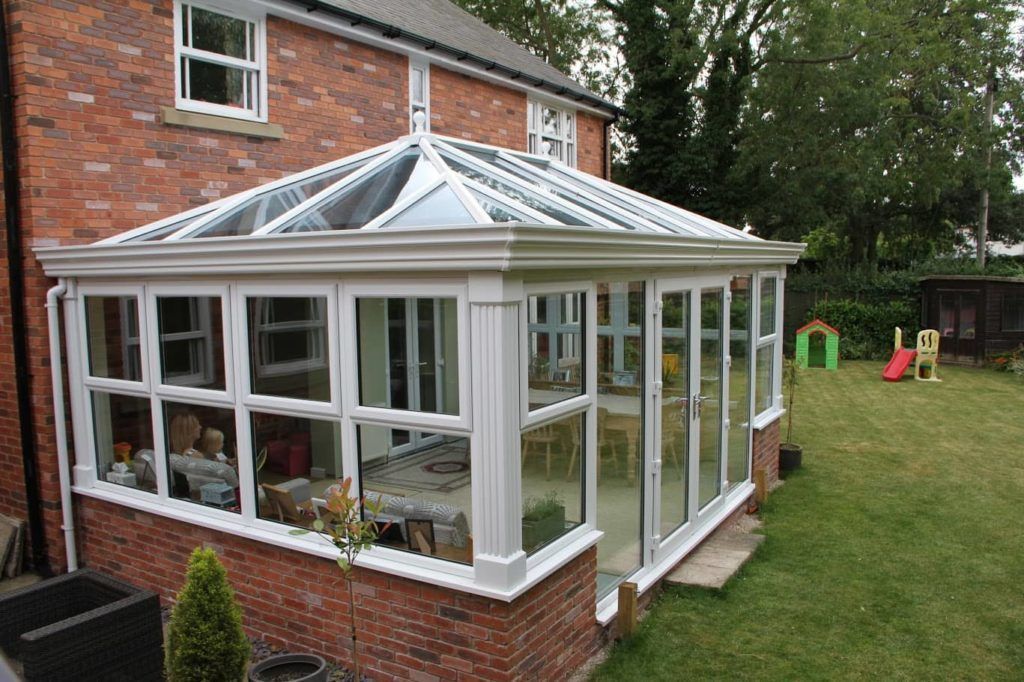 The interiors are a little different too. In an orangery, the roof will be partially supported by a deep pelmet, instead of your average fitting.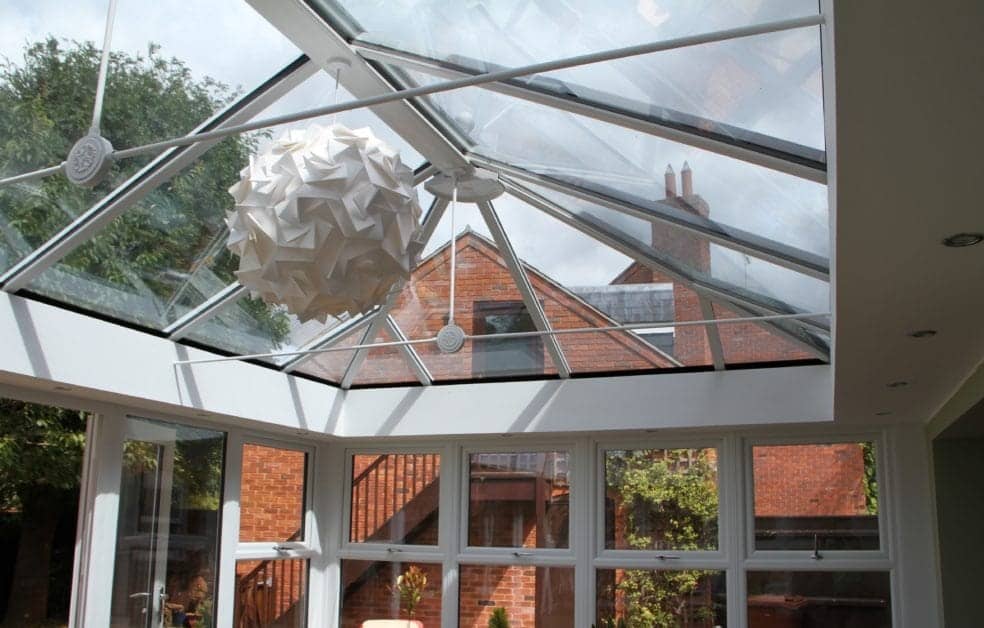 This allows you to install spotlights, which can obviously be of great benefit in the evenings, or if your extension doesn't get a lot of sunlight.
Finally, the other main difference is a larger gutter, which is used to conceal the smaller gutter you would typically find on a conservatory.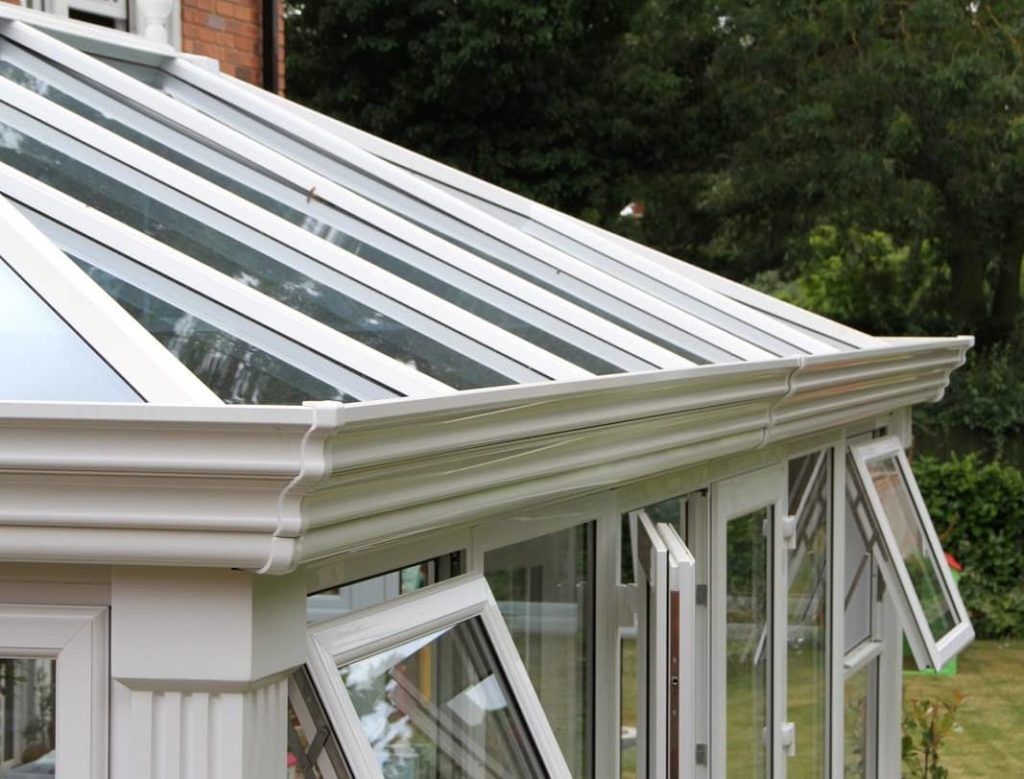 Do you need planning permission for an orangery?
Most of the time, no.
Like with conservatories, it is very unlikely that you will need planning permission, because an orangery isn't likely to be so big as to need it.
However, there are some other criteria, so, it's always best to check with your local authority first. We've compiled a useful guide on orangery planning permission, so you can see for yourself whether you'll need it or not.
But, as mentioned, you probably don't.
Is it more expensive than a conservatory?
Yes, an orangery is typically a little more expensive than a regular conservatory.
They're a more premium product, but the additional benefits make the extra money spent well worth it.
And because it's a DIY orangery, you save money on the building costs anyway!
You can find out exact costs by speaking to one of our sales team. We just need to know your dimensions, and a couple of other things, before offering you a free quote.
They're also just as easy to build as a conservatory. We'll provide you will all the necessary instructions to make it as simple a project as possible.
You can purchase a brand new Orangery from Conservatory Land today. If you'd like any more information– give us a call on 0800 952 8000.
You can also read more about our orangery extensions here – or check out our May 2017 Customer of the Month, who purchased an orangery.