With the increasing demand for conservatories in various designs and sizes, one of the most common questions we're asked is 'what is an orangery?' and 'what is the difference between an orangery and a conservatory?'.
To help you decide which style is right for you, we've put together this guide on the differences between a conservatory and an orangery.
What is an orangery?
An orangery is a home extension with a brick structure, a flat roof with a glass centre and large windows. It's similar to a standard conservatory, except the materials used and the design differ in many ways.
Adding an orangery to your home offers more light, living space and comfort. Whether you want to add a playroom, an office or maybe even a gym — the options are endless.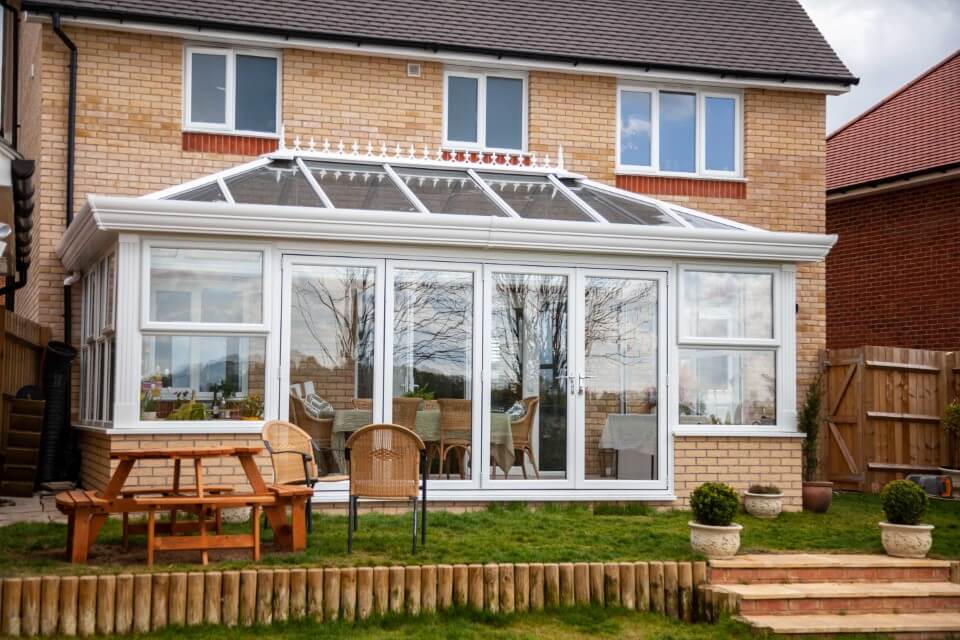 What is a conservatory?
A conservatory is a home extension with a fully glazed structure, a low brick base wall and a pitched glass roof. Like the orangery, conservatories can be used as a valuable extension to your home for any reason you wish. With several different types of conservatories available, it's now easier than ever to find the desired design and shape to suit your needs.

Some of the most popular varieties include: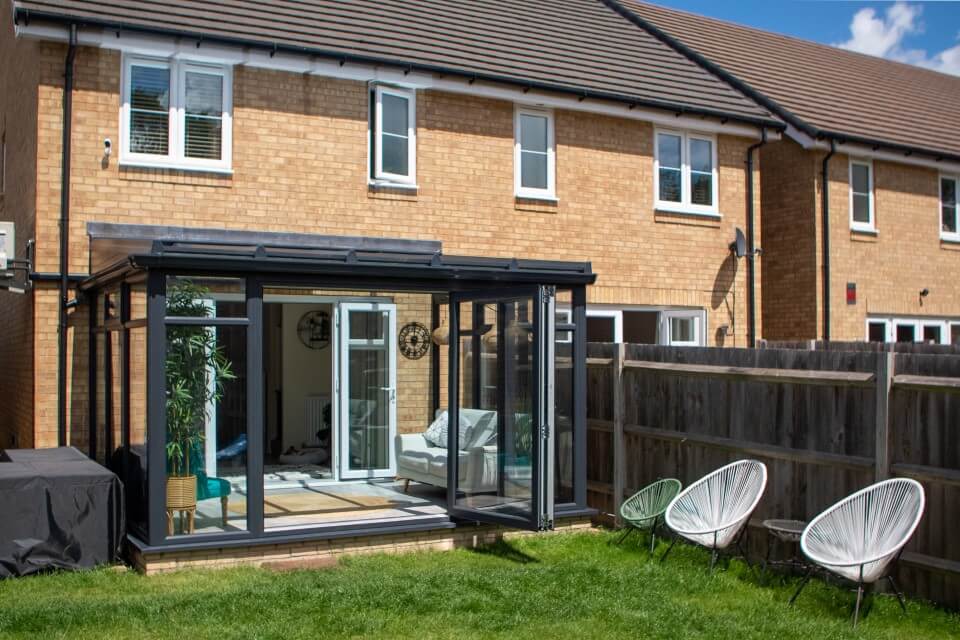 The difference between a conservatory and an orangery
A traditional conservatory has a glass roof, whereas an orangery has a solid flat roof perimeter with a glazed area in the centre.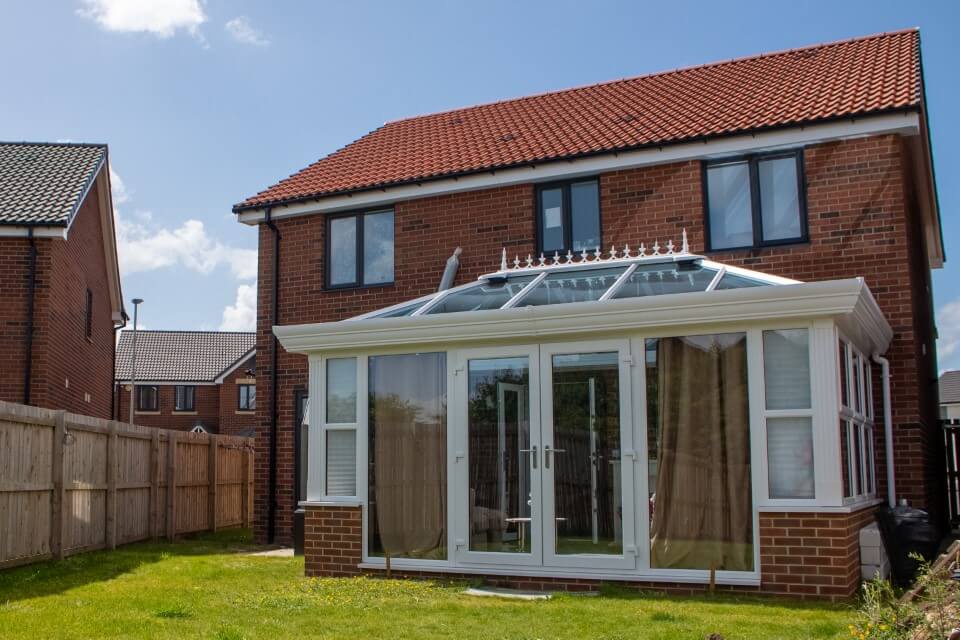 The interiors are a little different, too. In an orangery, the roof will be partially supported by a deep pelmet, instead of your average fitting. This allows you to install spotlights, which can greatly benefit you in the evenings, or if your extension doesn't get a lot of sunlight.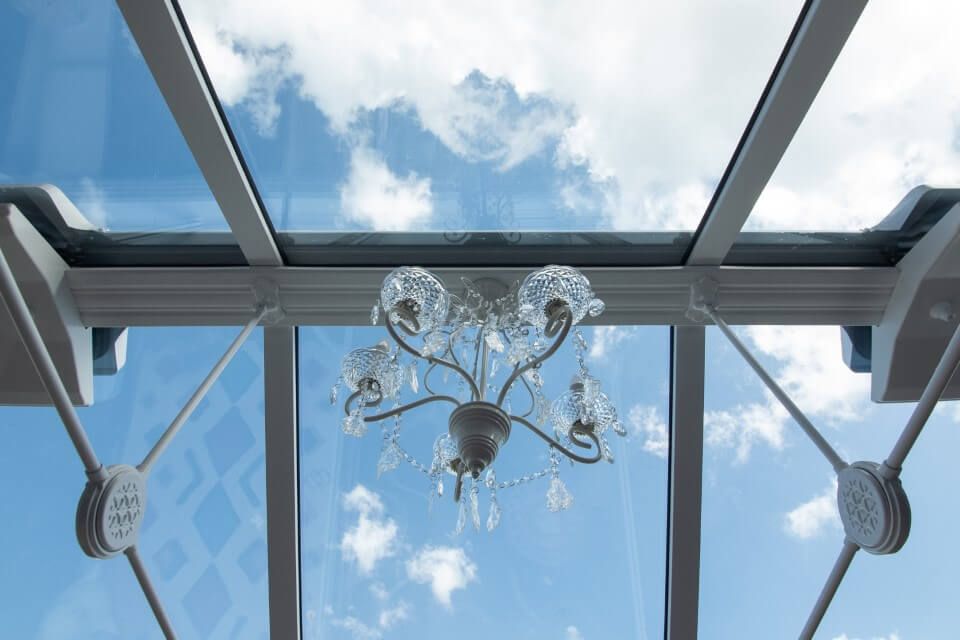 In contrast, conservatories let in more natural light thanks to the glass sides and roof, perfect for admiring sunny blue skies from the comfort of your home. 
Do you need planning permission for an orangery?
Like conservatories, it is doubtful that you will need planning permission because an orangery isn't likely to be so big as to need it.
However, it's always best to check with your local authority first, especially if your property is in view of others or in a highly sought after plot of land.

We've compiled a useful guide on orangery planning permission, so you can see for yourself whether you'll need it or not.
Orangery vs conservatory costs
An orangery is typically a little more expensive than a regular conservatory because of how they're built. While a conservatory is predominantly made from glass, an orangery is largely made from brick. An orangery acts more as an extension to a property, ultimately adding value to its overall worth.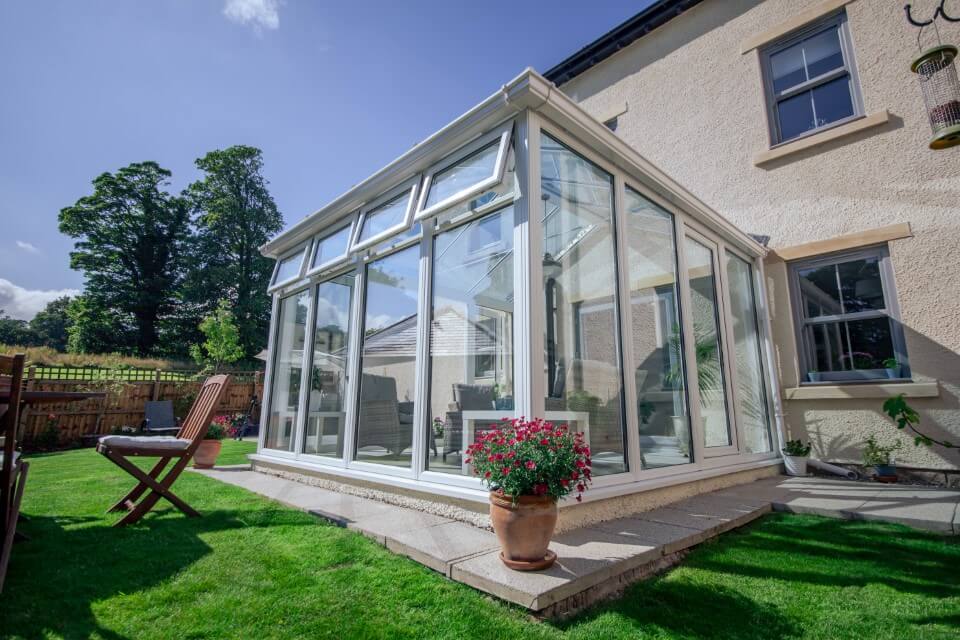 At ConservatoryLand, we offer high-quality orangeries that are tailored to your exact specifications. You can learn more about the costs for your dream build by speaking to our sales team.
Is an orangery warmer than a conservatory?
Due to the solid wall brick structure and plastered roofing used on an orangery, they're able to retain more heat than the average conservatory. However, with efficient uPVC frames and triple glazed glass, conservatories can be just as warm.
Conservatory vs orangery: Which should I choose?
Before making the decision, it's important to consider why you want the extra space and how it will improve your lifestyle. Do you want a bright, sunlit room with views of your garden? Or are you looking to install a home gym or cosy lounge? It's also important to evaluate the cost difference between an orangery and a conservatory. That way, you can choose a home extension which is right for you and your budget. It may also help to consider whether you want to add maximum value to your property or a comfortable and spacious room to enjoy.
While there are many things to consider, conservatories and orangeries are the perfect additions to any home needing extra space. With various styles available, it can be difficult to know where to start. To discuss which options are right for you and your needs, contact our team on 0800 952 8000.