Over the years, as technology has developed so has the conservatory.
Once reserved for nobility, conservatories have evolved from luxury greenhouses to everyday home extensions.
Conservatories have become so energy-efficient and comfortable that they are now often used daily, all year round. A conservatory is now more of an extension of our home rather than an occasional room.
Whilst this makes a conservatory a much more cost-effective and practical investment, it does blur the line somewhat between what is a conservatory and what is a home extension.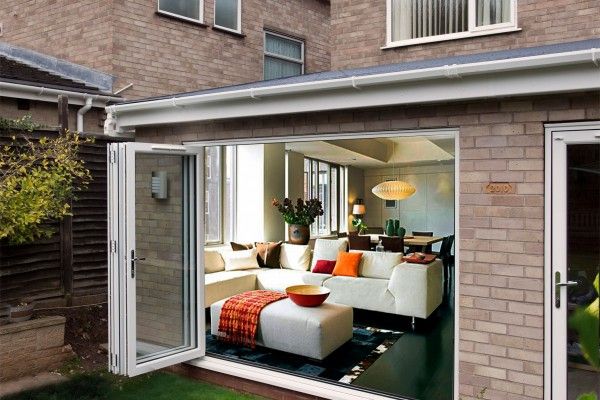 Legal definition of a conservatory
In order to understand what qualifies as a conservatory, we must look at the rules that make conservatories 'permitted developments' and exempt them from planning permission and building regulations.
The conditions that form the legal definition of a conservatory and separate conservatories from extensions are:
Built at ground level.
Less than 30 square metres in size.
Separated from the house by external walls, doors or windows.
Has its own independent heating system.
Glazing and fixed electrical installations comply with the relevant building regulations.
Is a conservatory classed as an extension?
So, what are the differences between a conservatory vs extension?
Whilst adding a conservatory or orangery does create extra living space, it is usually classed as a 'permitted development' rather than a home extension providing that it meets the conditions listed above.
Home extensions can usually be identified by one or more of the following features.
Connected to the central heating in the main house.
A solid roof.
Solid walls rather than glazed.
Open plan with the rest of the house.
Connected with an interior rather than exterior wall.
Whilst there are subtle differences in the design of an orangery and a conservatory, orangeries are usually classed as permitted developments too providing they meet the conditions above.
The history of conservatories
When the word conservatory was first coined, it was used to describe a non-glazed building that was used to store food.
It wasn't until the 17th century that the word was used to describe glazed structures. At this time, conservatories were often stand-alone buildings a lot like greenhouses, used to protect plants from the cold weather.
The first conservatories were used by nobility, with the first known conservatory in Britain constructed in Oxford University's Botanic Gardens in 1637.
As the conservatory became more popular, Sir Joseph Paxton designed Chatsworth Houses' iron-framed conservatory which covered three quarters of an acre, and was the largest glass building in the world at that time.
Paxton then went on to design the spectacular 19-acre Crystal Palace in London. Crystal Palace used 293,635 panes of glass, and at the time was the largest enclosed space on earth.
Wowed by Paxton's extravagant designs, conservatories became popular amongst the very wealthy during the Victorian era. By the end of the 19th century conservatories were sometimes being used to host social events, like tea parties.
Popularity dipped during the early 20th century as war raged and austerity set in. It wasn't until after the Second World War when the economy had recovered a little and technology was improving that conservatories began to regain popularity.
As technology has progressed, we have seen the introduction of features like double-glazing and self-cleaning glass. Over the years, conservatories have become more comfortable and affordable, making them an accessible and practical investment rather than a thing of extravagance.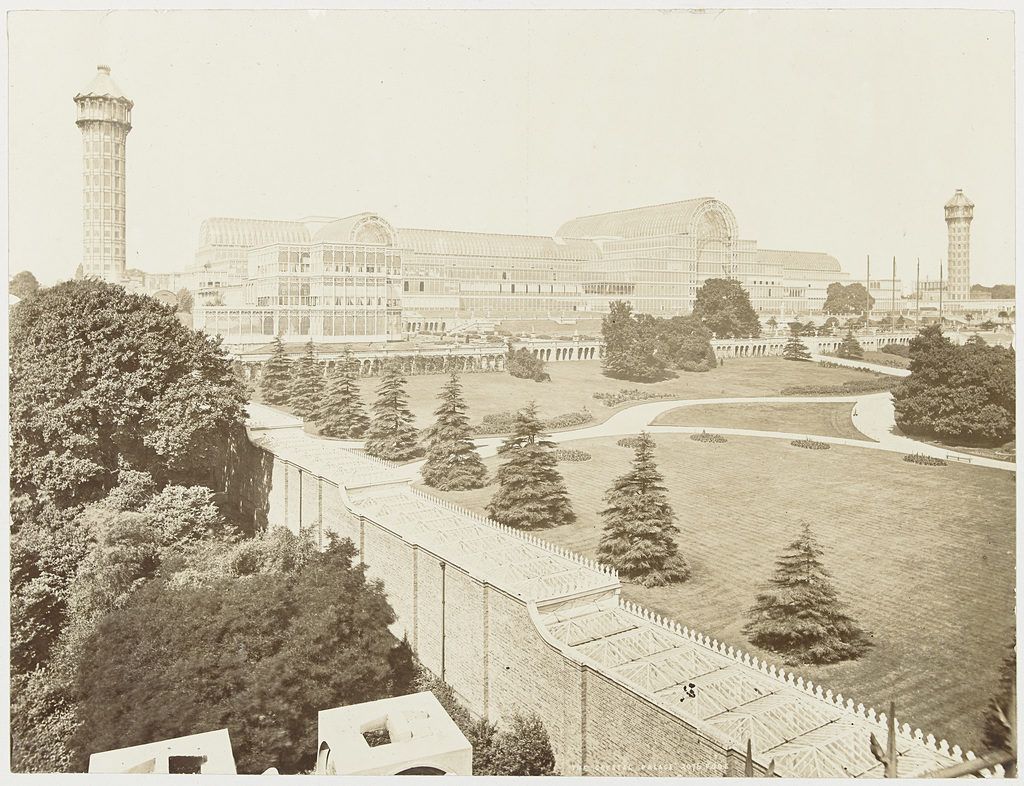 Conservatories of the 21st age
21st century conservatories come in a variety of styles, many of which mimic the attractive designs of bygone eras, but whilst they may look similar, their performance and function has changed.
High performance
Conservatories built in the 21st century are more comfortable, energy-efficient and long-lasting than ever. Modern technology has led to many advancements in the materials used to build conservatories. Some modern features include:
Self-cleaning glazing.
Solar control glazing.
Glass panes filled with argon gas for exceptional insulation and soundproofing.
Automatic climate control roof vents.
High performance products mean conservatories can be used more like real extensions to the home as they are comfortable all year round. And indeed, many are being turned into home extensions with the addition of solid roofs and central heating.
Conservatories are now commonly used to affordably add valuable living space to a house to accommodate a growing family. Rather than being used as occasional sun rooms, they are now being used for all sorts of purposes including kids' play rooms, offices, and TV rooms, adding real value to our homes.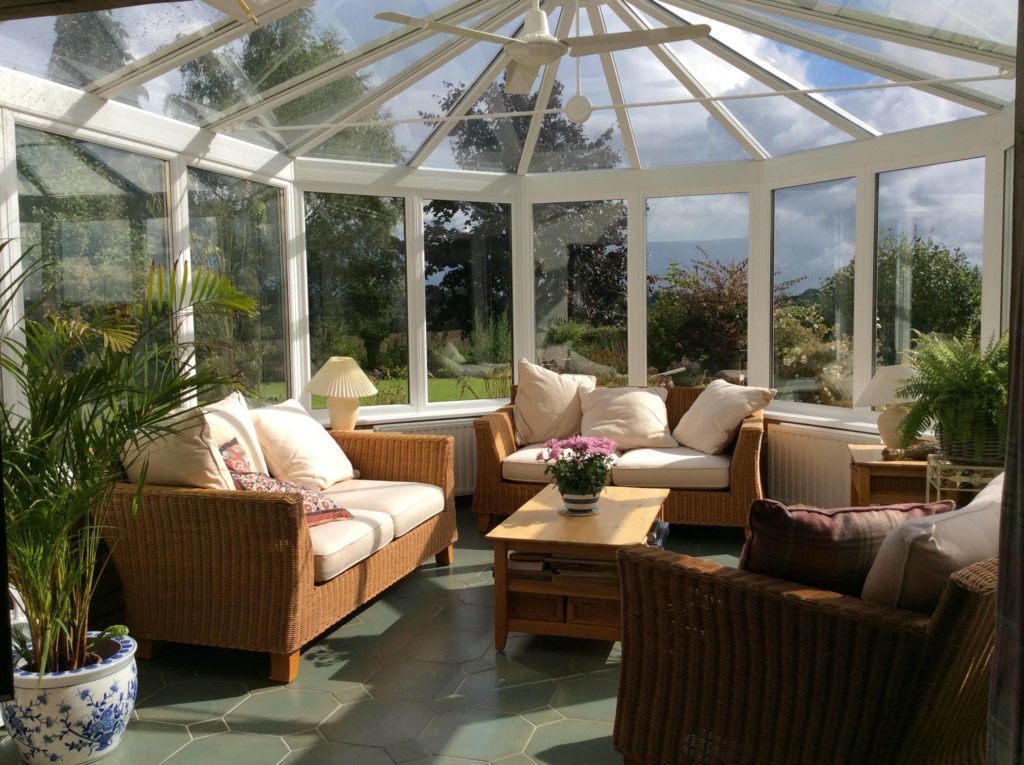 Accessible and affordable
Technology has also meant that conservatories can be manufactured cheaper than ever before.
According to the government's 2008 Housing Stock Report, around one in six houses now have a conservatory, and on average conservatories are 10 metres squared in size.
With a huge range of different styles and optional extras available, it is now possible to find a conservatory to suit any budget and requirements.
At Conservatory Land we offer a range of high-performance, DIY self-build conservatory kits that come with clear and simple instructions for building your conservatory yourself. Our kits make owning a conservatory even more accessible and affordable, potentially saving you thousands of pounds by cutting out the cost of labour.
Find out more about our DIY conservatory kits and then speak to a member of our team for a free conservatory quote.