Our September customer of the month writes to us from Leeds, West Yorkshire about their stunning Edwardian conservatory. With a beautiful, stone-bricked home surrounded by colourful plants and shrubbery, Mr and Mrs Barrett were keen to upgrade their home with a room from which they could enjoy their much-loved garden. They wanted a light and airy space that would allow them to enjoy the beautiful landscape around them — come rain or shine!
Initially a little unsure about how a modern conservatory would look against their traditional stone house, Mr and Mrs Barrett decided to seek some advice. They loved the idea of a conservatory for the extra space it would provide, but weren't sure which option would fit best with their surroundings. They didn't want to compromise on the look and feel of their English-style home and its well established garden, so were keen to choose a conservatory that wouldn't look out of place.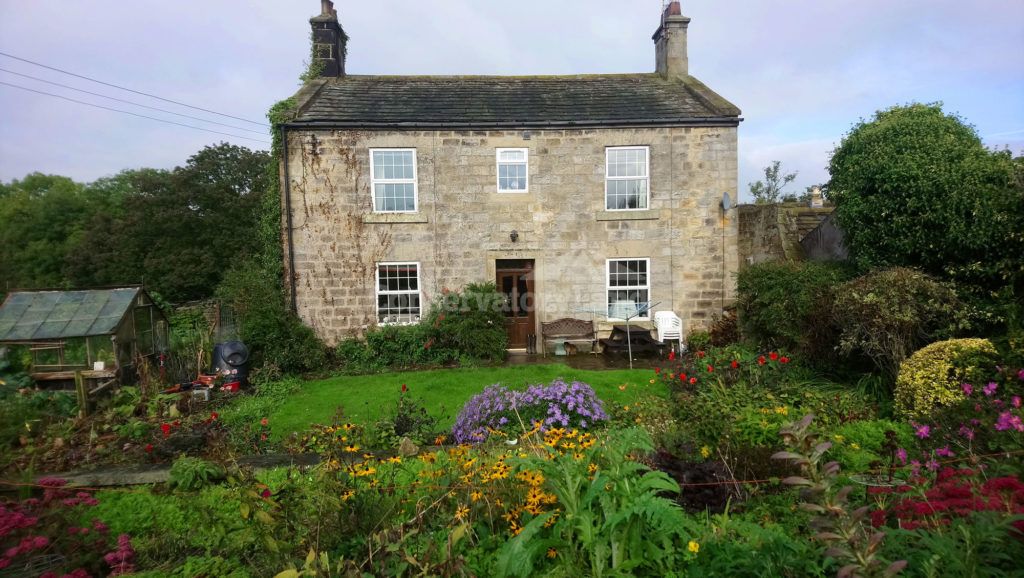 To get some more information about which conservatory style would work best for them, they got in touch with our expert team at Conservatory Land. Keen to understand their options and get an idea of the range of beautiful conservatory styles available, the Barrett's arranged a visit to the Conservatory Land showroom in Nottinghamshire — just a short drive down the road from their home.
Our team was able to show them the various design combinations available. With photos of our favourite conservatory builds and a handy run-through of the different styles and options, our expert team answered Mr and Mrs Barrett's questions, guiding them through the process of choosing the right conservatory for them. Attentive and helpful, the team helped Mr and Mrs Barrett decide on the perfect conservatory — even after one or two changes of plan along the way!
Keen to build an outdoor space that felt harmonious with their stunning, stone-bricked home, Mr and Mrs Barrett opted for an Edwardian-style conservatory. Elegant and stylish, Edwardian conservatories are unsurprisingly one of our most popular styles! With a tasteful and sophisticated roof, they were happy that an Edwardian conservatory was the perfect option for upgrading their home while maintaining its old-fashioned style.
Once they'd decided on their conservatory, Mr and Mrs Barrett decided to use their own builders for the installation — and with that decided, it was time to get started!
 Building Their Dream Edwardian Conservatory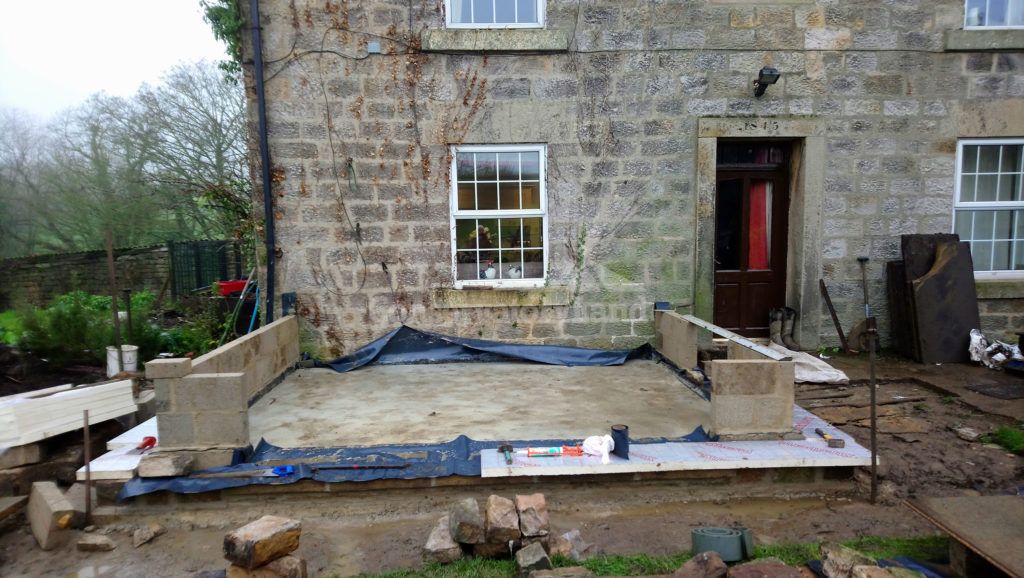 First up; laying the foundations. In just a couple of days, Mr and Mrs Barrett's builders laid down the groundwork for their gorgeous new space. Made to measure for their custom requirements, the base of Mr and Mrs Barrett's conservatory covered an area of 4572mm x 3048mm — big enough for a spacious room, without having to compromise too much on the size of their much-loved garden. 
Next up came the walls. Mr and Mrs Barrett opted for traditional-style walls made out of similar brickwork to their existing home to ensure their Edwardian conservatory felt like a natural extension of their house. With a gorgeous sandy-coloured brick — almost an exact match! — the walls were erected in no time at all. Taking care to fit everything exactly and ensuring the extra space was perfectly flush to the existing walls, the conservatory was really starting to take shape.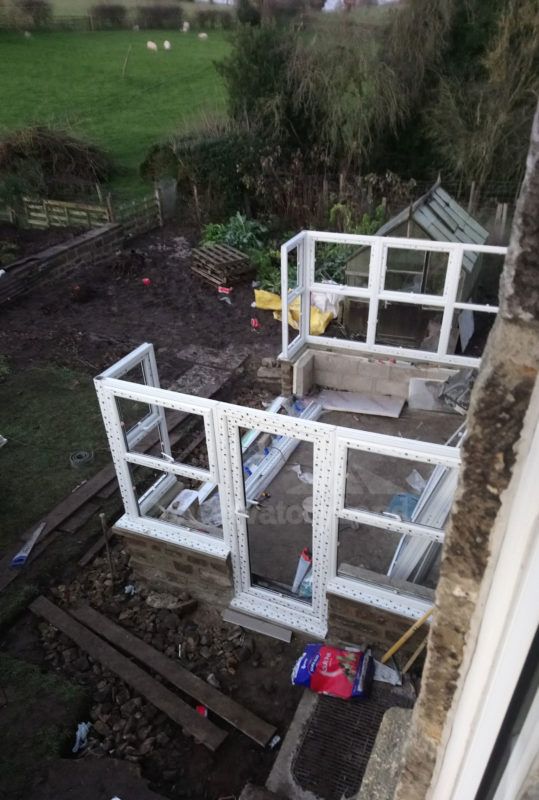 Mr and Mrs Barrett chose standard glass for their conservatory windows which were added on top of the foundational brickwork. A classy and elegant window frame cut in white PVCu was chosen to match the existing windows in their home. Both Mr and Mrs Barrett agreed that the conservatory was already starting to look as though it was born to be there!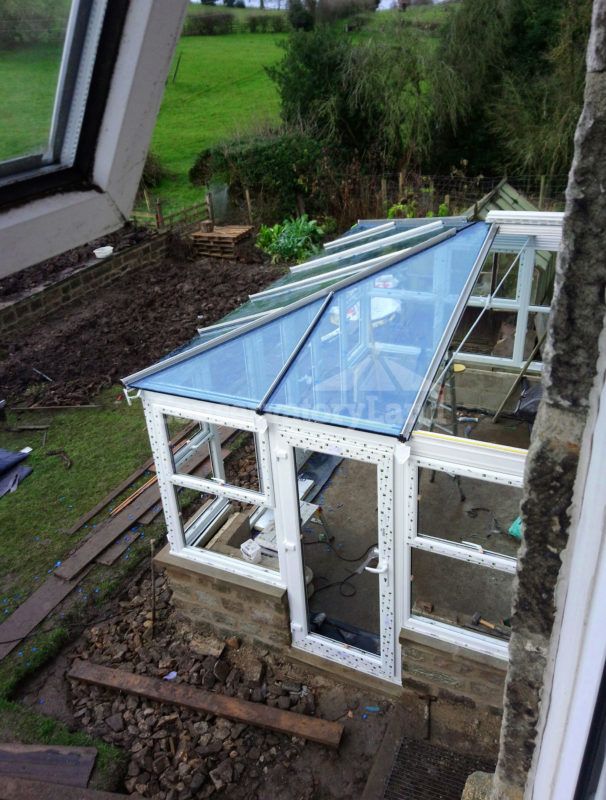 After no time at all it was time to put on the roof. Given the south-facing positioning of their conservatory, it was important that Mr and Mrs Barrett's conservatory didn't get too hot or too bright in sunny conditions. So to make sure they'd have a comfortable space all-year-round, they decided to go with a Solar Control Glass Roof. By reflecting and filtering the sun's rays, these double-glazed roof windows would allow daylight into the room without any uncomfortable visual glare. Mr and Mrs Barrett were delighted — the solar control roof would help to keep their conservatory cool in the summer sun, leaving them free to enjoy their new space throughout the year. With blue self-cleaning properties too, their conservatory roof would stay cleaner for longer, which means it would need much less frequent cleaning than standard glass — perfect!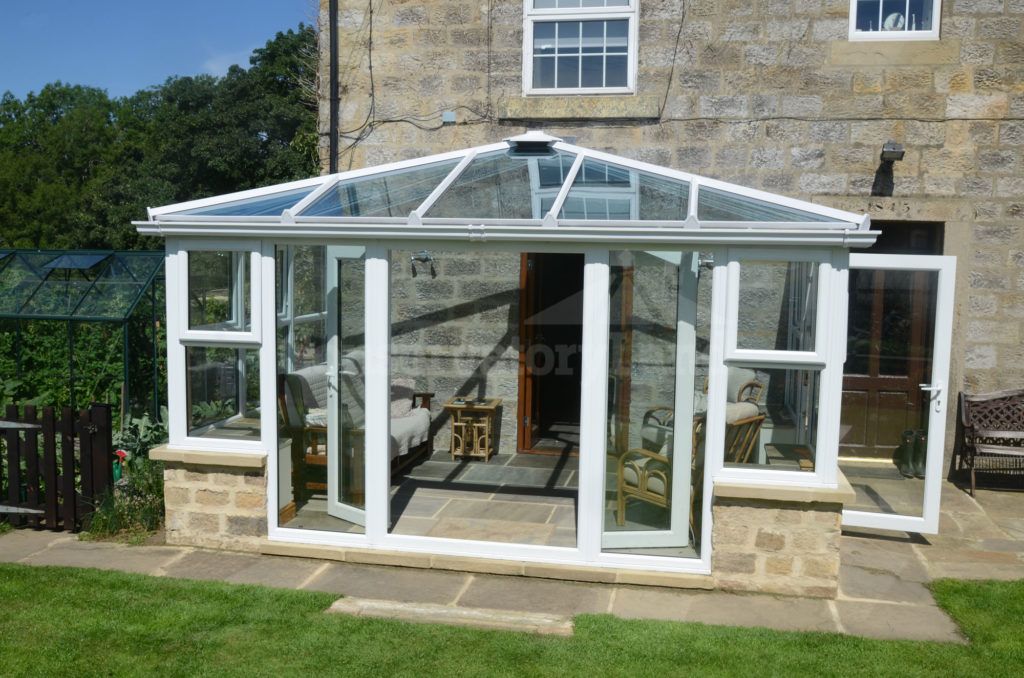 Finally, to make the most of the gorgeous open space in their garden, Mr and Mrs Barrett chose white double doors on the front of their new conservatory, and a single access door to one side. Perfect for opening up on warm days to enjoy a sun-filled space full of fresh air, double doors were the perfect choice for the couple, who love to enjoy the sunshine while taking in their stunning outdoor space.
Another Happy Customer!
Thanks to our expert and experienced team at Conservatory Land, the delivery of the glass, frames, doors, and parts all went smoothly. Throughout the build, we were on hand to help Mr and Mrs Barrett's builders every step of the way, offering help and advice about the installation process whenever it was needed. And Mr and Mrs Barrett were delighted with the simplicity of the build too — they couldn't believe how easy Conservatory Land made the process for both themselves and for their builders. Smiles all round!
The Project Technical Specifications
| Name | Mr & Mrs Barrett |
| --- | --- |
| Location | Leeds, West Yorkshire |
| Conservatory style | Edwardian Conservatory |
| Dimensions | 4572mm x 3048mm (made to measure to customers requirements) |
| Glazing | Standard glass in the windows. Blue Self Cleaning, Solar Control Glass Roof |
| Base type | The customer chose to do a traditional base and walls |
| Colour | White PVCu, 24mm Blue Self Cleaning, Solar Control Glass for the roof, White handles. |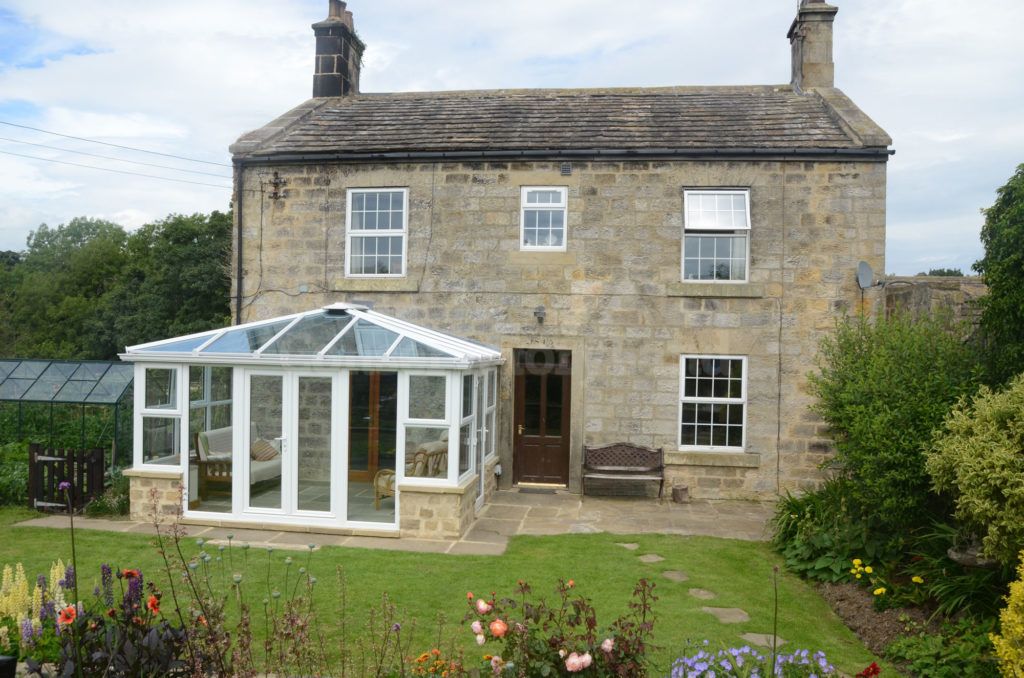 With their brand new Edwardian conservatory completed, Mr and Mrs Barrett set about turning their new space into the charming and peaceful room they'd been dreaming of. They'd left the original brickwork exposed, which added a stunning feature wall to their new conservatory space — the ideal way to seamlessly merge both old and new. 
With a gorgeous, panoramic view that could be enjoyed all year round thanks to the solar-controlled roof, Mr and Mrs Barrett wanted a relaxing place where they could put their feet up with a cup of tea and enjoy their gorgeous surroundings. Deciding to opt for a minimalist interior, they added two beige sofas to the space to create a simple room with one intention; ultimate relaxation!
With large windows, a glass roof, and a double door entrance, their conservatory made the most of natural sunlight, so they could enjoy sunrises, sunsets, and everything in between from the comfort of their home. With the double doors left open on warm sunny days, their conservatory created a relaxing atmosphere that effortlessly united the interior and the exterior of their home.
If you're feeling inspired by Mr and Mrs Barrett's minimalistic and simple interior, or if you wish to update the look of your existing conservatory, take a look at our Ultimate Conservatory Interior Guide for more tips and inspiration.
Customer Testimonial
Rating our service as 'excellent', Mr and Mrs Barrett were delighted with their brand new conservatory:
"We love our conservatory and spend a great deal of time, in all seasons, in our light and roomy new living space. Thank you Conservatory Land."
And they're not the only ones who are over the moon with Conservatory Land's service and expertise — check out more of our customer case studies and see for yourself!
Ready To Build Your Own Conservatory?
If you'd like to recreate your own stunning Edwardian-style conservatory, or if you fancy a different style in keeping with your own home, then get in touch with us today. Whether you're ready for a free quote or would like to browse our free brochure to help you decide — we'll help you build your dream conservatory, in a way that works best for you.
Concerned about social distancing? We completely understand; that's why our expert UK installers are vetted and approved by us. Your conservatory will be scoped, fitted, and built by professionals who will strictly observe the most up-to-date lockdown guidelines at all times, so you can enjoy the process without needing to worry.