Decorating Inspiration    How to Make the most of your space    Must Have Accessories    Design Trends for 2020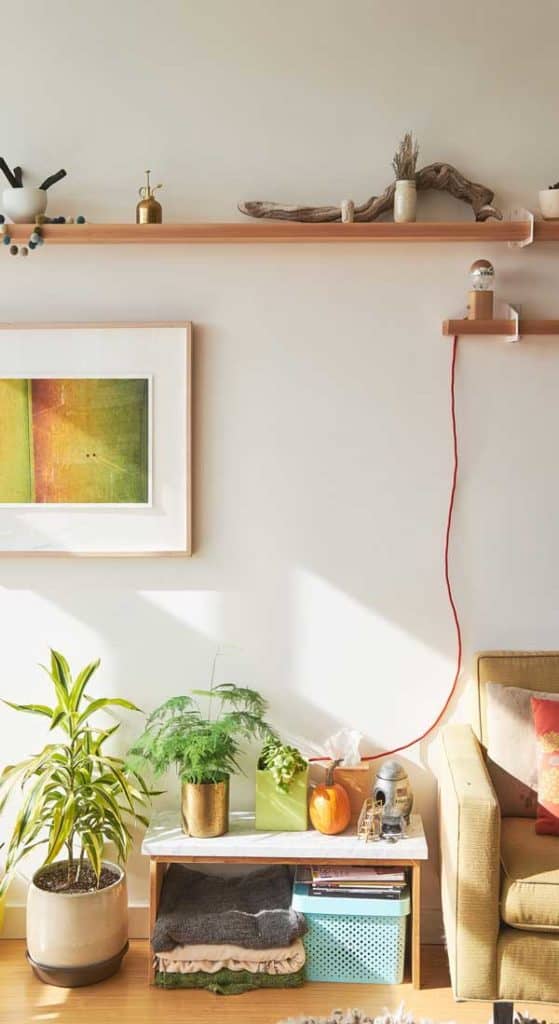 Whether you've had a brand new conservatory built, or just looking to re-decorate – deciding on your conservatory interiors can be a lengthy process.
Wallpaper or paint?
Conservatory blinds or curtains?
Deciding on colour schemes and furniture options…the list goes on.
This should be a fun experience however, and it definitely can be.
So, to help inspire you to create the perfect space, we've decided to produce the ultimate conservatory interior design guide.
Featuring design inspiration, trends, and furniture to consider, we hope our creative conservatory ideas give you all you need to transform your
conservatory into a room you can be proud of.
Conservatory Decor Ideas
Contemporary Conservatory Design
The colour palette for contemporary conservatory interior design is very much neutral; with blacks, whites, and more
recently grey, being popular wall colour choices.
This design style very much encompasses the phrase 'less is more'.
So, when thinking about your conservatory décor start considering the architectural detail of your interior.
Adopting a minimalist approach which features geometric shapes and blocks of colour.
A lot of conservatory interior designs feature pops of colour in the furniture and accessories purchased. For example, a
statement pale jade armchair to contrast the white walls.
Contemporary furniture is very much bold but not fussy when it comes to design, so you may want to consider simplistic pieces which have clean lines. You'll see what we mean in our images below.
Metallic or matt black accessories are very popular for this style of interior – but again, less is more.
Don't clutter your space with too many accessories. Take inspiration from Scandinavian design.
And, if you're considering foliage, leafy green pot plants add a complimentary element to your conservatory design.
---
---
Traditional Conservatory Design
If you have always had a conservatory you will be very much familiar with this interior style.
The greenhouse effect of the glass makes conservatories the perfect place to relax and unwind, as you look out into your garden.
And, wicker is very much a traditional choice of furniture to choose – largely because of its material.
The wood is lightweight and very much resistant to sunlight, so unlike fabric sofas, you can be confident in knowing
your furniture won't noticeably fade.
The use of wicker or rattan furniture inside also helps create more of a flow to the outdoors adding to the calming
nature of the room.
The furniture is usually complemented by a neutral colour scheme of beige and creams to help further create a light and
airy feel.
Many homeowners who adopt this interior design in their conservatory, purchase complementary wicker accessories
including side and coffee tables.
To complete the look – potted plants really enhance the ambience.
---
---
English Country House Conservatory Design
What do you think of when you think of an English country house?
A cosy space, with wooden features and floral prints?
Well, this is exactly what this interior style encompasses.
This cottage style is all about incorporating traditional elements that create warmth and comfort.
Think floral prints, and base your palette on colours from an English garden – soft pinks, greens and cream. You would usually have a mix of three or four colours when it comes to designing your conservatory interior.
Print in general is popular – featuring on wallpaper, upholstered sofas and patterned carpets. Very much the opposite to contemporary design.
As you can tell, there are many elements to consider but these shouldn't be overwhelming.
Make sure you strike a balance between colours, prints and complementary patterns – pairing prints based on their
colouring.
And, when it comes to buying furniture, solid wood such as oak is a favourable choice for items such as tables, cabinets, and shelving. Real sturdy but well-worn pieces are great features to a room.
Finally, enhance the cosiness in the accessories you buy. The layering of cushions and throws on couches
adds that extra level of comfort.
---
---


Small Conservatory Decorating Ideas
How to Make the Most of Your Space (Even If Small)
Don't worry if your conservatory is small, there are lots of conservatory interior design hacks which can help optimise the space. Here's just a few you can try out …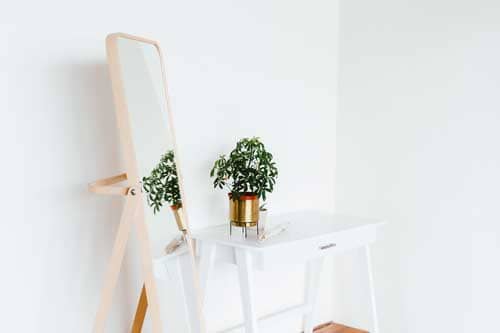 Framed art: If you love artwork, or simply have lots of family photos to hang up, try placing these frames higher than normal. Doing so will naturally draw your eyes upwards, creating the feeling of heightened ceilings.
Floor to Ceiling Curtains: Another way to elongate the walls in your conservatory is through purchasing floor to ceiling curtains. These not only act as insulation, keeping the heat in, they again take your eyes up from the floor to the roof; further elevating the ceiling.
Introduce a mirror…or multiple: Conservatories are advantageous as they are filled with windows which let the natural light in. However, as we all know, they aren't always huge extensions, therefore, to optimise the room available, try hanging mirrors opposite the windows. The mirrors will reflect the light, creating the illusion of more space, while brightening the room even more.
Utilise the corners of your room for shelving: Instead of taking up space on the wall which is often limited, take the opportunity to make the most of the corners in your room. Fitting shelving in a right angle allows you to not only keep your walls clutter free, but allows you to create a real feature in the room.
Conservatory Furniture Ideas (For Large and Small Conservatories)
Multifunctional furniture
With many of us suffering with the issue of having too many things and not enough storage, it shouldn't be the case that your extension is seen as the obvious way to eradicate this problem.
Instead, you can be savvy about the furniture you purchase, buying pieces of furniture which can be condensed in size, or items which have multiple features.
Here's some options to consider…
Sofa beds have very much advanced beyond the days where they were largely foam based, and displeasing to the eye.
Now, most sofa manufacturers can incorporate a bed as a feature within their designs. Allowing your conservatory to double up as a space for guests to stay, as and when required.
And, walking into your room, you would never know this was the case – as the bed is neatly tucked away under the cushions.
Totally worth considering if you enjoy having guests to stay.
---
---
Conservatory Storage Furniture
Secret storage
There are a whole host of furniture on the market which offers hidden space saving features.
Allowing you to conveniently hide the clutter when visitors pop round.
Don't worry, we all do it!
So, we thought it might be useful to share a variety of options for you to consider which each have their own unique benefits.
Tables with storage underneath: There are various types to consider based on what sort of room your conservatory is.
TV units with storage: Perfect for storing your films and any gaming devices you may own as a
family
Multi-functional coffee tables: The perfect place to store books and a magazine if you don't have a rack, alongside coffee mats and throws.
Purchase an Ottoman: This is a real must buy. It's larger than a stool so can double up as an additional seat, whilst offering a great section to store items. The full depth of the ottoman is for storage so you simply lift up the cushioned top and store in it whatever you wish. Decorate this with a few cushions and no one needs to know its secondary purpose.
Foot stool: Again, similar to the ottoman – but more likely to match your furniture. This again hosts a sizeable amount of storage to keep the clutter at bay.
Space-Saving Furniture and Accessories
Nesting Tables: The good thing about these is that they all stack neatly under one another so don't take up too much space. When you have guests round simply pull out the required tables then slip them back away when no longer needed.
Fold away dining tables: If you want to double up your conservatory as an eating space, a fold away table is ideal as its very much a temporary arrangement so doesn't take up a huge amount of room. When you don't need it can also double up as a side board, so you could decorate this with a vase or candles.
A Projector and Pull Down Screen: Some of our customers have really made the most of their conservatories and created a cinema room within their extension. This made us see how space saving this is. So, if your conservatory is big enough – why not consider a pull down projector screen instead of a TV and stand. This way you can free up floor space avoiding the need for additional furniture, whilst making your extension the perfect cinema room to relax in.
As you can see, there are lots of types of furniture you can buy to make the best possible use of your conservatory. All of which either have multiple uses or secret storage – so you can see how it could be well worth investing in.
We would however, advise you stay clear from purchasing large, bulky items of furniture. Regardless of how multifunctional it may be; it will only make your conservatory look smaller.
For more furniture ideas why not check out our Conservatory Furniture Guide?


Must-Have Conservatory Accessories
Once you've decided on your conservatory furniture and wall colour, the fun part starts – buying the accessories to bring your room to life. And, to get you started, we've put together a list of items for you to consider buying…
Conservatory Plants
Your conservatory is a gateway into your garden, so why not bring more of the outdoors… in.
Adding greenery such as plants, helps maximise the outdoor feel and can also provide further benefits, including reducing airborne dust.
So, if having plants means less dust, we say get to the garden centre!
Obviously plants require commitment to keep them alive, so we've decided to share a range of types to suit all homeowners. Here's our line-up…
Low Maintenance Conservatory Plants
Sago Palm (Cycas revoluta): The perfect indoor house plant, as limited looking after is required.
Their green leaves help create a real focal point in your room too. Perfectly suited to light rooms, they only need watering at most once weekly; just simply check to see if the soil is dry or not.
Cacti: Although easy to care for, don't be fooled into thinking this type of plant can be left to its own devices. They do require water, with the amount very much dependant on the season. In spring and summer we advise you water your cacti once weekly ensuring you drain away the excess water. In autumn and winter however, cacti enter a rest period so require reduced watering. Sounds simple enough, right?
Blue Hesper Palm (Brahea armata): Another palm plant but larger in size, so this may be better suited to a bigger conservatory. But, provided you have the space – this plant stands out for sure.
Conservatory Plants for the Avid Gardener
Citrus plants: A potted lemon or lime tree can be a great addition to your conservatory. The bright colours add a pop of colour to the room alongside a fragrant smell. Whilst they work well in the temperatures of your conservatory, they may need additional heating in colder months. They also require regular watering. We would advise standing the plant pot in a tray of gravel to maintain humidity.
Olive trees: Again the olive tree is well suited to a conservatory as they require six hours of sunlight a day, so they are able to take advantage of the natural light on offer. You can choose either ornamental or fruit bearing olive trees, so if you do want it to produce olives, make sure you select the correct type.
Also, it's worth bearing in mind that they can't stay in your home forever, their indoor life is around 8-9 years however.
Plumbago auriculata – This plant is a lovely blue colour, so whilst being nice to look at it also aligns with the
design trends you'll read about later on. They require watering once or twice weekly, alongside an application of all-purpose fertiliser twice a year.
Pandorea jasminoides – Being white in colour (pink inside) these are likely to match most interior colour choices; so a real versatile plant to have. This is strong scented and flowers for the majority of the year, so will look pretty during spring summer and autumn. They do however need watering two to three times a week, though to ensure they stay vibrant.
Conservatory Flooring Ideas
Conservatory Carpets and Rugs
If you're undecided on the flooring you'd like in your conservatory, then a rug is a great way to strike the compromise between hard flooring and carpet.
As they come in all shapes, sizes and materials – you can swap and change as you wish, without having to commit to the costly and somewhat permanent decision that a carpet can be.
A rug can also add real warmth to a space, whilst providing a real talking point dependant on the design and colour you go for.
Selecting a bright or patterned rug can create a fun contrast if your walls are minimalist.
Here's some inspiration for you below.
Conservatory Lighting
A real benefit of having a conservatory is the natural light that you get from morning until night.
Therefore, fitting a main ceiling light isn't really much of a requirement.
You could have this as a real talking point in your room however.
Chandeliers are perfect for adding that wow factor.
Alternatively, consider purchasing a range of free standing lamps, or conservatory wall lights. There are a whole host of design options from the minimalist lamps to statement pieces – it's completely up to you.
Consider having a variety of lamps in varied sizes to not only ensure there is enough light in the room at night, but to also add further design features to the room.
We've pulled a collection of conservatory lighting options together to get you inspired.
Conservatory Blinds
Although conservatories are advantageous in terms of the glass (or polycarbonate) panels let the natural light flow through, it is nice to have some privacy in your room at the end of the day.
So, if you're not wanting to solely rely on curtains, then there is a whole variety of conservatory blinds to choose from, all of varied styles and materials.
And choosing the right blinds can really transform your conservatory.
Here's a few to consider to get you started.
Venetian: A venetian blind is very much a practical and minimalist design to go for, which can be bought in a variety of different colours to suit your taste. They are good as they still allow light in, however they provide you with the privacy you need by covering your windows. If you do however want to let the sunlight in, you can pull the cord downwards and condense the blinds; allowing your window to be in full view.
Roller: This style of blind is very much used for a decorative purpose as there is a whole variety of designs to purchase. They are usually fitted to each individual window which has a real advantage; as you are able to roll each blind up or down to what you require, depending on the level of sunlight you want. This particular type is also very effective for blocking the light out.
Vertical blinds: The benefit of vertical blinds is their draw options; you can change the direction of them to alter the levels of light in your conservatory. They are also light in weight and come in a range of colours, so perfect to fit in your conservatory.
---
---
Conservatory Interior Design Trends for 2020
Whether you follow design trends or not, you're likely to end up buying something 'on trend' without knowing; as most interior shops push the latest designs through the new products they sell.
So, when looking at 2020 and beyond, you may want to consider some of the below when deciding on your conservatory décor.
Adding Varied Textures to your Interior
This trend is very much about introducing varied materials and textures to your interior, as this helps add greater depth to your design.
In particular wicker and rattan furniture have become a prominent feature of this trend. Which conveniently is already a popular choice for conservatories – as they help create that 'summer house' feel, whilst also being light in colour, and weight.
So, now's the time to upgrade your existing furniture – or add some wicker pieces to your current décor.
In addition to this, you'll have probably seen the rise in textures such as velvet and metallics.
Velvet furniture adds a real contrasting piece to your room regardless of if you purchase a statement armchair, or full three-piece suite.
Metallics are mostly seen in the accessories you buy, as well as being subtle elements of furniture.
As you can see from our board, metallic is used well for photo frames, lighting and individual pieces of furniture such as side tables.
And, it looks like this trend of texture is likely to move into 2020 and beyond – with pom-poms, fringed accessories and knitted textures also featuring in the market.
Get inspired below…
---
---
Bringing the Outdoors In
Plants in general have been a big feature in interior design for a while, and still continue to have a strong presence in 2020.
Bringing the outdoors in is very much themed around adding greenery and natural elements to your interiors.
Foliage is certainly 'on trend' right now.
Also – as mentioned already, keeping plants in your home can provide some real health benefits.
Plants not only improve the air quality you breathe, but are also proven to help improve your mood and reduces stress levels.
So, why not consider filling a bare corner with a leafy plant or have hanging plants from shelves in your conservatory?
To make it easier for you, we've already shared a range of conservatory plants to purchase, and it's clear you don't need to be a keen gardener to keep them.
Just purchase some of the low maintenance plants we've suggested.
In addition to plants, you may want to add some natural materials to your conservatory.
You could add stones to a vase with a feature plant inside, or if you're a fan of DIY, upcycle some wooden pallets to create a quirky coffee table.
The options are endless.
---
---
Tropical
Not a trend for the colour shy, tropical is all about prints, palm leaves, exotic plants and brighter colours.
The green leafy designs again help bring the outdoors in, and are a core feature of this trend.
The tropical theme of palm leaves is very often paired with subtle pinks to help take your interior design to the next level.
Animals such as flamingos and toucans, alongside tropical fruits such as pineapples, can also be seen in many accessories and prints, including lamps, wallpaper and cushions.
As bold as it is, you don't have to go to extremes when it comes to embracing this trend however.
Purchasing and framing a palm leaf print alongside adding a pop of colour in the cushions you buy, would still be effective.
As even the subtle tropical hints can add a stylish element to your room, giving it a new lease of life.
---
---
Considering Your Well-being in Your Design
We are now in an era where well-being is very much a popular topic to talk about, so it's no surprise that well-being within your home is a conservatory interior design trend this year.
I think we can all agree that a happy space makes for a happier mind – so why not channel this in your décor?
Creating an area which makes you happy and boosts your mind-set can only seek to have positive effects on yourself and those around you.
You may want to add bright and vibrant colours to your walls, or alternatively calming tones to help you relax.
Printed quotes are also popular to frame and hang on your walls – helping to kick start your day with a little extra inspiration.
Anything that brings joy to your life and helps calm your mind is key to this trend.
Take inspiration from these interiors.
---
---
Stylish Seasonal Touches
Rotating a few key aspects of your conservatory interiors throughout the seasons can keep the space looking fresh and stylish. In spring and summer, fresh white and blue palettes come to the fore year after year and look particularly charming in a white conservatory. Try a Meditteranean touch with bright whites and fresh cobalt blues with embroidered details, or go classic French with nautical navy stripes. Something as simple as changing cushion covers, a fresh vase of flowers and rotating a few pictures and frames can really make a difference to your conservatory decor. As the weather cools, get snug and cosy with warming neutrals. Bright colours can often look stark in a conservatory, so we recommend trying softer taupe, camel, beige, cream and caramel hues. If you want to add a pop of colour here and there, rich jewel tones (think ruby, emerald, amethyst) look inviting and nod to the celebratory season ahead. Throws, cushions and pouffes make things really cosy and nod to recent trends of mixing textures such as wool, velvet and faux fur. Year round, a large mirror helps to bring more light to the space.
Bringing Your Conservatory Decor Ideas Together
If you're not sure where to start with trends or trying to incorporate your personal style or taste within your conservatory interior ideas, we recommend sticking to a rule of three when it comes to your colour palette. A pretty foolproof method is a rule of three – you can try more colours if you're confident, but this is a good foundation to start from.
If you love colour throughout your home or want to feel energised in your space, try choosing one neutral and two brighter accent colours. Alternatively, if you prefer muted tones or want your conservatory to feel calming, try two neutrals and one accent. For example:
Brighter colour schemes for statement conservatory decor
White, navy and crimson red

Tan, orange and cobalt blue

Grey, mustard and navy blue

Cream, fuchsia pink and forest green

Black, white and bright yellow

Brown, forest green and teal
Netural colour schemes for calming conservatory decor
Black, cream and blush pink

Beige, camel and white

Cream, grey and sage green

Grey, terracotta and slate blue

Brown, cream and rust

White, grey and duckegg blue
The Ultimate Conservatory Interior Guide
We hope our guide has given you enough inspiration to get decorating your conservatory, transforming it into a space you can be proud of, and ultimately enjoy relaxing in.
And, like most of us, you're likely to change your mind again a few years down the line; so there's nothing stopping you going back to explore conservatory ideas for even more inspiration when you wish.
So on that note we'll let you get started. Have fun experimenting with different design ideas and furniture options!