The uncertain property market is encouraging homeowners to stay put and, instead, get creative with affordable home improvements. Whilst the internet can provide some fantastic renovation inspiration, if you're unsure of what to budget, dithering on which project to tackle first, or simply lacking in DIY confidence, then getting started can be tricky.
Luckily, our nationwide survey of 2,000 Brits has uncovered which aspects of the home are of most importance when house-hunting1. So, to help homeowners prioritise and invest their cash in the most valuable projects, DIY and property expert Michael Reading from Housetastic.co.uk shares his insider tips on five DIY renovations — all under £5,000.
1. Gardens are top of the to-do list
Having outside space to call our own is top of the nation's property wishlist, with more than half (52%) of survey respondents choosing an outdoor space or leafy garden as a priority, so tending to your outside space is a great place to start.
Here are Michael's top garden DIY tips:
Lay artificial grass
"Artificial grass is the best and easiest way to achieve a beautiful lawn that requires very little maintenance. Modern faux grass varieties are extremely realistic, allowing you to achieve a perfect-looking lawn. Laying artificial grass is fairly straightforward and won't require much upkeep in the long term."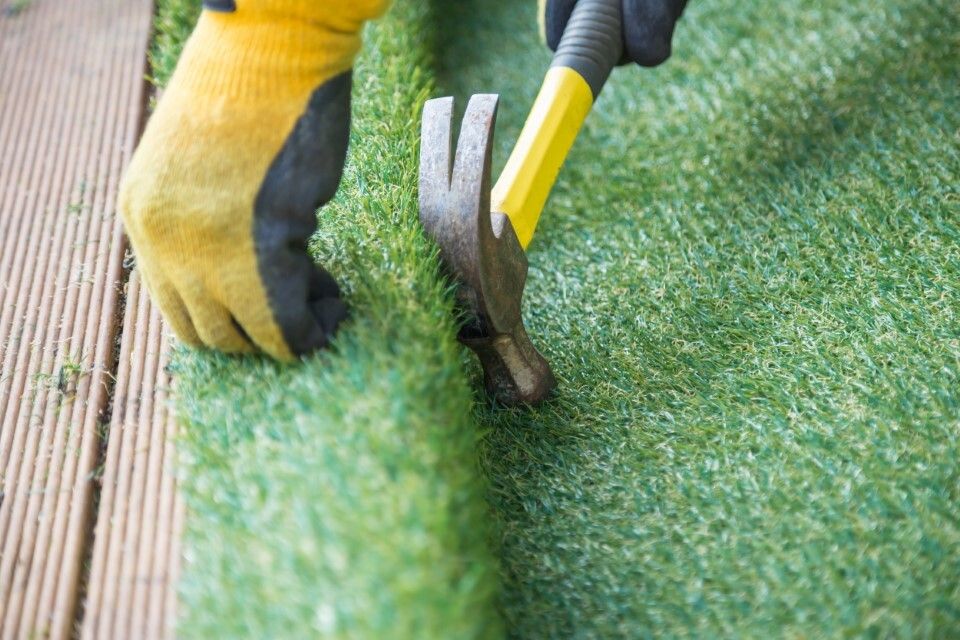 Build planters
"Pots and planters are a great simple and effective way to keep your garden looking aesthetically pleasing. Plus, you can add some colour to your garden with an array of various plants and flowers. You can also upcycle pots and planters with some paint to provide a unique and beautiful look. You can buy pots and planters from most DIY and gardening stores. If you want to get crafty, you can also build your own planters and pots from recycled materials." 
Add lighting
"Solar lights are great for the garden as they don't require electricity or batteries to run. There are so many options available to buy now, so it's easy to find lights that suit every garden. The right garden lighting can provide a professional appearance and can also provide practicality so you can use your garden safely for more hours of the day. Choose a range of lights and you'll notice a huge difference in your garden's appearance when the sun goes down."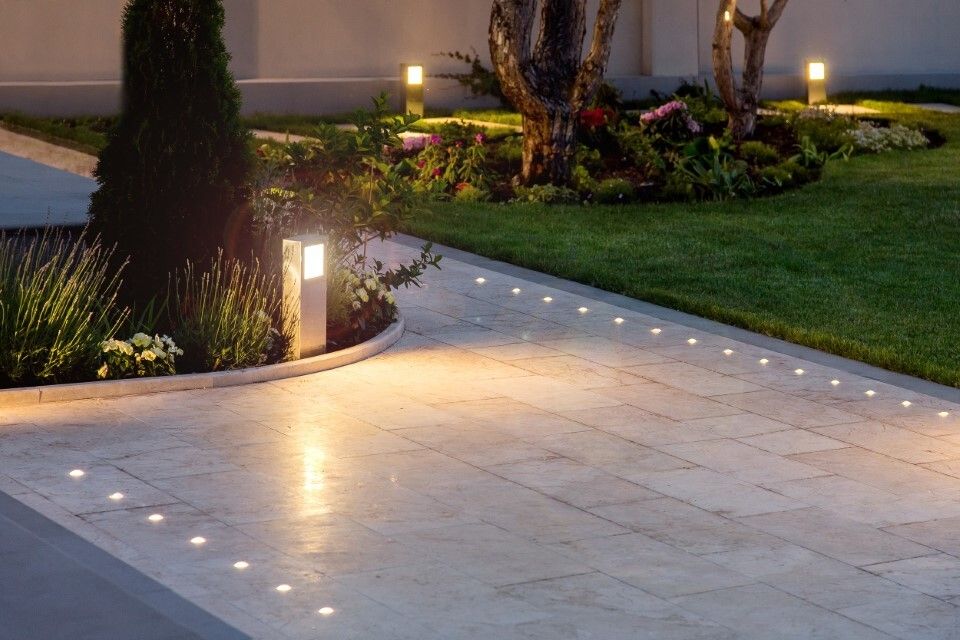 Pressure wash the patio 
"If you have a patio in your garden, you can greatly improve its appearance by giving it a good cleaning with a pressure washer. Even if your patio doesn't look dirty, give it a go over with a pressure washer and you'll notice a difference. Pressure washing your patio can make it look as good as new."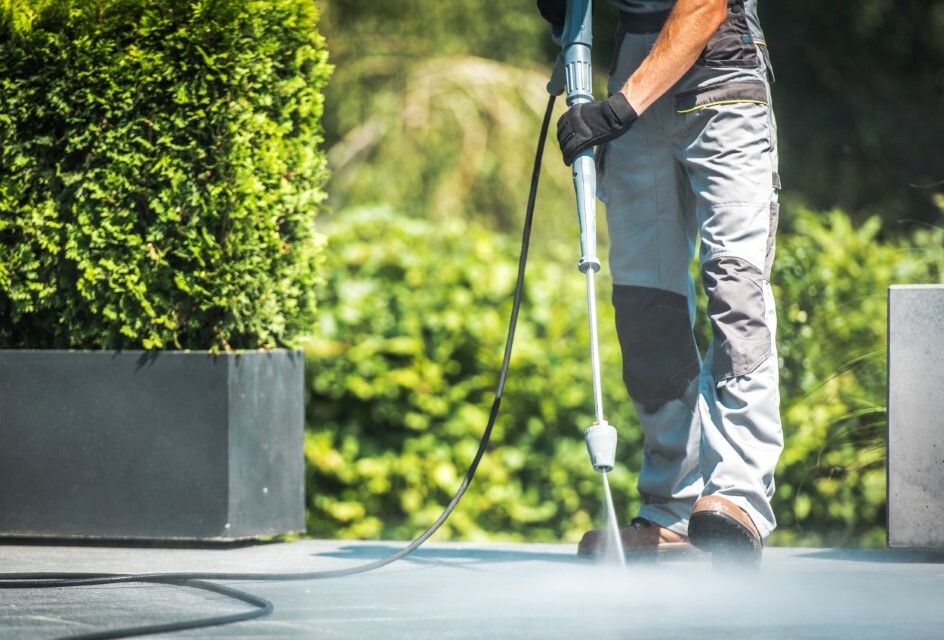 Upcycle your outdoor furniture
"If your outdoor furniture is looking a little old and tatty, you may want to consider upcycling it. Instead of forking out on brand new furniture, you can give your existing furniture a new life. Consider a lick of paint to greatly improve the appearance of your existing garden furniture."
2. Give your windows a glow-up
Single-pane windows can lose a significant amount of heat, resulting in cold homes and higher energy bills during the winter. So, it's no surprise that double glazing comes in third (39%) after a driveway or parking space (43%).

Want to give your windows a glow-up while sticking to your budget? Let's dive into Michael's favourite DIY tips for improving the appearance and the insulation of your windows: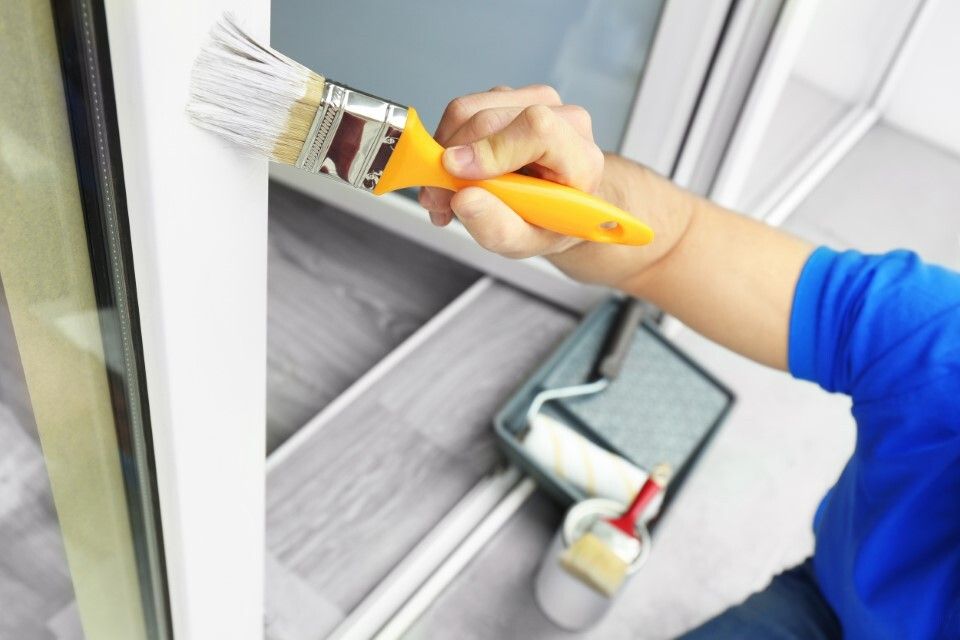 Paint wooden window frames
"If you want to improve the appearance of your double glazed windows, you can paint your wooden window frames."
Install curtains or blinds
"If you want to make your windows look appealing, you should consider investing in some good quality window dressings. High quality curtains or blinds that match with the room's décor can make a huge difference in the overall appearance of your windows."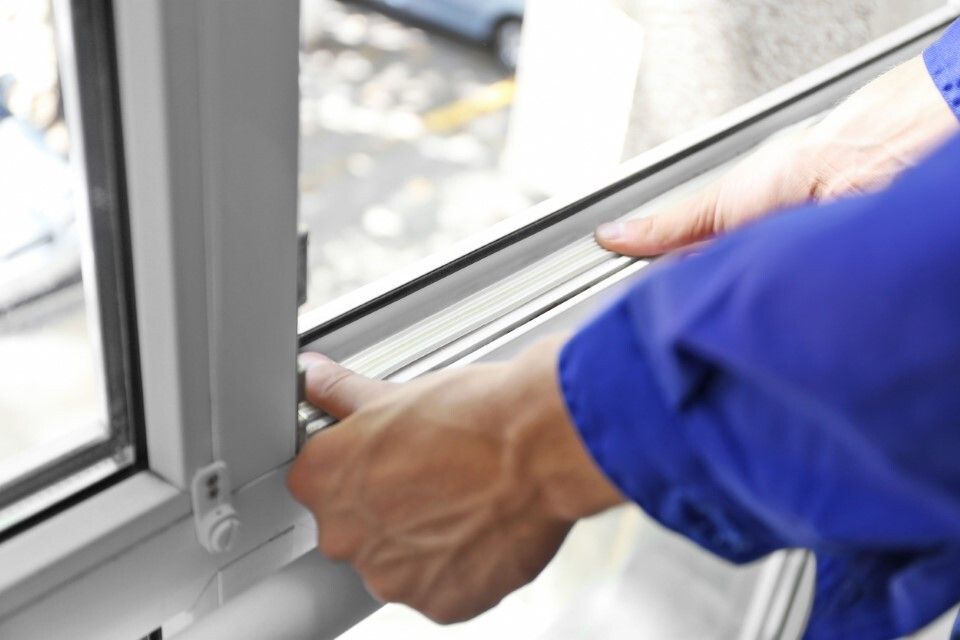 Draught-proofing
"Draught-proofing your windows can help to keep the heat in and, therefore, results in your home being more energy efficient. You can easily draught proof your home with draught proofing strips. Make sure you choose strips that are the right size so they fit in the gap in your window. If the strip is too small, there will still be a gap so it won't be completely effective and if the strip is too big, it will get crushed and you may struggle to close the window. If your windows don't open, you will need to use a silicone sealant."  
3. Utilise the spare room
Next on the 'must-haves' list is a spare room (32%).
Michael's advice for making use of the spare room is to:
Create a home office
"If you work from home full time or even if you just work from home occasionally, a home office is a great use for a spare room. You can find desks that are suitable to fit in any space, no matter how large or small your spare room is. You can choose from a floating desk that is fitted to the wall or a freestanding desk that you can place in a convenient spot in the room. Adding some plants to a small office space is a great idea as this can bring some life into the room without making it feel too cluttered or overwhelming. "
Create a playroom
"A playroom for the children in your home is a great use of a spare room. This is a simple idea that doesn't take much to achieve. Consider installing some useful storage options where you can store things like toys, books, games, and anything else that your child may use in the room. Add colourful accents to make the room fun. Depending on how much space you have in the room, you could add a small bed to the room which would be great for when your child wants to have a friend over for a sleepover."  
Add a home gym
"It can be difficult to find the time and motivation to hit the gym, particularly when it comes to modern busy lifestyles. However, adding a home gym could be the solution to help you get motivated and you can make your home gym as simple or as advanced as you like. When you walk past your treadmill and other workout equipment every day, you will find it difficult to find excuses!"
Rob Smith, General Manager of ConservatoryLand adds, "If budget allows, adding a purpose built conservatory is also a more affordable way to add floor space when an extension or loft conversion is not in budget — and you can get an instant price estimate using our online quote engine. A conservatory was also voted eighth by Brits in our home-buying must-haves survey!"
4. Maximise natural light
32% of Brits also said lots of natural light was a priority on their must-have list.

Here are Michael's simple tips for maximising natural light in your home:
Paint your eaves white
"Eaves or soffits are the parts of the roof that overhang your property. They are either left as open eaves, or they are covered up with a horizontal soffit. Regardless of which type you have on your property, these roof sections can reflect natural light into your home. If you paint your eaves white, this is a simple but effective way to boost the amount of natural light that flows into your home. Even if the colour of the outside of your home is different, you can still paint your eaves white. The eaves are angled towards the house, so painting them won't have any effect on your home's kerb appeal. You will usually only see the eaves from inside of the house through a window."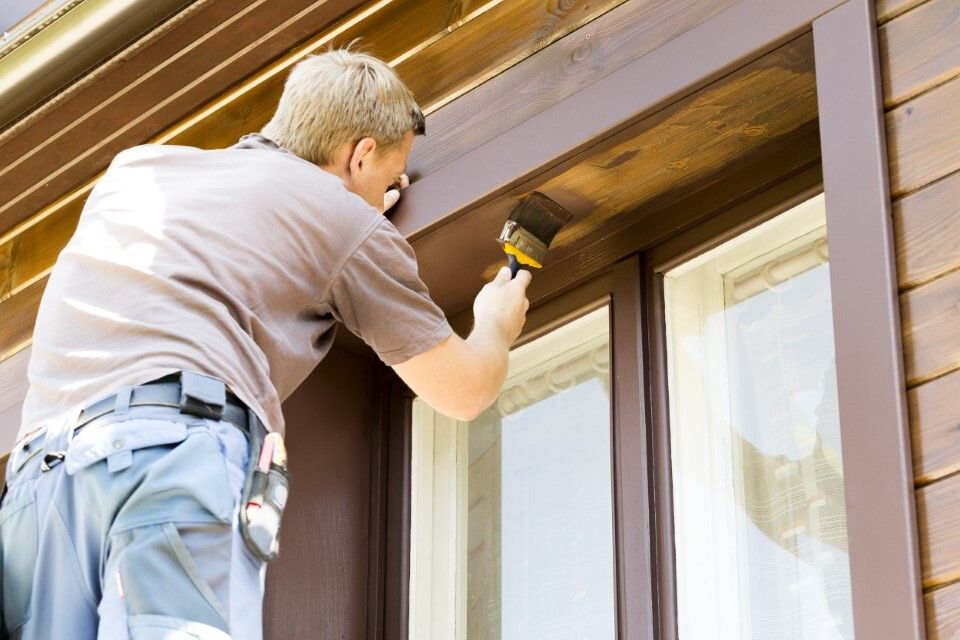 Choose gloss paints for the walls
"The higher the levels of gloss in your wall paints, the more light will reflect from the walls and into the room. Even if it is the same shade, more light will bounce off a wall painted with a high gloss paint than a wall painted with matte paint. If you have a particularly dark room in your home that doesn't get much natural light, gloss paints would be the best option for encouraging the light to flow. "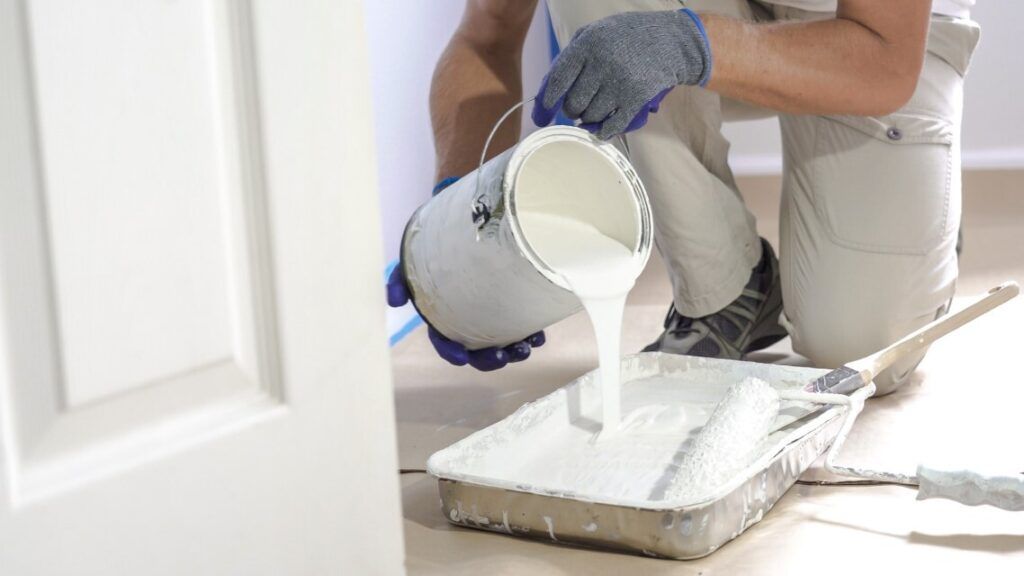 Add reflective or glass tiles
"Glass tiles are a perfect option for kitchens and bathrooms as they are the next best thing to installing mirrors. In the right lighting, glass tiles can reflect almost 100% of the light that hits them right back into the room. If you are not a fan of glass tiles, highly glossy ceramic tiles, or metallic tiles, can produce a similar type of effect. Alternatively, consider installing a metallic splashback in the kitchen – this is not only very effective in reflecting natural light into the room, but it is also very trendy."
Make use of mirrors
"Mirrors are one of the most effective ways to reflect more light into a room. Mirrors are not only great for reflecting natural light around the room, but they are also highly decorative, functional, and can also help to make a room appear much bigger. "Using mirrors in the right places can help disperse any existing natural light that is flowing into the room. If you want to increase the amount of natural light in your home, hanging mirrors is highly recommended. Invest in some good-quality, decorative mirrors that you can place in various areas around the home."
5. Step up your storage options
Lots of storage (31%) came in sixth place as people search for solutions that will help them organise their homes. If you're lacking storage options, Michael suggests these three storage ideas:
Use the space under the stairs
"If your home has a staircase, one of the best things you can do is make the most of the empty space underneath the stairs instead of leaving this area as an unused space. There are many ways in which you can make use of this space. Consider adding some shelves for displaying books, ornaments, or other things in the home. Alternatively, add a storage unit to this area underneath the stairs. If you want to go a step further, you could also choose to install a small cupboard under the stairs for storage."  
Create DIY shelves
"Shelves are very important if you are struggling for storage space in your home and it's very easy to create your own – all you'll need is some wooden boards and a drill. Paint or stain them in any colour you wish to really make the shelves your own. If you choose floating shelves, you can create a lot of extra storage space without taking up any floor space."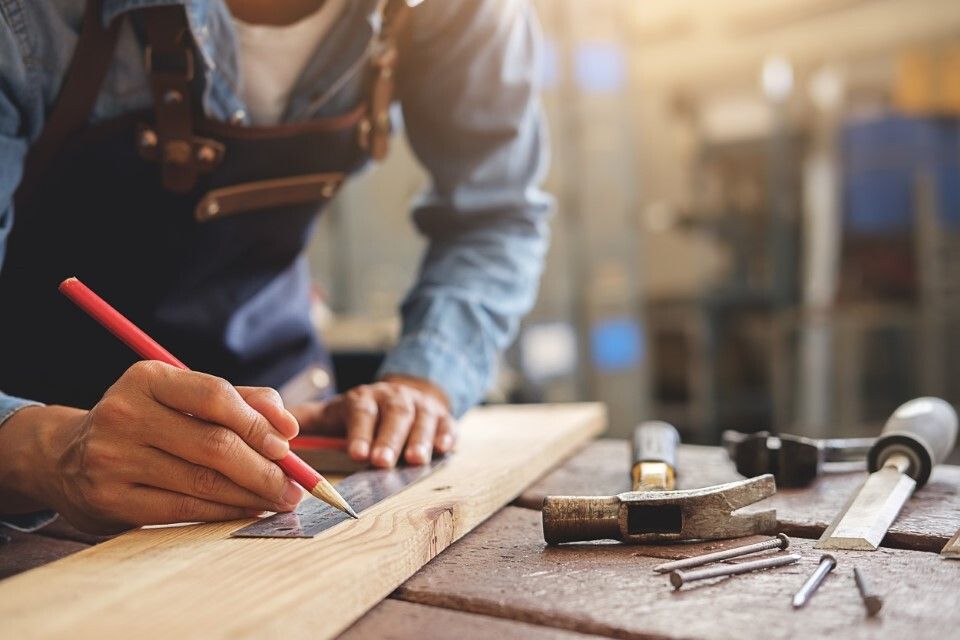 Upcycle larger furniture items for storage
"If you want to get some larger storage solutions in your home, you may want to consider purchasing some large furniture pieces and upcycling to suit your home's style. Places such as Facebook Marketplace and eBay are great for finding second hand furniture. Alternatively, look at charity shops for larger furniture pieces. Then, you can bring these items home and sand them down before painting or staining them. You can even alter them slightly to provide additional storage such as adding sections to larger cupboards or drawers which will help you organise your items much better."
Methodology & sources
Censuswide 'Dream Buying List for First Time Buyers' survey on behalf of ConservatoryLand  – UK nationwide sample of 2,003 [June 2022]