A conservatory is a cost-effective way to add space and light to your home. Available in a variety of sizes and shapes, they suit all house types, including bungalows, new builds and period properties.
With a high-quality and affordable extension, you could make the most of your outdoor space and create a light-filled room the whole family can enjoy. And if you pick the right size and style that complements your home, conservatories are worth the investment.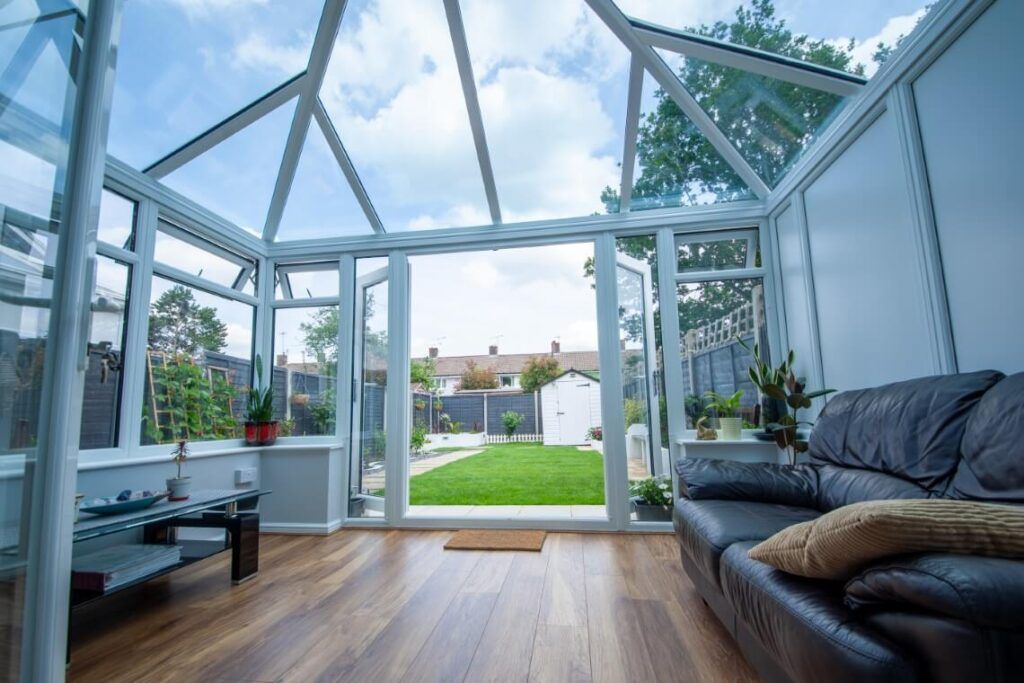 Benefits of adding a conservatory to your home
More space
Adding a conservatory to your property increases the size of your living space and enhances your surroundings with a beautiful structure which allows in plenty of natural light.
If your family has outgrown your home or needs more space to relax or work in, a conservatory could be the answer. And not only does a beautiful new room transform your living area, conservatories are often cheaper alternatives than moving to a new property.
Add value to your home
A conservatory is a fast and affordable way to upgrade your property. An extra room could even add value to your home, offering a return of up to 108 percent, according to ThisIsMoney.co.uk.
Make the most of your garden
With a new sun-filled room that overlooks your garden, you can enjoy outdoor views — come rain or shine. And if you have an unused patio or With a new sun-filled room that overlooks your garden, you can enjoy outdoor views — come rain or shine. And if you have an unused patio or
Multi-purpose room
Conservatories are a great way to expand your living space. Your guests will not only be impressed with your modern extension, but will also make use of it.
They're ideal settings for hosting dinner parties or enjoying afternoon tea with friends. And with many of us facing a future of remote or flexible work, now could be the perfect time to add a conservatory home office.
From a gym to a dining room, you could use your new space in a number of ways. For more ideas, check out our list of eight ways to use your conservatory.
Use it all year round
A new conservatory can do big things for your home. You can create a stylish room that has comfortable temperatures all year round, whatever the weather.
Historically, a conservatory was unusable in cold winter weather. Thanks to today's high-quality materials and expert building methods, it's possible to heat your conservatory through under-floor heating or standard radiators. You can even choose blinds to keep the sun out during the summer and help insulate your space when the temperature drops.
Choosing the right conservatory
Choosing a conservatory for your home will depend on your preferred size, style and colour. You'll want to consider a design that both fits and complements your property.

A conservatory project is a large home improvement, so you want to make sure you get it right. That means investing in a build that suits your needs. If you're looking for more living space to house a dining table and entertain guests, consider a size and style that will fit your furniture.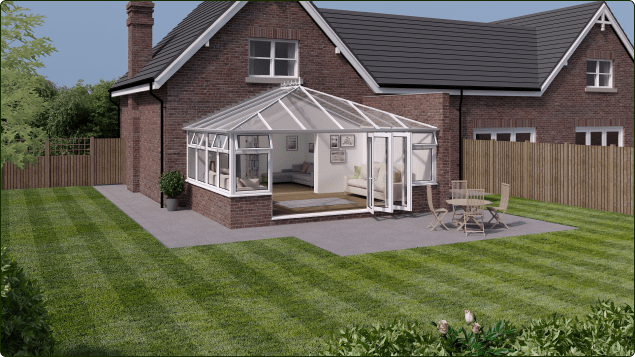 Design your dream conservatory
We pride ourselves on helping make our customers' conservatory dreams a reality. Use our quote engine to create yours today.