Back to list
If you've got an old conservatory that needs a little TLC, you might find that you spend half your time splashing your hard-earned cash on all sorts of repairs.
But, the question is – when is it no longer worth the money?
You might find that your current conservatory is actually beyond repair. Which means the burning hole in your pocket is there to stay – at least while you persevere with the conservatory in its current state.
If you're still to be convinced on what to do next with your conservatory, then this might be a useful place to start weighing up your options.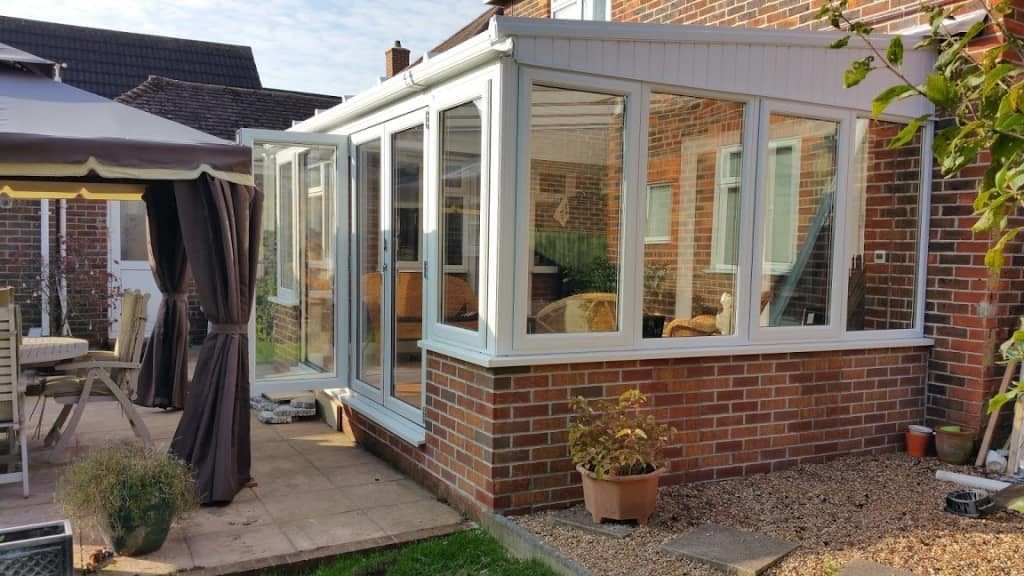 How long does a conservatory last?
So, just how long does a conservatory last?
Believe it or not, conservatories do have a 'shelf life'. It might be hard to believe, since conservatories are generally built to age alongside the main property – but unlike a house, an old conservatory is likely to succumb to wear and tear as it gets older.  
For some older conservatories, the life expectancy tends to be around ten years, but as more modern materials have come to the forefront of conservatory installation – the normal life expectancy for a uPVC conservatory for example, is in excess of 25 years.
Now, a lot of things can happen in that time. Even if it was well-built at the installation stage, your conservatory has to put up with everything Mother Nature throws at it over quite an extensive period. You'd be surprised at the level of damage that the weather can cause – even to modern conservatories.
Of course, not all damage is caused by the weather – as accidents and other unfortunate events can happen. While some damage can be put down to wear and tear, other damages can have more serious repercussions for the conservatory.
For example, if there's extensive damage to the roof, you might be weighing up the possibility of getting a new replacement conservatory roof.
How much does a replacement conservatory roof cost?
If you're constantly paying out for conservatory roof repairs – it might be time to think about replacing the roof altogether.
Roof damage can be caused by anything from hailstones to falling branches, and even the sturdiest of roofs can be affected if the initial building job was below-par.
It's likely that most repairs made to a conservatory throughout its lifecycle will be due to roof damage – especially for older conservatories, with a polycarbonate roof.
A few minor polycarbonate conservatory roof repairs might be something you'd put up with in the short-term, but if the same problems persist, you'll need to think long and hard about continually spending money on patching up a roof that's only going to get worse.
While a complete roof replacement might seem quite a drastic move in contrast to a handful of small repairs made on a fairly regular basis – you might find that it's a better option in the long-run.
In terms of cost, a conservatory roof replacement can range from £2,000 – £5,000+ depending on what type of conservatory you have.
When is a conservatory roof replacement not worth the money?
It's worth bearing in mind that a conservatory roof replacement might be out of the question if the conservatory is particularly old and worn out.
For example, if the existing frame has been in place for many years – there's a chance that it wouldn't support the new roof properly. Also, if you have a thermal retention issue in your conservatory, a replacement roof might not be a guaranteed solution in this case (as you could be losing heat through other parts of the conservatory).
You don't see them as often nowadays, but frames made from wood are particularly susceptible to wear and tear. So, a new roof could be especially problematic in this case.
There's no point spending a lot of money on something that isn't going to work. Therefore, it might be more realistic to maintain your old conservatory in the interim while you explore the potential of getting a new conservatory.
Most minor damage to conservatory roofs is straightforward to deal with. Rubber and silicone sealant between roof sections can disintegrate and lose its potency over time.
If you're looking for a quick fix to solve this issue – here's what to do if your conservatory is leaking.
Purchasing a new conservatory
We understand that it might be too expensive and disruptive to just go out and buy a new conservatory right now.
Besides all the time and effort that goes into dismantling a conservatory, you'll need to pay for the new materials and perhaps hire somebody to erect it on your behalf.
However, if you're sick of making trivial and costly conservatory repairs – now might be the right time to cut your losses and upgrade.
When you purchase a DIY conservatory with us, it's guaranteed for 10 years. So, we'll cover any unlikely issues that might arise within that time – making sure your conservatory is always an ideal place to spend quality time.
Get a free quote today – who knows, you might be surprised by what you can afford.