If you have an old, much-loved conservatory, you may find yourself spending time and money on various repairs. But when are conservatory repairs not worth the cost?
In this guide, we'll explore some common conservatory issues, conservatory repairs and whether quick fixes are worth the money.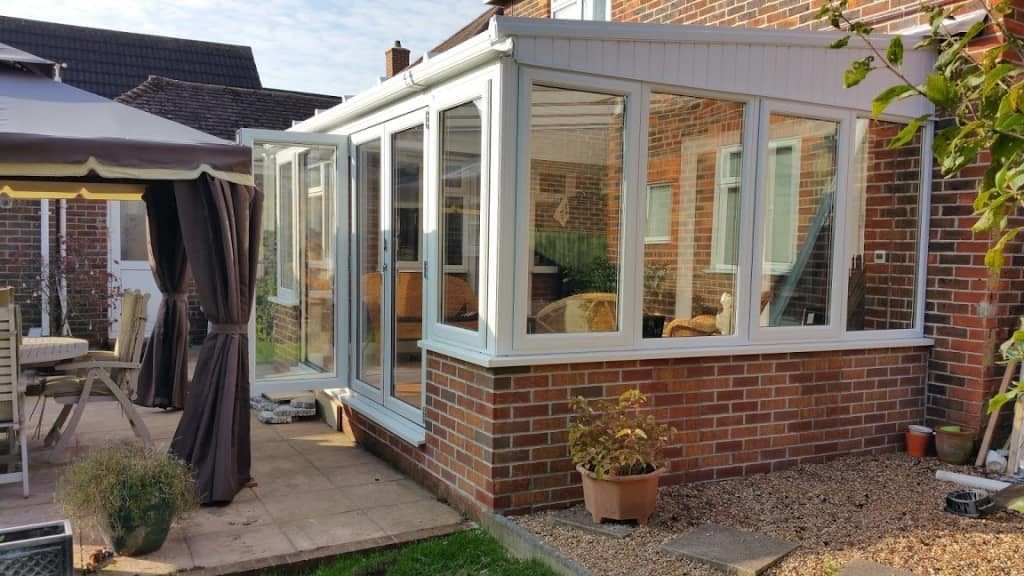 How long does a conservatory last?
A conservatory is susceptible to wear and tear as it ages.
Some older conservatories have a ten-year lifespan. Thanks to modern materials, the average life expectancy of uPVC conservatories can exceed 25 years.

However, even modern conservatories can sustain damage from the elements or accidents. This can impact their lifespan, so it's important to carry out regular maintenance and repairs when needed.
For more information, visit our guide on how long does a conservatory last?
What are some common conservatory issues?
Conservatories can experience general wear and tear, particularly those that are reaching the end of their lifespan.
Conservatory door frames are prone to warping or cracking over time, which is a common problem. You can help to extend the life expectancy of your structure with regular conservatory door repairs as needed.

At ConservatoryLand, we offer a 10-year guarantee on all purchases. This protects against discolouration, warping and cracking, giving you peace of mind your conservatory is built to last.
Conservatory guttering may also develop issues as your extension ages, and regular maintenance and conservatory gutter repairs can extend the life of your conservatory.
For more information, visit our guide on how to tackle conservatory guttering problems.
Conservatory roof repairs
Hailstones and falling branches can cause conservatory roof damage. That's why repairs to a conservatory roof are essential.

Roof damage might result in leaks or heat retention problems if not resolved. 

Rubber and silicone sealant between roof sections can also disintegrate and lose its integrity over time. It can help to extend the lifespan of your conservatory if you stay on top of maintenance and roof repairs.

Typically, most repairs made to a conservatory throughout its lifecycle will be due to roof damage, especially for older conservatories with a polycarbonate roof.
Minor polycarbonate conservatory roof repairs can be resolved without the help from professionals. 
If the same roof problems continue, you should determine if the repair costs are worthwhile. In addition, if the roof has been severely damaged, you may want to consider replacing it.
When is a conservatory roof replacement not worth the money?
Typically, minor damage to conservatory roofs is straightforward to fix. If you're looking for repair tips and idea, read our guide on what to do if your conservatory is leaking.

You should bear in mind that a conservatory roof replacement might be out of the question if the conservatory is old.
If the existing frame is more than a few years old, there's a risk it won't be able to support the new roof. Because heat might escape through other areas, a new roof may not be enough to fix a thermal retention problem.
Wooden conservatory frames are especially susceptible to wear and tear. As a result, installing a new roof would be risky.If you determine that your old conservatory is beyond repair, it's worth considering replacing it.

You can save money on maintenance by upgrading your old conservatory to a bespoke, modern installation that is built to last. Find out more about our replacement conservatories.
Purchasing a new conservatory
We understand the importance of long-lasting conservatories, and that's why we offer a 10-year guarantee with every purchase. If you have any questions about what conservatory is right for you, get in touch with our team today.

Feeling inspired to learn more? Download a free brochure and explore our range of conservatory styles and customisation options.