Back to list
One of the things we love about our conservatories is that they make great sun traps – particularly in summertime. But there's a fine line between enjoying the warmth and feel of natural light and having to squint through intense sunshine or, worse still, not being able to sit in your conservatory due to the heat.
Luckily, help is at hand. Conservatory glass film and solar glass can both reduce glare from outside, while still letting natural light in. The result? A comfortable conservatory you can enjoy all year round – whether you want to read, work, watch TV or just relax.
But which option is best? Read on to discover the pros and cons of conservatory glass film and solar glass, and find out which is right for you and your needs.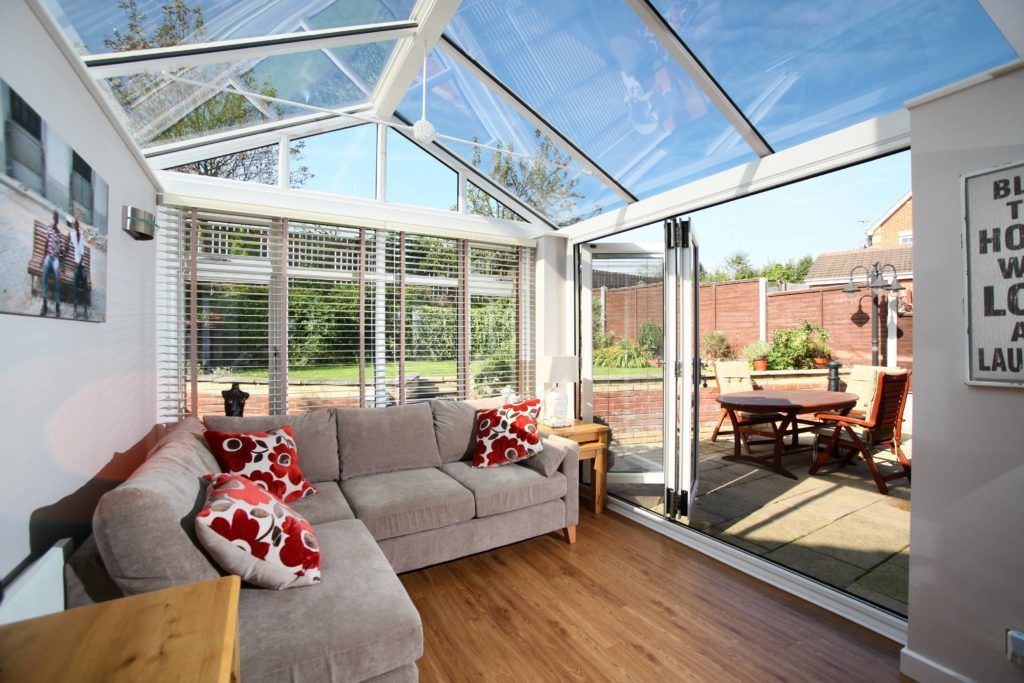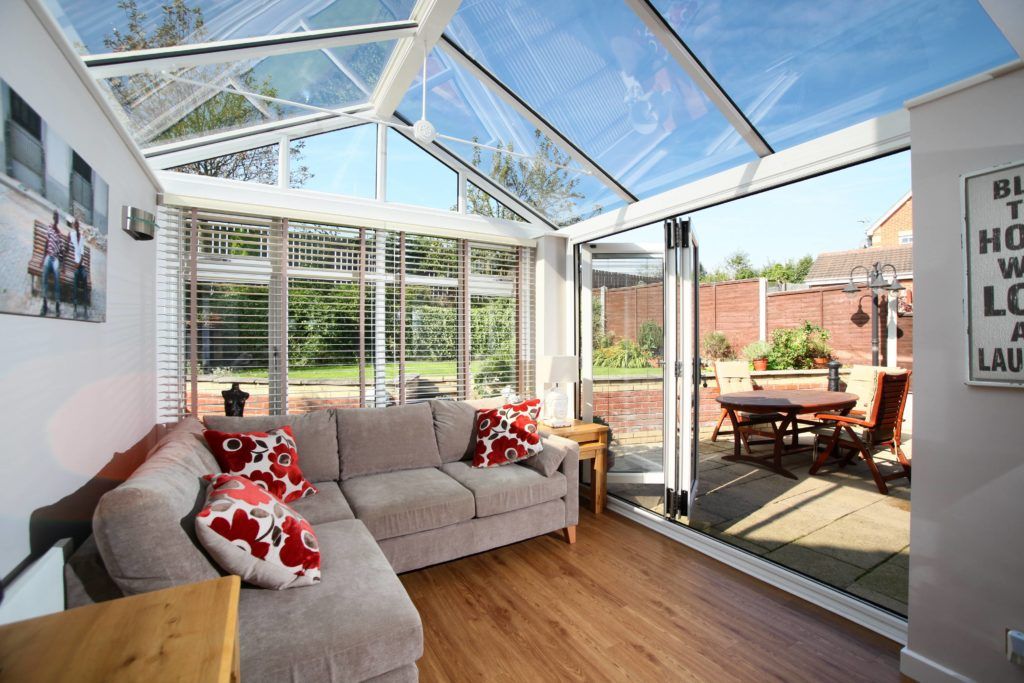 Conservatory glass film
A clear conservatory window or roof film can be added to your existing conservatory glass, to help reflect heat from the sun and regulate the temperature inside.
Pros
It can reduce solar heat, which will make the temperature more comfortable
Conservatory window film lessens how much sunlight comes in through the walls (handy if you're trying to concentrate on a TV or computer screen)
It helps protect your furnishings against sun damage (such as fading and discolouration)
Conservatory roof film is cheaper than having a new solid roof fitted
Cons
It's potentially not as effective or long-lasting as solar glass
Not all glass films are compatible with all conservatory windows and roofs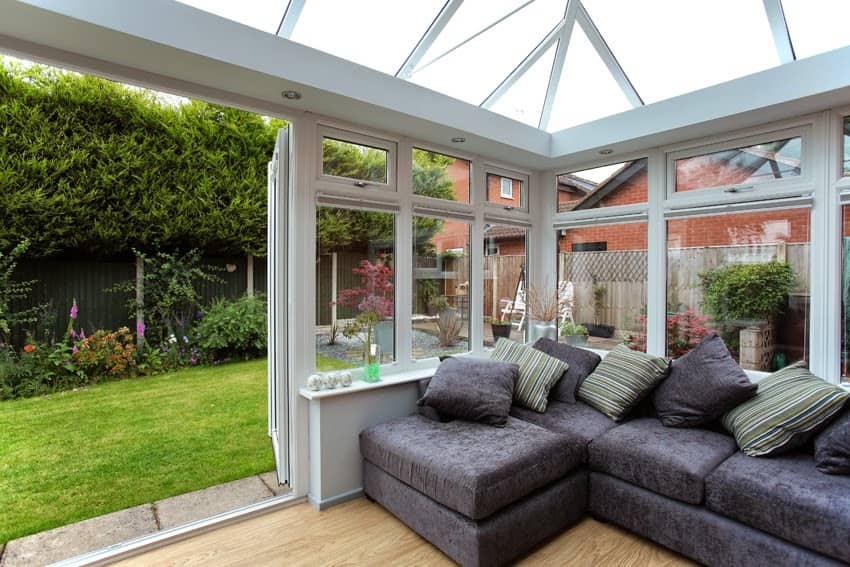 Solar glass
Like film, solar glass controls how much heat gets in and out of your conservatory. Our blue self-cleaning solar control glazing can be used on windows, conservatories and glass roofs.
Pros
It harnesses UV rays from the sun to activate it's self-cleaning function – this works even on rainy or cloudy days
Its effective solar control stops heat building up in your conservatory while still letting natural light in
Solar glass is much quieter than polycarbonate roofs in rain or hail
As with glass film, solar glass helps reduce the glare on TV and computer screens, and protects furnishings from fading and discolouration due to sun damage
The glass has an attractive blue hue
Cons
It can be more expensive than glass film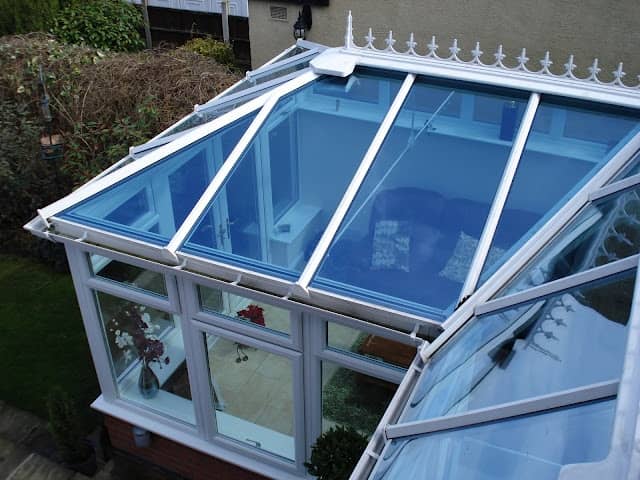 Download a brochure
If you want to find out more about installing a conservatory with solar glass, or replacing the glass in your existing conservatory with our blue self-cleaning solar control glazing, simply request a brochure or speak to a member of our team for a free personalised quote today.