Warmer and more insulated than ever, modern conservatories provide a bright and comfortable living space.
However, even the most energy-efficient conservatory feels the chill during winter without heating.
That's where a heating solution comes in. Heating options vary, from underfloor heating to electric heaters. One energy-efficient option you might want to consider, which doesn't require gas or electricity, is a log burner.
Conservatory log burners are popular because they look attractive and provide a powerful heat source — transforming your space into a cosy snug when the temperature drops.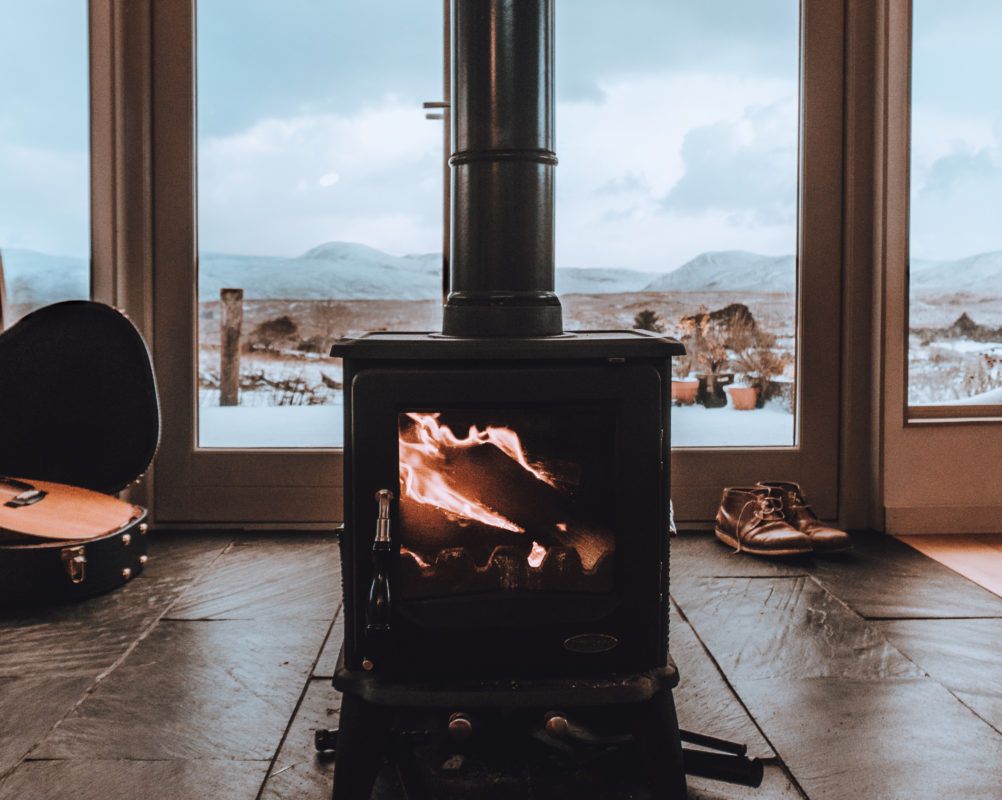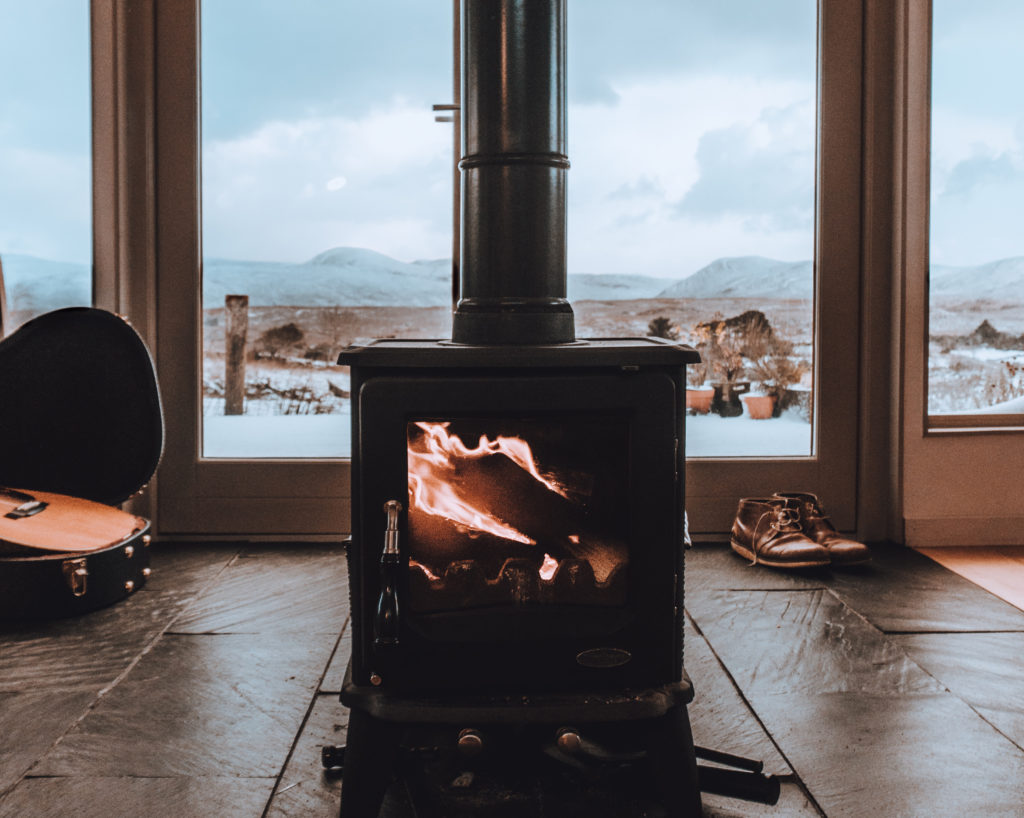 The advantages of a log burner
There are plenty of benefits to using a log burner to heat your conservatory, including:
Powerful heat source – warms the room quickly and efficiently.

Comfort – creates a cosy, snug space to enjoy when the temperature drops.

Cost-effective – helps to save money on energy bills, as wood is typically cheaper than gas and electricity.

Attractive – available in various designs, often becoming a focal point in the room rather than something hidden like a radiator.
Planning permission and building regulations for a log burner in a conservatory
Planning permission is not generally required providing that the log burner's flue does not extend more than one metre above the highest part of your home's roof.

If you live in a listed building or a designated area, you should check with your local authority whether you require planning permission to install a flue on your home.

Even if your log burner does not require planning permission, you must ensure it adheres to building regulations.

For more information on the regulations and guidance for installing a log burner, visit Planning Portal.
Installing a wood burner: what to consider
Installing a wood burner in your conservatory requires careful research and planning to ensure that it is installed safely and according to building regulations. Some important things to consider include:
Stove size

– to maintain a comfortable temperature in your conservatory, choose a stove with the appropriate kilowattage for the room size. Various free online calculators can help you determine the kW you need.

DEFRA stove

– if you live in a

smoke control area

, you must choose a DEFRA Approved stove that is more efficient and better for the environment.

Chimney

– you'll need to install a flue to allow smoke and waste gases to exit your home. This insulated flue, also called a twin flue, goes through your conservatory roof. Generally, a pane in the conservatory's roof is cut for the flue to pass through.

Log burner position

– building regulations state that if a flue is installed close to an outside wall, it must extend above gutter height. Ideally, it's best to situate your stove at least 2.3 metres from your property's exterior wall. This allows smoke to disperse before reaching your home. The flue is only required to extend 1 metre above your conservatory roof at this distance.

Non-flammable base

– to comply with UK building regulations, your log burner must sit on a non-flammable base. If your conservatory is carpeted or has a wooden floor, you will need a tile or stone base for your stove. The tiled base must extend at least 300mm in front of the stove and be at least 50mm thick.

Carbon monoxide alarm

– a faulty log burner can leak carbon monoxide, so it's essential to fit a carbon monoxide alarm.



If you doubt whether your log burner meets UK building regulations, you should always check with your local authority's Building Control department before proceeding. That way, you can ensure your plans are safe and avoid hassle and expenses later down the line.
Fitting a log burner in your conservatory
It's possible to install a log burner yourself. However, because it is considered 'controlled' work, you will need to have the proposed work and completed project inspected and certified by your local council or a private building inspector.
Alternatively, the safest way of installing a wood burner in a conservatory is to hire a HETAS registered fitter to install and certify the work. In this case, you won't need to apply to your local council.

Applying for planning permission or building control certification
It's simple to complete an application for either planning permission or building control certification online.
Make a Planning Permission application
Apply for Building Control certification
If you are not using a HETAS registered fitter, you will need to apply to the Building Control department of your local council for certification.
You should make sure you start your application for Building Control certification at least ten days before you wish to start the work.
You can attach all supporting documents and plans to your online application and pay the fee online. Depending on your local council, fees usually range between £120 and £200.
Once your new log burner has been certified, you'll receive paperwork to confirm that it's been inspected, and is safe and legal. Keep hold of this paperwork, as you will need it for insurance purposes and if you plan to sell your home.