Not sure where to begin in preparing your home and conservatory for autumn? We suggest starting with the basics: cosy candles. Here we reveal the UK's favourite autumn scents for the home, and share expert advice on why these scents are so popular during the autumn months.
According to Google Trends, online interest for candles typically ramps up from mid-September, as Brits rush to make their homes as cosy as possible in preparation for the gloomier seasons ahead. But, with so many autumnal scents out there to choose from, it's hard to know which would be best for your home – especially as each scent will create a different atmosphere depending on where and when it is used.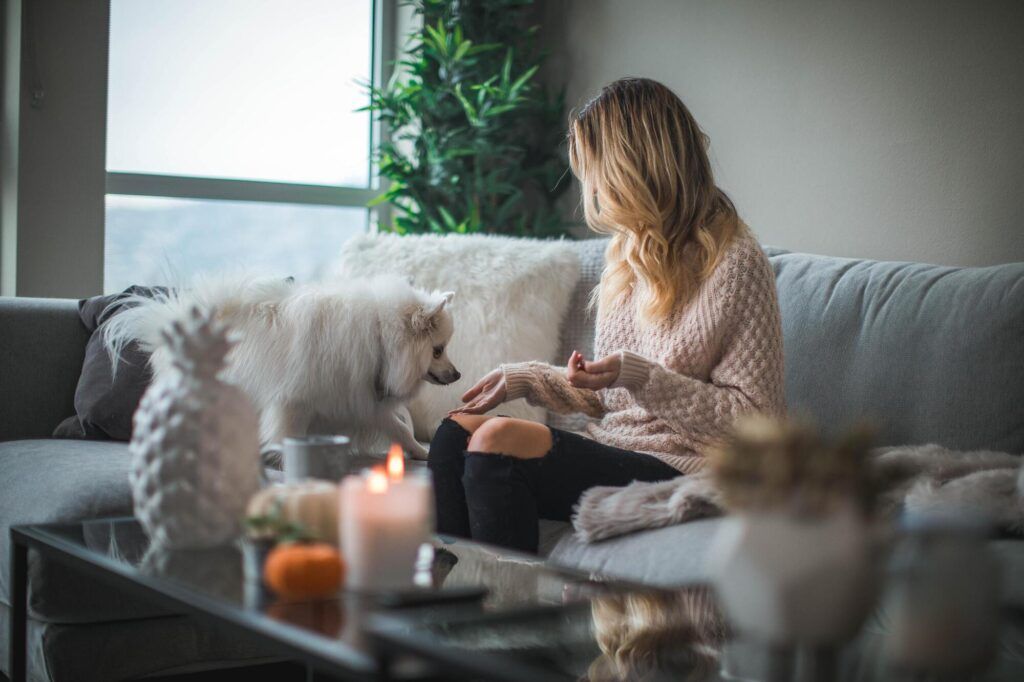 To take the confusion out of choosing the right autumnal scent for your home, we spoke with Sylvia James, interior designer at HomeHow, to better understand each of the UK's most popular autumnal scents.
"Scented candles create a soothing effect on the human body and mind. The act of smelling scented candles can help to stimulate the limbic system, which is a part of the brain associated with emotions and memories," says Sylvia. "Scented candles can promote the release of hormones such as dopamine and serotonin, which can help to regulate our moods. In addition, candles are also great for helping us feel warm, relaxed, and cosy."
Top 5 Autumnal Scents in the UK
Sage
Sage was revealed as the UK's favourite autumnal scent, with more than 165,000 Brits searching for this scent every month across the country. As a scent most well known for its medicinal and cleansing properties, sage also has a range of therapeutic benefits too. In the home, Sylvia says that "Sage candles provide a warm, woody scent – perfect for creating a cosy ambience."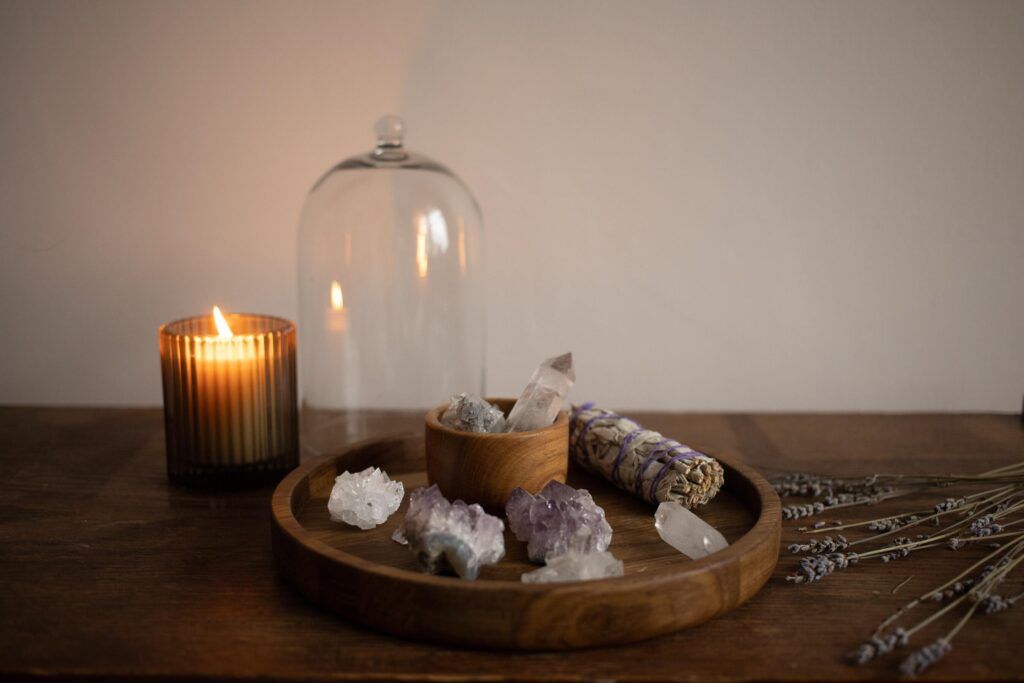 Pomegranate
With less than half as much online interest, but still more than 60,500 Brits looking for these candles online, pomegranate is the UK's second favourite autumnal scent. According to Sylvia: "Pomegranate provides a beautiful, fruity, floral scent that fills the home with sweetness. When combined with scents such as patchouli and sandalwood, it can mimic the scent of walking through a gorgeous, opulent garden filled with flowers. This makes it the perfect autumn scent."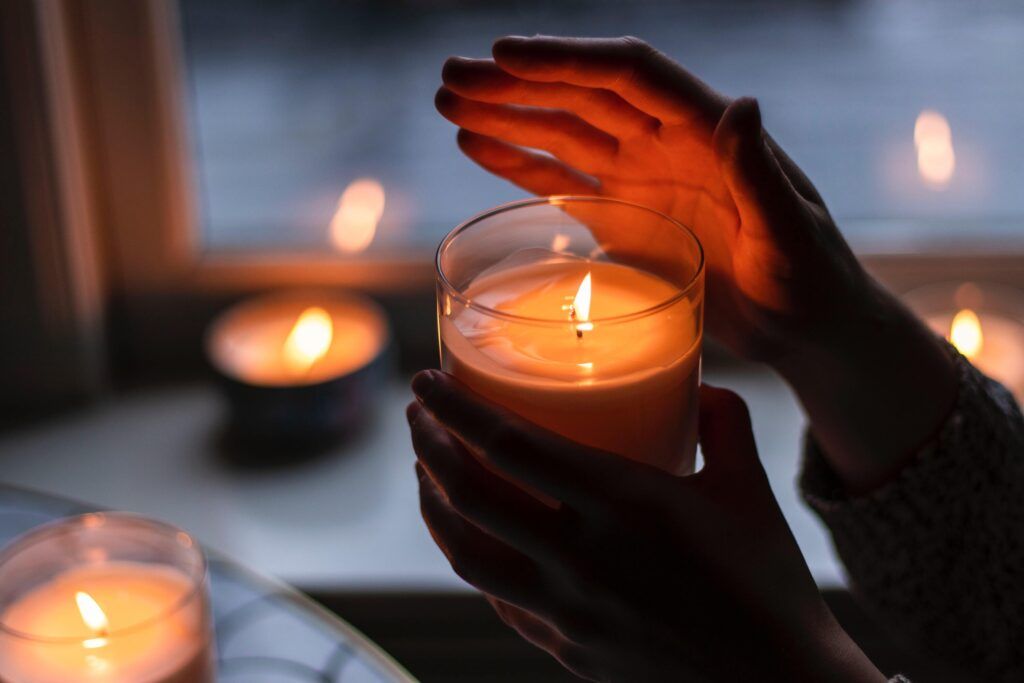 Fig and Lavender
Across the UK every month, just under 50,000 Brits search online for both fig and lavender scented candles. As two scents more associated with warmer weather, Sylvia suggests that "Fig candles emit the essence of hazy summer days, making them the perfect candle scent to carry you through the autumn months as the weather starts to become cooler."
While with lavender, it's widely known as "a classic scent for helping people feel relaxed and which promotes a good night's sleep," says Sylvia. "Lavender provides fresh, earthy notes," she continues, which – as with the fig scent, can take you back to the summer just gone.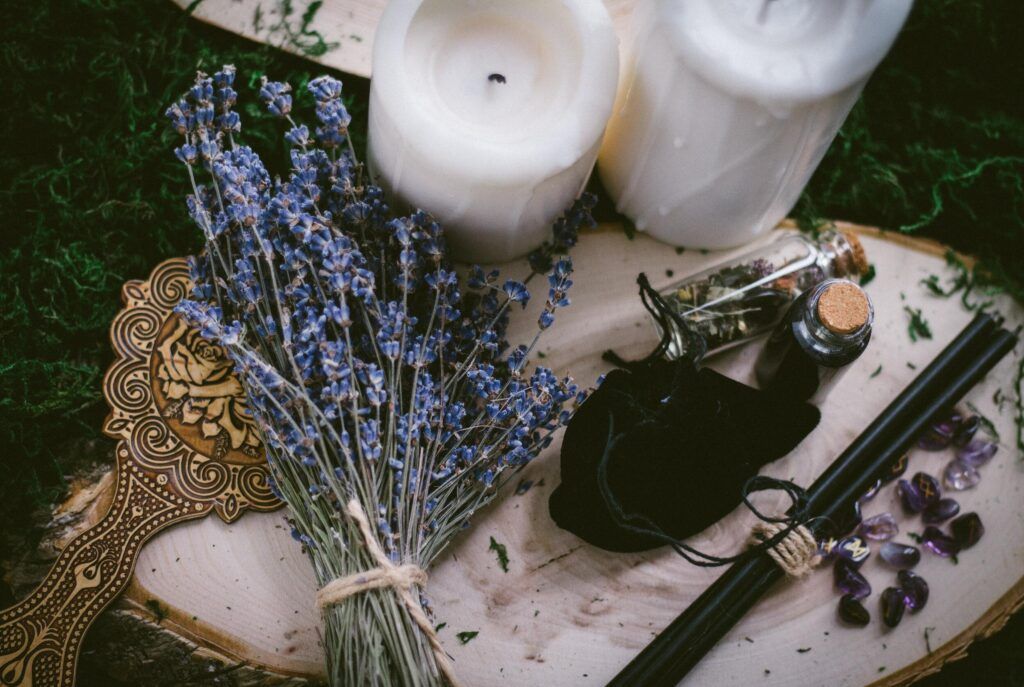 Ginger and Cinnamon
The spicy scents of ginger and cinnamon are true autumnal scents, with these two spices popping up more and more during the colder months. Each of these candle scents are Googled by Brits around 40,500 times a month every month across the UK, and according to Sylvia, it may be because "they remind people that Christmas is just around the corner."
Of ginger scents, she continues: "Ginger is a rich scent that exudes warmth and happiness, making it perfect for those months when the days start to get shorter, and the weather starts to turn colder." While for cinnamon, she adds: "Nothing quite smells like autumn-like cinnamon candles! It's a trademark scent that separates summer from autumn. The strong, spicy smell of cinnamon makes the home feel instantly cosy."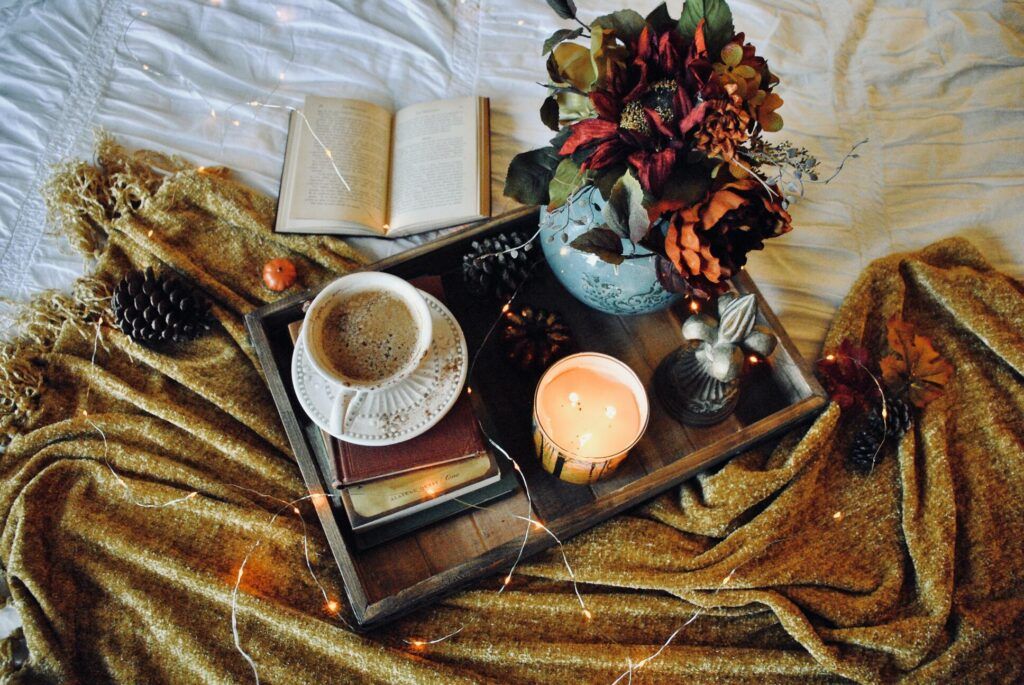 Clove, Amber and Bonfire
These smoky scents each see around 33,100 searches by Brits across the UK every month, and their popularity – especially with the bonfire scent, can be "associated with the nation's celebration of Bonfire Night in early November and prevalence of outdoor fires during this time", according to Sylvia.
Amber is another scent that has been used in aromatherapy for many years as it helps to promote a calm mind, making it a great scent for relaxing on autumn nights. Describing amber, Sylvia adds that "Sometimes it smells sweet, other times smoky. It also sometimes smells powdery and other times woody. However, it's always a great scent."
Clove, however, is often a scent we associate with Christmas as this is a spice used heavily in mulled wine and minced fruits. Sylvia says "Clove provides a spicy, warm scent that goes well with other autumn scents. This is a classic scent that is instantly recognisable and gives off that festive type of ambience that we crave during the autumn months."
Other Popular Autumnal Candle Scents
Following from the autumnal scents with the most search interest across the UK, Sylvia has also made suggestions for five additional scents that are popular around this time of the year, as well as which rooms in the home these scents would be used best.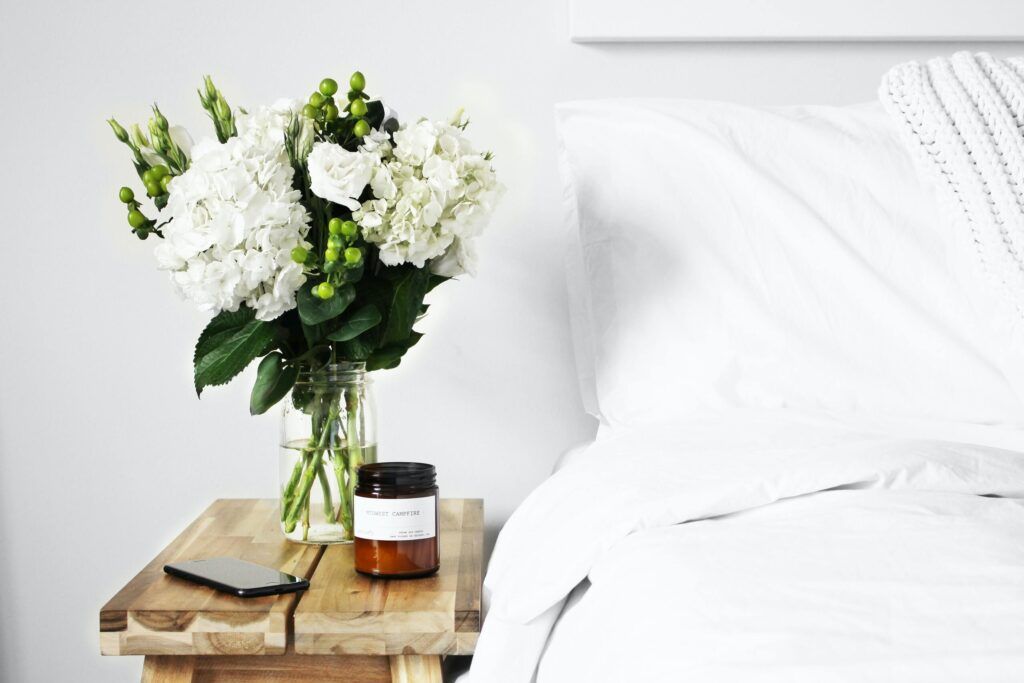 Vanilla
"Vanilla is a sweet scent that can bring up memories of the summer days of eating vanilla ice cream. If you're someone that lives for the summer, you'll likely enjoy reminiscing with the scent of vanilla during the autumn months."
Sylvia adds: "Yummy scents like vanilla work well in the kitchen. Because of this, other scents such as cardamom and gingerbread work well in this room too."
Gingerbread
"Gingerbread is a popular treat around autumn and winter, and it's something that a lot of people associate uniquely with Christmas time. This is what makes gingerbread a very popular scent during autumn, as it acts as a reminder that Christmas is on the way.
"This floral and warming scent would work best in a living room or conservatory," says Sylvia, "as would cinnamon or pomegranate."
Cardamom
"The cardamom scent is spicy, aromatic and sweet. It resembles the same sort of smell as when you're baking a warm apple pie in the kitchen. This unique blend of sweet and spicy notes gives off a very warm and cosy feeling."
Bergamot
Sylvia says: "Bergamot is a very aromatic scent that helps to uplift the senses and relax the mind. This has been dubbed a very popular autumn scent due to its relaxing and strong, fragrant scent.
"Because of the relaxation and romance created by this scent, it would work best in the bedroom, as would either lavender or amber."
Methodology
Google search volumes were obtained from Google Keyword Planner during September – December 2021.