Double glazed conservatory frames
Our double glazing conservatory frames help to keep your space warm in the winter and reduce noise levels from heavy rainfall or hail. We use only high-quality uPVC profiles, so you can be confident that your conservatory frames will last for years to come.
Energy efficient conservatory glazing
Our optional energy efficient glazing provides greater insulation than standard double glazing units. Designed with high-insulating spacer bars to improve thermal performance and reduce internal condensation, our energy efficient conservatory glass helps maintain lower heating bills. What's more, this optional extra can make your double glazing units even more effective than triple glazing units.
How energy efficient glass works
Thanks to a thermal and transparent coating typically applied to the inner pane of the double glazing unit, less heat escapes through your conservatory windows than it would with ordinary glass. Sunrays can pass through the energy efficient double glazing, while heat from fires or radiators — that would otherwise escape through standard double glazing — is reflected back into your conservatory.
U-values are used to measure energy efficiency, and determine how well glass prevents heat loss, indicating the material's thermal performance. The lower the U-value, the better the glass is at preventing heat loss.
Our energy efficient glazing provides even more thermal efficiency than standard double glazing units. With our energy efficient glass, you can enjoy comfortable temperatures all year round and greater heat retention during the winter months, when compared to standard double glazing units.
The above values are based on 4mm glass thickness and are determined in accordance with the requirements of BS EN673: 1998 for 'normal' exposure conditions. U-values are rounded to the nearest 0.1 W/m3K.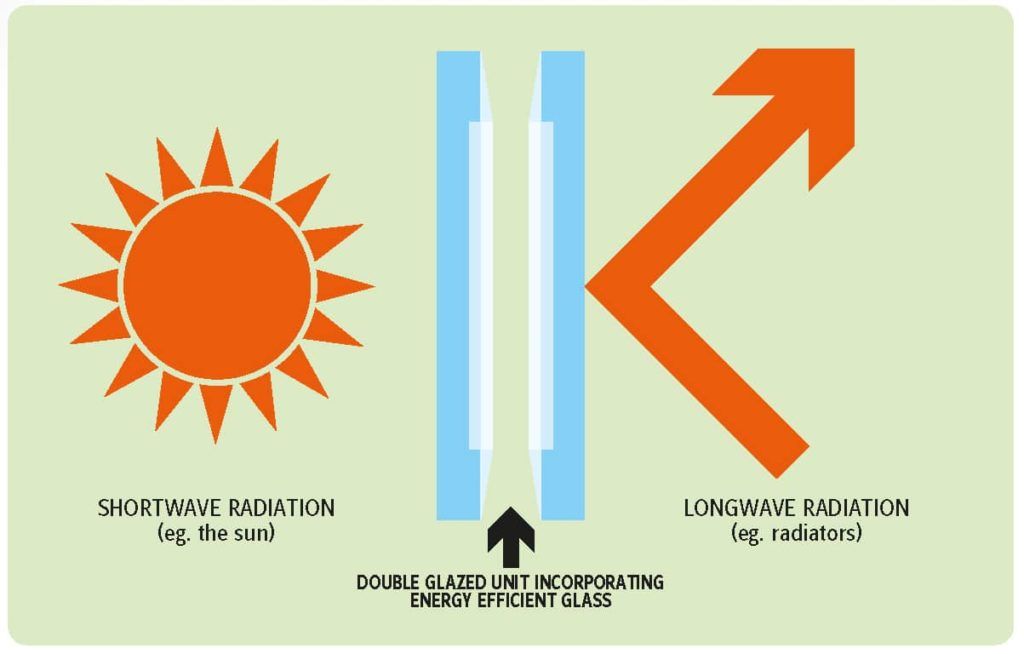 | | |
| --- | --- |
| Double Glazing Unit Specification | U Value (W/m3K) |
| Standard Double Glazing Units | 2.8 |
| Energy Efficient Double Glazed Units | 1.2 |
Glass conservatories from ConservatoryLand
We promote cost-effective installations and are proud to offer energy efficient double glazing to meet your specifications at an affordable price.
For more inspiration, download a free brochure to explore the range of conservatory styles and customisation options we offer.